Speech
Jon Rouse on Care Bill implementation at NCAS 2013
Jon Rouse spoke about implementing the Care Bill at the National Children and Adult Services (NCAS) conference 2013.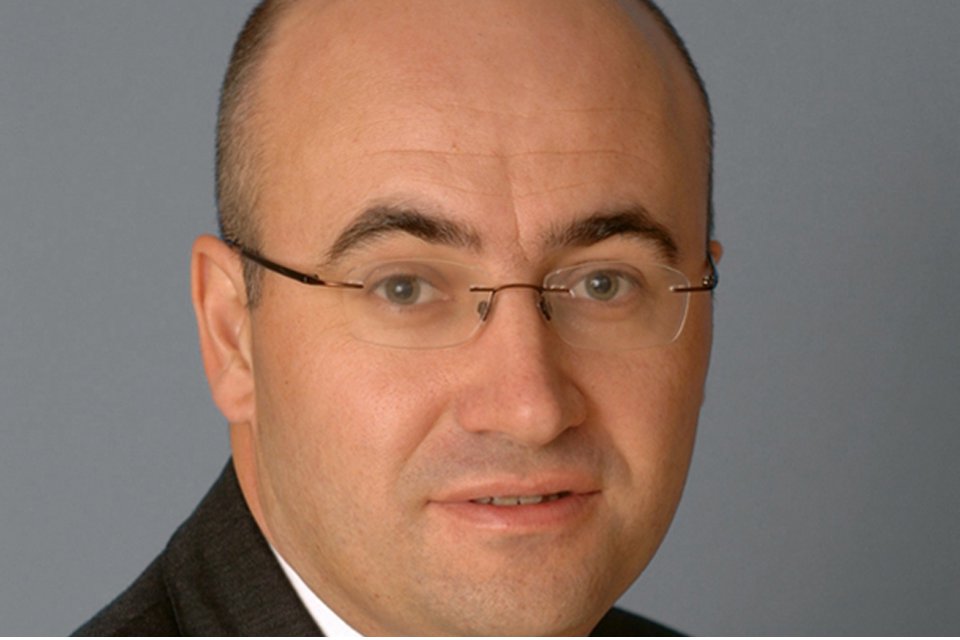 Thanks for inviting me to speak today and allowing me to spend time with you over these three days.
For those who don't know me I have a long history in local government. It's been just over 7 months since I left my previous post as Chief Executive of London Borough of Croydon and joined the Department. Before that I was Chief Executive of the Housing Corporation.
This conference is an excellent opportunity for me to meet and listen to the people who will have a critical role in delivery of our social care reforms. It also comes at a crucial time when Parliament is debating the legislation and we have established a formal partnership with the Local Government Association (LGA) and the Association of Directors of Adult Social Services (ADASS) to support implementation.
With that spirit of partnership in mind, my speech today reaffirms the importance I place on continued engagement and working together to address implementation challenges and realise our aims of improving the care system for the people who depend on our help. It is also an early call for action to ensure we are where we need to be in preparing for 2015.
I'm looking forward to speaking at the personalisation session later today and chairing the breakfast seminar on funding reforms tomorrow morning where we can go over key issues. I hope many of you can make it.
Implementation
I've mentioned my local government background. I've seen for myself over the years how central government sometimes implements major reforms. Lots of planning at a central level sometimes followed by panics at a local level when ill thought out guidance arrives at what seems like the last moment.
We cannot and will not let this happen on something as important as care and support reform.
Many of you here have contributed to the development of these reforms and the development of the Care Bill. Part 1 of the Care Bill has been described as one of the most collaborative processes ever used to develop legislation. As a result we can say that the reforms have been rigorously tested and co-produced with the care sector, including users, with widespread support for the principles and approach.
We want to build on this spirit of co-operation as we move from the vision and planning to actually delivering a change in the way we do business.
That is why we have taken significant steps to ensure there is a well-planned and effective joint programme to secure successful implementation.
The first of these steps was to establish the Care and Support Programme and Implementation Board to provide assurance that all organisations involved in the implementation of the Care Bill have the necessary plans in place to deliver on their requirements. This includes assurance that the work my team in the Department delivers meets your needs and is on time.
Through this board, the Care and Support Transformation Group and strong links to sector-led improvement groups we will make sure that co-production and engagement continues to happen at a national, regional and local level. We will also expect to see a partnership with communities, voluntary sector, providers and others to prepare for and see through implementation.
Partnership with LGA and ADASS
The Care and Support Programme and Implementation Board is supported by a joint programme management office between DH, LGA and ADASS. This genuinely innovative and new concept for Government demonstrates our absolute commitment to deliver these reforms as a jointly-owned effort between central and local government.
I am not aware that anyone in Government has tried to do this before. But for us this is a natural extension of our approach over the past 5 years or more.
I am proud and excited to be part of this real opportunity to avoid some of the mistakes of the past and support you make real and effective change happen at a local level.
The programme management office will be the 'engine room' of the Board. It will enable monitoring and delivery of implementation, the sharing of good practice between local authorities, identifying risks to delivery and managing those risks effectively.
The joint team will join me in the DH Lounge after this session to give details on their role, how they will look to support you and what you can do to start your planning. But if I may I'd like to give a bit more detail to what the joint programme office will be doing and examples of their support :
Workforce
Successful implementation of the Care Bill will to a large degree rest with having a suitably skilled, informed and equipped workforce to bring about the changes.
You will each have your own approaches to addressing workforce issues and how you work collaboratively with partners. This programme will focus on the support available, at the national and local level, to effect the necessary changes in the workforce.
We will continue to work with you to understand the workforce implications of the Care Bill. We will also continue the good engagement with the key training bodies to respond to your needs.
Informatics
We have an ambitious plan for care and support to be better integrated with health care through the effective capture and flow of information.
However, there is a risk relating to the clarity, and the timeliness, of the approach to the development of IT systems and engagement with IT providers.
We will oversee the delivery of those elements of the overall local government social care informatics programme on which the delivery of social care reform is dependent.
We will seek to deliver clear guidance for LAs and suppliers for the crucial changes to IT system. We will develop any necessary national standards to support local delivery and promote interoperability. We will also align this work with other levers to encourage local informatics progress, including the Integration Transformation Fund, Integration Pioneers and Tech Fund.
Regional support
I'm conscious that we need to raise awareness and engagement of local authority members and chief executives of these changes without adding significantly to existing pressures.
We are working with the Health Transitions Task Group, under the chairmanship of Geoff Alltimes, to establish a network of chief executives and lead directors to provide regional support to both the Integration Transformation Fund and the Care Bill implementation. This will ensure that there are clear lines of two-way communications and help to identify and direct support across both programmes.
To support this, we want to identify a Local Authority Chief Executive from each region to join the group to act as the regional mechanism for communication, surfacing regional issues and encouraging mutual support. We will also want to draw and build on existing networks and structures in ADASS and LGA to do this.
Comms with Local Authorities
This will be part of a major drive on communications. You will be hearing a lot from us over the coming weeks and months as we begin to regularly communicate more detail on the roadmap or 'blueprint' for implementation to everyone who has a role to play.
We will seek to understand the full range and nature of your implementation support needs to inform development of a model implementation 'blueprint' around which specific support mechanisms will be built.
This support may include the identification and sharing of best practice; focused workshops; action learning sets; standard tools and methodologies; self-assessment tools; advice; regular briefings and communications; conferences and structured training where appropriate.
We will be looking to you to tell us what you want, how you want and when you want it.
Call to Action
We will be driving this programme of work hard. It is a major challenge to which we all must be fully engaged and committed. We will be coming back to you early in the New Year to understand your plans/state of readiness to help us to develop and target support.
My advice to you is to start to think about implementation now. Don't wait. If I were in your place I would start by considering these five/six questions:
1 – do you have a programme in place to deliver this work and a lead person who will be responsible for co-ordinating and driving delivery in your area?

2 – do you know what needs to change by when and the size of the challenge for you?

3 – do you understand the scale of change in key areas like IT, workforce capacity and training?

4 – have you got plans in place to identify self-funders in your area?

5 – do you know how you will engage with your communities, voluntary sector, providers and others to prepare for and see through implementation?

6 – how will you model the likely cost and other impacts?
Conclusion
This is a major challenge that will require a big commitment from all to ensure its implementation.
Underpinning all of this activity is a driving message that care and support must adapt and change to match up to the needs of people in our communities.
We must respond to people's needs, support people to live the life that they want to live and move away from service based, rigid organisational structures to a joined up model which delivers what people need.
This is a big challenge. But I am confident that by working together we will successfully rise to it. Finally, and above all thank you for all that you doing and will continue to do on this critical piece of work. Also don't forget to follow me on twitter.
Published 17 October 2013