Speech
Joe Anderson: The strategic case for HS2 (long version)
HS2 viewpoint and benefits for Liverpool from Joe Anderson, Mayor of Liverpool, part of the strategic case for HS2 video interviews.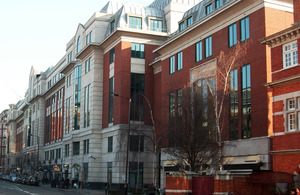 Joe Anderson: The strategic case for HS2 (long version)
Transcript
So sometimes when I hear the debate around HS2, I wonder really what all the fuss was about, because people talk about the speed element of this and stuff, but it's not just speed, it's about capacity. It's about modernising your infrastructure, isn't it? You know, it's about creating something that will be desperately needed in 15, 20 years' time. It's a real, real fight for growth across the globe. Everybody is competing. And we've got to make sure that we compete with them, and that's why, as I said, doing nothing for me in this area is not an option. We've got to move forward decisively, and we've got to do it now.
When it's finally delivered in the north west, I probably will be 6 foot under, but it benefits the city. It benefits the city region and it benefits the UK. So I want it for the right reasons, and it will benefit Liverpool. Liverpool has got growth potential here, a real growth, but the reality is you've got to do things. You can't hold back, you can't have sort of a laissez-faire approach to economic regeneration and to growth; otherwise you will shrink and others will continue to grow. And the city region and the UK can't afford to do that.
Published 14 November 2013