Jeremy Browne's speech at the 14th annual WAVE conference
Jeremy Browne's speech at the 14th annual WAVE conference on 18 October 2012.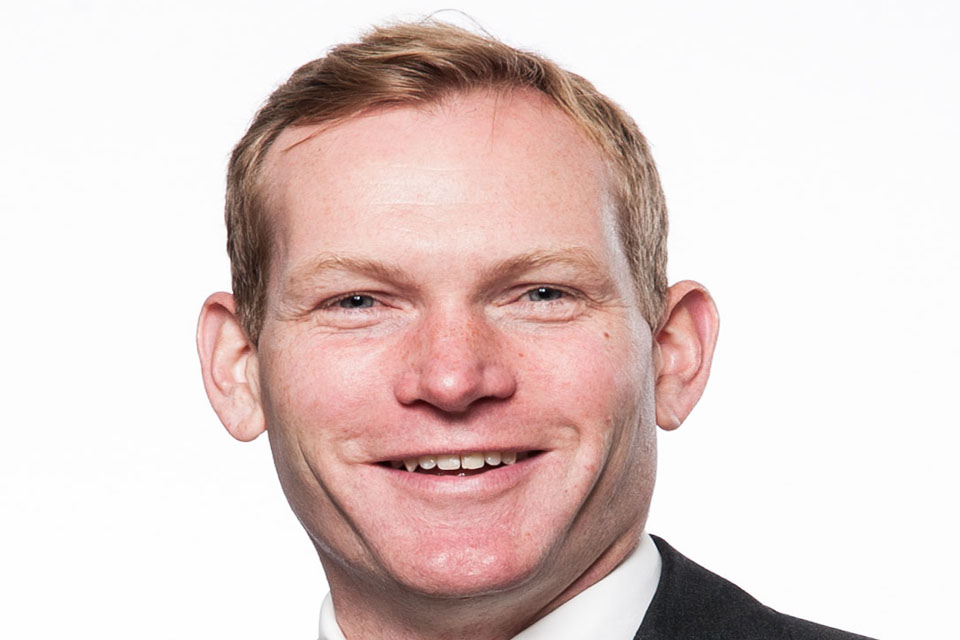 Good afternoon.
I would like to thank you for inviting me to speak today. It is a privilege to address so many people who are dedicated to stopping violence against women, both across the UK and across Europe.
Ending violence against women is a core priority for this government, both domestically and internationally, and it is also an issue that I am personally committed to. As the foreign office minister for human rights, I worked to stop discrimination and violence against women and girls internationally, which sadly remains one of the most widespread human rights abuses. In my new role in the home office I will be similarly dedicated to tackling gendered violence in the UK.
In the past few weeks, I have already had the opportunity to see frontline work in the sector and to speak to practitioners. I have been deeply impressed by the commitment of those working to support victims and stop these terrible crimes.
Why VAWG is a priority
Violence against women is insidious and it is pervasive: in the UK one in four women will be the victim of domestic abuse over the course of their lifetime, and in the last year over 300,000 women were sexually assaulted and 60,000 women were raped. Globally, one in three women have been beaten or sexually abused.
And behind each of those statistics, as many of you know, is a woman or child whose life has been ruined. Violence against women has damaged our society and the women within it, for too long. It must stop.
VAWG strategy
Combating violence against women and girls has been an important policy area for successive governments and is  a particular priority for us. Within months of forming the government in 2010 we published our strategy, which outlined the principles we continue to focus on today: prevention, provision of services, partnership working, improved justice outcomes and risk reduction.
In 2011 we published a cross-government action plan to support the strategy which we refreshed again this year. More than half of the original actions have been completed and we are progressing 100 new actions.
Prevention
The first principle of the government's strategy is to prevent violence against women and girls from happening in the first place. Government has a key role in challenging the inequalities which foster violence and intervening early to prevent them.
That is why over the last year we ran two campaigns to challenge attitudes and raise awareness of abuse and issues around sexual consent in teenager's relationships. The campaigns had significant impact - the website had over 370,000 visitors and over 1,300 comments posted on discussion boards during the two months the rape prevention campaign was running - and teenagers who have seen the material are more likely to recognise and challenge lack of consent or abusive relationships.
Importantly, these campaigns speak not just to girls but also challenge the attitudes and behaviour of boys: part of the fundamental shift in values that is needed to stop violence towards women for good. We saw such a positive reaction to these campaigns, that we will be re-launching them later this year.
However, prevention is not just about changing the attitudes of young people. We are always looking for new ways to better protect women of all ages.
For example, in June of this year we completed a pilot of domestic violence protection orders, to give victims the time they need to seek support and decide on the best course of action to stay safe. We are currently evaluating the project, but the fact that police forces involved are continuing to use the orders demonstrates the benefits they have seen in this measure.
We are also currently piloting a domestic violence disclosure scheme in four police force areas. This will enable the police to disclose information about a person's previous violent offending to help protect future partners.
Another important issue for early intervention is female genital mutilation (FGM) as, clearly, there is no going back once this harmful practice has been inflicted on a girl. This is a challenging and culturally sensitive issue, but one that we are determined to address.
We have launched multi-agency practice guidelines for frontline professionals on FGM, and a year on, we are reviewing how effective this tool has been. Alongside this we will host a roundtable event in January with the NSPCC to examine what more can be done to support professionals in acting against FGM.
Provision of services
Sadly, as you all know, focusing on prevention is not enough. And so, where violence does occur, we are committed to ensuring that support is available to help victims move on in their lives.
The current fiscal situation has meant we have had to make some difficult decisions on spending. All government departments have had to share the burden of cutting costs and we have to be smarter about how we invest in services.
But we recognised that some services to support victims of violence against women are currently better commissioned, delivered and co-ordinated at a national level and we therefore ring-fenced just over £40 million stable funding up to 2015 for specialist domestic and sexual violence support services, rape crisis centres, and a number of national helplines.
Partnership working
As decision making is increasingly localised, government has a key role in ensuring that local authorities, police and crime commissioners and health and wellbeing boards provide an effective collective response to violence against women.
There are some excellent examples of local efforts to tackle violence against women and I am encouraged that the deputy mayor for policing and crime in London is speaking here later about the positive work in our capital city.
However, there is more to do to ensure consistent and adequate services. To this end, we have funded work to raise awareness of this issue with local authority commissioners and provided training and guidance on a number of areas of violence against women to drive up standards of service.
We have also introduced statutory domestic homicide reviews which have enabled the dissemination of lessons learned on how local services can work better together to prevent further murders.
Partnership working also plays out on the international stage - this is a global issue and we are committed to support efforts stop international violence against women. Only yesterday international development minister Lynne Featherstone spoke to UK NGOs about how to work together to influence the agenda at next year's UN commission on the status of women, a critical opportunity to agree international commitments to tackle gender inequality and violence against women.
This June, the UK also signed the council of Europe convention on preventing and combating violence against women and girls and domestic violence. Through this convention we will work in partnership with other member states to progress the rights of women.
Justice outcomes and risk reduction
We are also keen to promote partnership working to reduce risks for victims. We continue to invest in multi-agency risk assessment conferences across England and Wales, coordinating agencies' approach to best protect high-risk domestic violence victims.
We have held a number of consultations on how to improve the law, to ensure that victims see justice done and we have acted on them.
We have created two new stalking offences which come into force on 25 November. These will assist the police and prosecutors in intervening more effectively in stalking cases - stopping women from living in fear and preventing escalation to more serious violence.
We have also announced plans to make forced marriage a criminal offence in England and Wales and to criminalise a breach of the existing civil forced marriage protection order. This will help save women and girls from a life of misery and ensure that perpetrators are brought to justice. We have also recognised that a change in the law is not sufficient on its own and have committed to delivering a package of support to accompany these measures.
Finally, on 19 September we revised the government's definition of domestic violence and abuse to include 'coercive control' and extended it to include those aged 16 and 17 to better reflect the real issues women and girls face.
So you can see that government is listening and making real change to improve outcomes for victims.
Concluding remarks
I am proud of what this government has achieved so far to tackle violence against women, but there is still much more to do. Ending violence against women and girls requires a sustained approach, and I believe that we are on the right path to create a society where no woman or girl need live in fear.
This will not be possible through government alone. Indeed, none of our progress to date would have been possible without the hard work of the police, local authorities, teachers, health workers, and, perhaps most importantly, the women's sector. You continue to do remarkable work to provide vital services to women and girls even in the face of challenging financial times. I am grateful for your on-going efforts and believe that together we can end violence against women and girls.
Published 18 October 2012