Jeremy Browne: "We are working to make sure that Britons are able to leave the country".
Foreign Office Minister for Consular Affairs Jeremy Browne gives the BBC News Channel an update on the situation in Tunisia.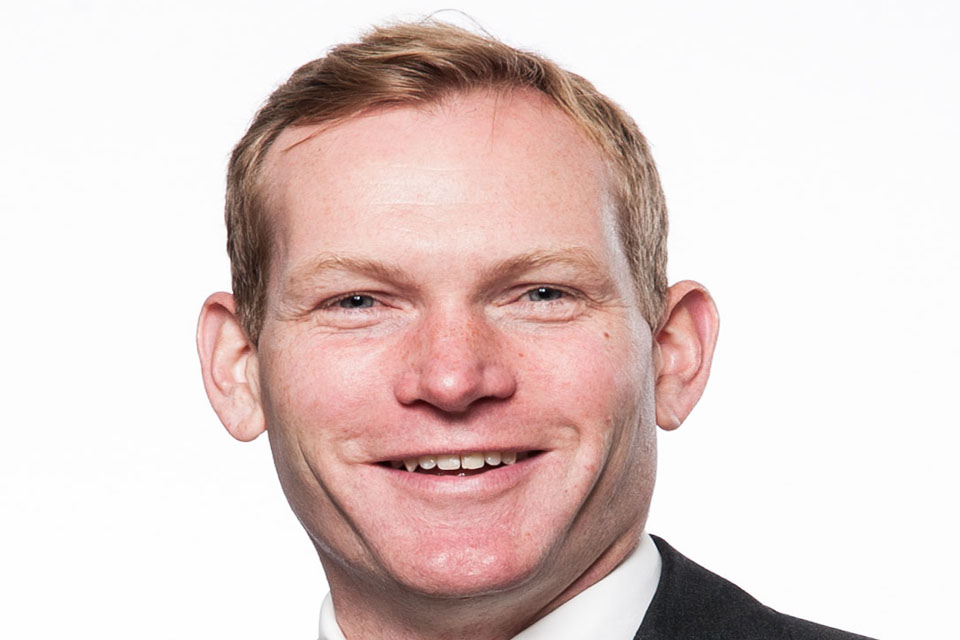 Charlie Stayt (BBC News Channel): Well the situation in Tunisia remains volatile. Over the past forty eight hours more than three thousand British people have left the country. The Foreign Office says it will send a rapid deployment team out to the capital Tunis later this morning to help the Embassy staff there.
Jeremy Browne is the Minister for Consular Affairs and we can speak to him now from Gatwick Airport. Thank you very much for joining us this morning Mr Browne. Can you tell us exactly what your analysis …
Jeremy Browne (Minister for Consular Affairs): Morning.
CS: … of the situation is in terms of the numbers of British tourists still left in, in Tunisia?
JB: Well our estimate before this situation blew up was there were about five or six thousand Britons in Tunisia. We now think there's more like two and a half thousand. We're expecting about one and a half thousand to leave over the next twenty four hours or so.
Now there will be some of course who don't want to leave, who've travelled there independently who aren't with tour operators. There are of course a few Britons, not large numbers, but there are some, who live in Tunisia and they may not choose to leave either. But most of the Britons have already left and most of those who are there already will leave very shortly.
CS: Yes, just looking through, we're getting some copy suggesting that two flights that have, are meant to have left the UK to return stranded Thomas Cook and Thomson holidaymakers have not left the UK. The flights have been cancelled. Do you, are you familiar with exactly what the situation is there?
JB: I'm not familiar with that particular case, but we have had extremely good cooperation with the tour operators and it's worked surprisingly well I think considering the great difficulty there is in Tunisia and you'll have seen the pictures yourself on the television of British holidaymakers arriving back at British airports and talking about their experiences.
It's worth reminding people, 'cause I don't want people to be panicked if they've got friends and relatives there, no British person has been killed as far as we're aware and none have been even seriously caught up or seriously hurt in the, in the incidents that are taking place in Tunisia. So we are saying to people who are there be cautious, make sure you keep your head down. Take the necessary precautions. I don't want people to be in a state of panic but we are along with the travel operators very systematically working to make sure that Britons are able to leave the country and that continues to be the case.
CS: Yes, we said you're despatching a team out to Tunis, so these are extra staff. Is that a little late given the, the situation that's been unfolding over the past sort of forty eight hours or so?
JB: No, our staff have been working round the clock there. They have been keeping in touch with people and my advice to people in Tunisia, British citizens, is to check our website, to keep in contact with our Embassy. We have had a very strong presence there from the beginning as well as coordinating that with London. But obviously we want to make sure that that is supplemented, the staff there have been working round the clock and they could do with the extra assistance as well, but no, we have procedures that we put in place and we have been working closely with the travel operators and with individual British tourists to make sure that people are looked after as well as we possibly can.
And as I say, it's worth reminding people that the situation is volatile. There has been looting, but this is not directed at foreigners. I mean this is a internal debate, a dispute within Tunisia, so what we're saying to British tourist makers is, you know, be cautious, keep your head down, don't get involved in situations which could potentially be dangerous for you, but we are being methodical, we're being systematic in the way that we approach this and so far mercifully we are not aware of any Britons who have been seriously caught up and hurt in the, in the disruption that's been taking place.
CS: Jeremy Browne thank you very much for your time this morning. Jeremy Browne is the Minister for Consular Affairs joining us from Gatwick Airport.
Published 16 January 2011