Oral statement to Parliament
Investment in highway and local transport schemes
Oral statement on the government's investment plans for our transport networks.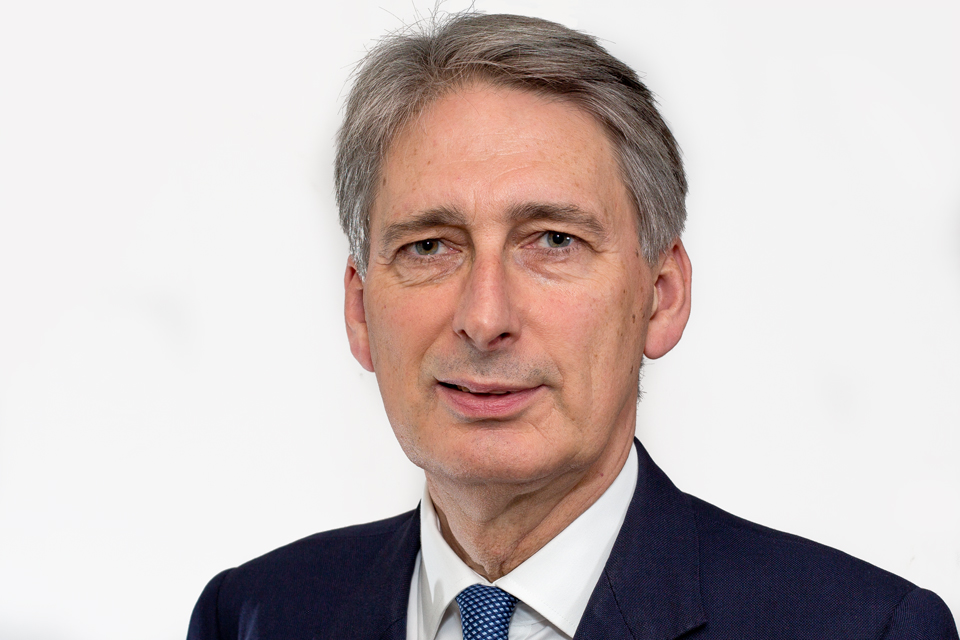 With your permission, Madam Deputy Speaker, I would like to make a statement on the government's investment plans for our transport networks. During the course of my remarks, Hon. Members might find it helpful to refer to the documents that I placed in the Library of the House and the Vote Office a few minutes ago.
As my Right Hon. Friend the Chancellor explained last week, the decisions that we have taken to cut waste, end lower-priority programmes and reform the welfare system allow us to invest in Britain's long-term economic growth and to prioritise transport infrastructure to support that growth. We have already announced a green light for Crossrail and for tube upgrades, plans for investment in low-carbon vehicles and recharging infrastructure, and work on a high-speed rail network. Work is continuing on the evaluation of additional investment in major rail projects, and I expect to be able to make an announcement to the House on that in the next few weeks.
Today (26 October 2010), I can confirm a programme of investment in our crucial strategic road network, managed by the Highways Agency, and in our local transport networks. We will continue to invest in capital maintenance, spending £5.9 billion over the next four years on unglamorous but important works to maintain the integrity of the network, both strategic and local.
We have also allocated more than £180 million over the four-year period for high-value minor enhancements to the strategic road network. We are taking action to reduce the cost of proposed Highways Agency schemes by re-specifying, renegotiating with suppliers and improving governance and control. Thanks to those decisions, I can confirm that funds will be available for sustainable upgrades to the strategic network to tackle congestion hotspots, delivering network-wide benefits that provide very high returns on investment.
I can confirm today that the eight Highways Agency major schemes currently under way will be funded to completion and open to the public in the next two years. I can also announce today funding for 14 new projects, including the schemes announced by my right hon. Friend the Chancellor last week, to commence on site by April 2015. These are: the A11 Fiveways dualling; the M4 and M5 junction north of Bristol; the M6 between junctions 5 and 8 in Birmingham; the M62 between junctions 25 and 30 near Leeds; three schemes on the M1 between Derbyshire and Wakefield from junctions 28 to 31, 32 to 35A and 39 to 42; four schemes around Manchester from junctions 8 to 12 and from 12 to 15 on the M60; junctions 18 to 20 on the M62 and from Knutsford to Bowdon on the A556; improvement of the A23 between Handcross and Warninglid; the completion of the upgrading of the M25 with a managed motorway scheme for peak time hard-shoulder running between junctions 23 and 27 and between junctions 5 and 7. Those essential investments will cut congestion, improve journey times and, most importantly, support economic growth. Every pound we spend on these schemes will generate on average £6 of benefits.
I can also confirm that work will continue on developing a further set of Highways Agency schemes ready to start in the next spending review period if funds become available. A detailed list is included in the documents I referred to earlier. There is also one last group of four current Highways Agency schemes that will be reviewed to see if they still represent value for money and can be progressed for the next spending review period.
Important as strategic roads are to the national economy, many of the highest value-for-money proposals are those that address the needs of the local road and public transport infrastructure that supports the economies of our cities, towns and rural areas. That is why, last week, we announced our commitment to completing major local projects worth more than £600 million-including measures to improve access to Weymouth in time for the Olympics and acceleration of work on the Tees Valley bus network, and, I can confirm, the intention to invest up to £350 million to complete the upgrade of the Tyne and Wear metro.
We have also announced our intention to proceed with private finance initiative schemes to extend the Nottingham tram network and deliver sustained improvements in highways maintenance in Sheffield, Hounslow and the Isle of Wight. My department will work urgently with the four local authorities concerned to ensure that we can deliver these schemes within the available funding.
My Right Hon. Friend the Chancellor also announced last week that we will invest more than £900 million over the next four years on new local authority major schemes: including a new bridge over the Mersey at Runcorn, partly funded by tolls; improving access to Leeds station; and extending the Midland Metro tram line from Snow Hill to New Street through Birmingham city centre.
I can confirm today that a further seven major local authority projects have also been given the green light, subject to planning and other approvals. They are: a new bus interchange and associated transport improvements in Mansfield; a new bypass, which will take traffic away from communities in Sefton; an integrated package of sustainable transport improvements in Ipswich; major improvements to the M5 at junction 29 east of Exeter, providing access to new housing and employment areas; a bypass to the north of Lancaster, improving connections between the port of Heysham and the M6; improvements on the A57 east of the M1 junction 31, near Todwick; and a new northern distributor road in Taunton to provide additional cross-town capacity and access to areas of brownfield land.
Those schemes, worth about £300 million in total, have been selected from a pool of projects with proven business cases. They are listed as supported schemes and shaded green in the list to which I referred earlier. Our duty, however, is to ensure that every pound that is spent is essential. Even with those priority schemes, I expect the local authority promoters to work with my department to ensure that every opportunity for cost saving has been taken and every source of alternative contributions has been fully explored before funding is confirmed in January next year.
Although the House will welcome the decisions, Members on both sides of the House will want to know how we propose to handle the remaining schemes. The £600 million plus remaining for additional new projects, after the announcements already made, demonstrates the importance that we attach to local authority major schemes, but it will not be enough to fund all the schemes proposed by local authorities. In the list that I have placed in the Library, I have included all currently submitted schemes, including three that previously had conditional approval and that we will now seek to progress to full approval, showing how we propose to categorise each of them.
For 22 schemes, for which my department has completed a value-for-money assessment in the past four years, we will invite best and final funding bids from the development pool-the schemes shaded amber in the list. Promoters will be challenged by my department to consider the scope of the scheme, its cost, lower-cost alternatives and their ability to contribute more locally. Those who can make the best case are the most likely to receive funding, which will be confirmed by the end of 2011.
Further analysis will be carried out on another 34 schemes, for which the department does not currently have an up-to-date assessment, to determine whether they can go forward to join the development pool and bid for a share of the £600 million plus of funds available. Those schemes are shaded blue on the list. A decision will be made by January 2011.
This competitive process will ensure that the greatest possible number of schemes, with the best value for money, will be able to proceed, facilitating economic growth and creating jobs across the country. Under regional funding allocations, regional and local bodies were encouraged by the previous government to identify a large number of schemes for longer-term prioritisation. Many of those were in the early stages of development, with no business cases submitted to the Department for Transport before the cut-off that we announced on 10 June this year.
In the longer term, I want such decisions on local transport priorities to be taken out of Whitehall and placed in the hands of local people. My department will work with the emerging local enterprise partnerships and local authorities to identify the best approach to local decision making on future transport priorities.
I have set out our decisions and what they mean for our strategic and local transport networks. The measures will help to deliver long-term, sustainable and affordable economic growth in this country. The difficult choices made by the government have allowed us to invest in the future. I commend the statement to the House.
Published 26 October 2010