Authored article
International Day of Persons with Disabilities: New Disability Framework
Celebrating our achievements and renewing our commitments to disability inclusion.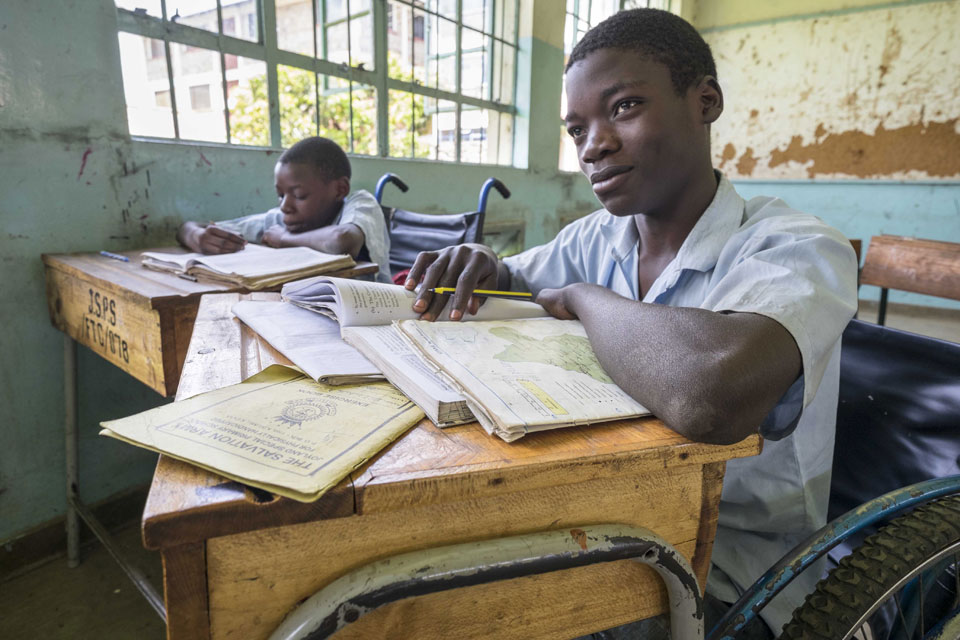 New Disability Framework
I am delighted to join the Secretary of State on 3 December 2015, International Day for Persons with Disabilities, to launch our revised Disability Framework. This new Framework commits us to putting people with disabilities at the heart of all our work whether we're responding to a humanitarian crisis, delivering an education programme or building new infrastructure.
Our 3 core areas of focus will be:
economic empowerment – strengthening our work on jobs and livelihoods for people with disabilities
mental health – exploring how we can do more to help people with mental health impairments and intellectual and psychosocial disabilities
stigma and discrimination – focusing on changing perceptions of disability and giving people with disabilities a real voice in their communities.
We are also maintaining our commitment to become an authority on disability data and continue to ask our partners to gather accurate and consistent information on disability. You can play your part, using the UN's Washington Group Short Set of Questions on disability in surveys and in programme management data.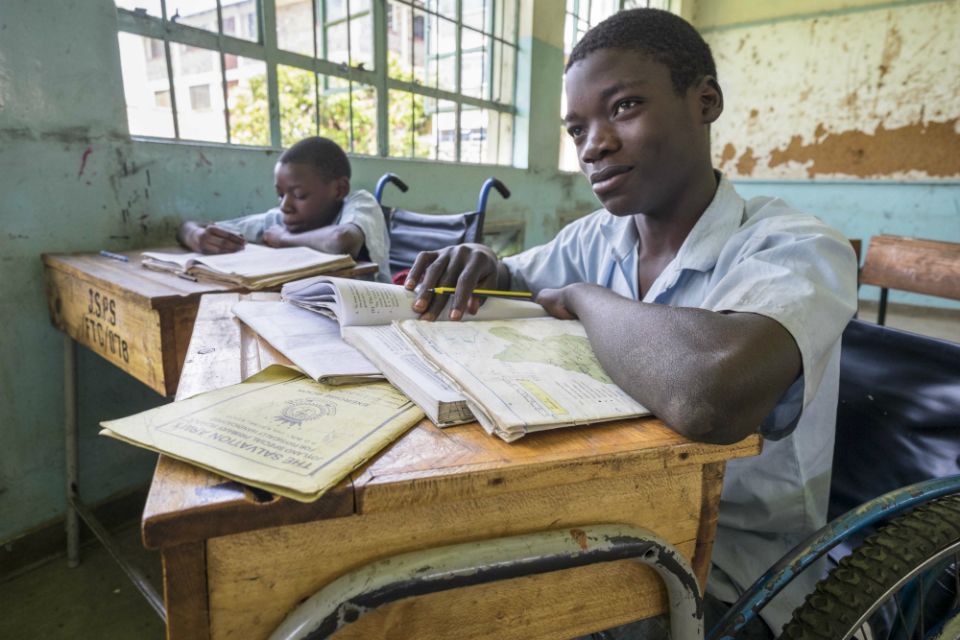 Success so far
The promise to Leave No One Behind is one of the most important principles of the Global Goals – the first global development agenda that clearly includes people with disabilities in a universal and ambitious plan. We have committed to ensure that every person has a fair opportunity in life. No matter where they are, what age they are, what gender they are and nor whether they have a disability. I am wholeheartedly determined to deliver this promise.
We have a lot to celebrate already. Our previous Framework, launched last year, didn't just make the case for why disability inclusion was important. It set out a clear plan of action; our first step towards achieving this goal.
Through UK Aid Match, we're supporting organisations like Sightsavers who helped over 5,000 children with disabilities transition from one school year to another last year. In Zimbabwe, we have funded the construction of 1660 accessible latrines in schools and in Kenya the construction of 22 classrooms, 4 dormitories and 29 new latrine blocks.
But we know the hard work is just starting. If we're going to live up to the promise to Leave No One Behind, then people with disabilities need to be at the centre of our development work.
Launch of the Global Action on Disability Group
It is only by working together that we will be able to turn the Global Goals into a reality and ensure, absolutely, that we leave no one behind. Disability-inclusion is not just the job of disability organisations. If we are going to be successful across the development community we all need to play our part.
That is why I am delighted today to be chairing the first meeting of the new Global Action on Disability (GLAD) Group with the International Disability Alliance. This new group brings together public and private sector organisations to increase action and coordination on inclusion of persons with disabilities in international development.
Today, people with disabilities are rightly on the global development agenda. We have the momentum and we must seize it. Leaving no one behind means helping to build a better future for people all over the world who live with disabilities.
Published 3 December 2015