Transcript of the speech as delivered. I'm delighted to be here today. I've been involved in anti-racist work for as long as I've been a…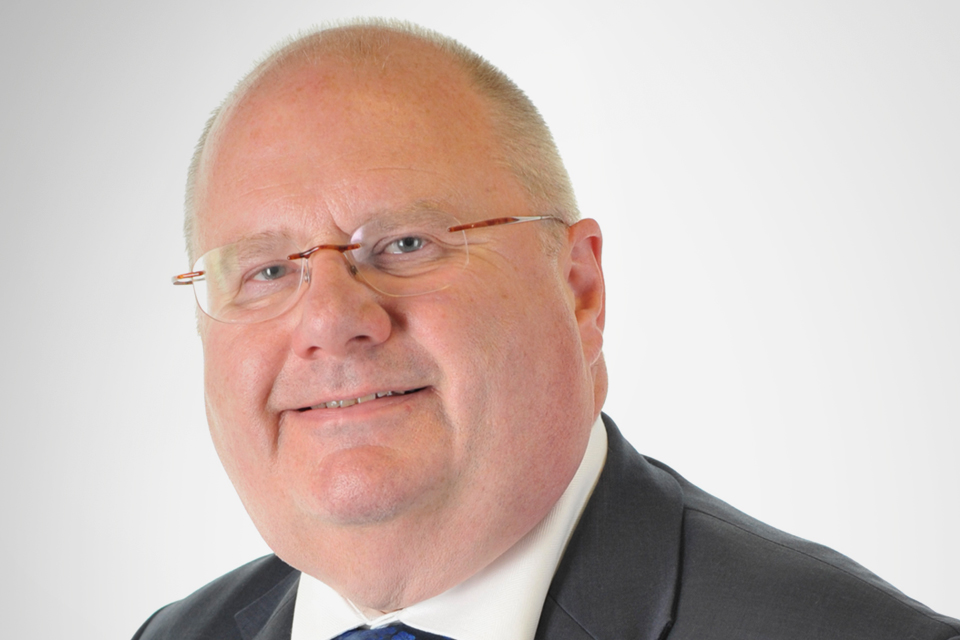 ---
Transcript of the speech as delivered.
I'm delighted to be here today.
I've been involved in anti-racist work for as long as I've been a member of the Conservatives.
To have this opportunity to talk to you about something that matters deeply to all of us.
And to listen to what you have to say.
It's vital we have this debate.
Integration is what makes our communities tick.
And, if we think about it more broadly, community cohesion or integration, call it what you will, starts with our ability to talk and to listen.
Traditionally we've been very good at that in this country.
Debate is the very cornerstone of our democracy.
Our commitment to free speech is what has made us a beacon to other nations.
But there is always a balance to be struck.
Where do we draw the line?
The multiculturalist approach meant well.
I haven't forgotten a trip I made to Bradford with my mother, asking her why there was a sign up in a cafe saying "no blacks in here".
Something had to be done to counter that casual racism and intolerance.
Something had to be done to stop that assault on freedom of speech.
People had to feel comfortable in their own skin.
Safe in their own neighbourhoods.
So the law was used rightly to remove the freedom to insult.
To remove the discrimination against people in their own towns.
As a result, when we look back, the 60s and 70s seems like a world away.
Indeed I was listening to Andrew Marr on the radio this morning when he pointed out that the 1960s are closer to the First World War than we are now to the 1960s.
It's true there are still problems but these days we're a lot more relaxed.
A Sikh with a kirpan is no more threatening to public safety than a Scotsman with a sgian-dubh.
But the trouble with multiculturalism was that it went too far in the wrong direction.
We got the balance wrong.
It got muddled up.
And it failed to stem the rise of a new bigotry.
A bigotry that says if you wear the hijab you can't be British.
A bigotry that says if you support Israel you can't be British.
And the rise in anti-semitism disguised as anti-Israel is one of the most deeply distressing facets of recent public life.
A bigotry that says expecting people to speak a common language isn't part of being British.
But in trying to make sure every special interest group had their say, multiculturalism drowned out the still small voice of common sense.
You don't need to have fought on one side of the battle of Hastings or the other to be British.
Drowned out our common view.
We spent more time worrying about our differences than what we had in common.
Every now and then someone stuck their head above the parapet.
Back in 2001 it was our opening speaker, Ted himself, who spelt out the problem in his report Parallel Lives.
Whilst the physical segregation of housing estates and inner city areas came as no surprise…," he wrote… "the team was particularly struck by the depth of polarisation of our towns and cities.

These lives often do not seem to touch at any point, let alone overlap and promote any meaningful interchanges.
Ted saw what we all saw but that some refused to see.
People trapped in neighbourhoods.
People smothered by the cultural comfort blanket.
That spirit of adventure…
…that spirit of risk taking.
…that spirit that encouraged Caribbean, Jewish, Chinese, Indian, Bangladeshi, Pakistani communities to work their socks off for a better life.
…that encouraged Yasmin herself to take her chances and come here as a graduate.
Snuffed out.
Imagine if someone like Jaffer Kapasi - one of 20,000 Ugandan Asians fleeing persecution from Idi Amin back in the early seventies - had decided to follow the script of segregation.
But Jaffer had no interest in staying in doors.
He became a businessman. A Treasurer of the Leicestershire Asian Business Association. An OBE.
And I remember those ridiculous adverts that the council took out in Leicester saying "we're full don't come here".
Well, look what happened.
Leicester's British Uganduans transformed the city's economy and brought in thousands of jobs.
They didn't shy away from moving on.
And all of us here today owe a debt to our estimated 200,000 Asian businesses in the UK - contributing about ten per cent of the country's GDP.
So our vibrant communities make us strong.
They are part of our economic future.
They make us a global draw.
The links with the new economic powerhouses in India, China, Pakistan and Africa give us a huge economic advantage.
And Britain would certainly be poorer without them.
But if segregation is a waste of space how do we start to create a more socially cohesive society?
We've already started.
We're talking.
We're having the debate.
And it's not always easy talking about these issues.
The other day I got into a bit of bother for saying that I wanted all citizens to speak like a native.
A few people said it was racist.
So I'm glad that here I've got a chance to say my piece.
Let me be clear.
A Muslim from Bradford is a British native.
A Sikh from Birmingham is a British native.
A Hindu from Harrow is a British native.
I don't expect people to talk like David Cameron.
I'm not looking for uniformity of accent just a common language.
Unless you have a good command of English it reduces people's life chances, reduces social mobility.
I want more people to sound like me.
But only if they're from Yorkshire.
The point is you don't need to have fought on one side of the battle of Hastings or the other to be British.
You can be British and retain your cultural heritage.
Look at the English language itself.
It embraces thousands of words from different cultures - French, German, Chinese, Latin, Yiddish - yet it remains distinctively English.
And it has flourished.
We're saying all you need to put down roots in this country is respect for the law, respect for freedom of speech and respect for your fellow citizen.
For many this just means continuing to do what comes naturally.
Take our faith communities.
I've never come across a church, temple, mosque, synagogue, gurdwara or any other place of worship that looked wholly within: that did not want to take care of its neighbours, no matter if they had a different faith, or none.
In fact, earlier this year I joined faith leaders at the National Baha'i Centre to mark the launch of our Year of Service.
There was nothing I could tell them about improving the lives of others that they hadn't been doing for years.
Nothing I could tell them about being good British citizens.
That's why, as a Government, we do do God.
But sometimes people of faith get a bad rap.
We've seen men and women disciplined for wearing a cross or carrying a rosary.
We've witnessed legal challenges to councils opening their proceedings with prayers.
How unreasonable.
How unBritish.
How bigoted.
These symbols of faith bring comfort to many and hurt no-one.
More than that they are based on values that underpin our society.
We want people of all faiths to feel at home and to contribute to our society. We want people of no faith to feel at home and to contribute to our society.
Sometimes you can bang the drum for liberty and sometimes you bang the drum for fun.
That means talking them up not knocking them down.
But while it's good to talk, we must do more to show integration in action.
It's about real life. About the fellowship of different communities coming together.
No-one does national events better than the British.
And this year we've two of the biggest in the form of the Olympics and the Diamond Jubilee.
These national occasions are festivals of integration.
So we're supporting them through activities like the Big Jubilee Lunch.
It isn't some sort of sociology test.
Just about the enjoyment of being British.
Ensuring folk have, as Wallace might say to Gromit, a grand day out.
And I expect to see everyone in this room joining the street parties, breaking out the bunting, waving their flags and quaffing libations from their Jubilee mugs.
Nor is this the only event we've got coming up.
On the final day of the Paralympic Games there's the Bandstand marathon.
An end of show party to end all end of show parties.
500 areas across the country coming together to enjoy the fellowship of music.
Whether it's a steel drum playing in a local park.
A piano recital in a shopping centre.
A choral choir in a public garden.
The one thing that's guaranteed, you won't have seen anything like it before.
Earlier this month I went along to Colchester where they were putting on a mini music event - a taste of things to come.
As I arrived all the kids were being taught to play African drums.
It was something the good people of Colchester had not seen before.
And watching them enjoying those rhythms of Africa was a joy to be seen.
Everyone was captivated by the sounds of the African drums.
Even the people who weren't taking part were getting into it.
I came across people in the local park swaying along to those African beats without even knowing they were doing it.
People enjoying a new experience.
It goes to show.
Sometimes you can bang the drum for liberty and sometimes you bang the drum for fun.
And it's that understanding that will make this country a better place now and ten, twenty, thirty years down the line.
Because integration is what makes our communities tick.
Integration is respect for your fellow British citizen.
Integration is what makes our country great.
Published 23 April 2012