Speech
Institution of Civil Engineers 'State of the nation report' launch
Discussing roads, transport strategy and the devolution of transport.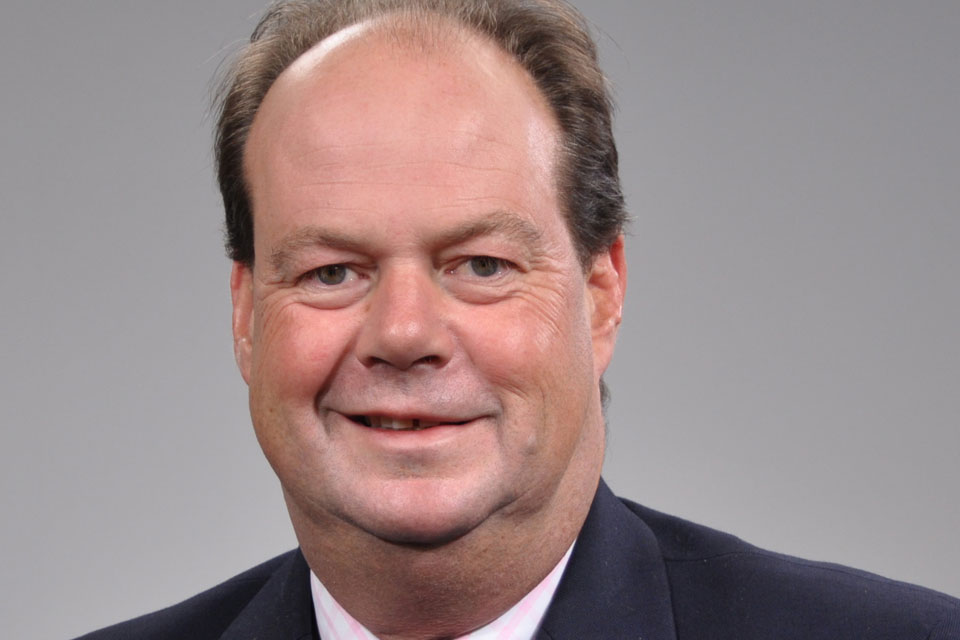 I would like to thank you for inviting me here today (19 June 2013).
It is a great honour to be speaking at an organisation as distinguished as ICE.
With a global membership of over 80,000 and roots going back to the early 19th century, ICE has a wealth of expertise and experience at its disposal
And so, as a transport minister, I am pleased to see that this expertise and experience has been deployed on looking at what are the key infrastructure opportunities and challenges that we face today in your latest State of the nation report.
Transport is crucial to everything we do: getting food to the shops, products to market and people to jobs and their family and friends. When transport slows, everything slows, when it stops, everything stops.
So, good transport is essential to driving sustainable economic growth, prosperity for all, and to making Britain a great place to live.
Transport is central to the coalition government's strategy for growth – helping UK businesses to be more productive; rebalancing our economy; and enabling the UK to compete in the global race.
That is why we have invested in transport infrastructure in all parts of our country, from targeted improvements to our networks to transformational investments for future generations.
We also recognise that we face challenges - many of which, as civil engineers, ICE's members will also be grappling with, today and in the future:
how to meet rising demand for mobility
how to reduce costs while improving services
how to mitigate the environmental impact of transport
how to embrace technological challenge
and how to expand networks while also making them more efficient
Government cannot overcome challenges alone. We need to continue our discussions and work closely with industry, academics and everyone in society to secure the transport infrastructure that the UK needs and deserves.
ICE's 'State of the nation report' is an informed and helpful contribution to this ongoing debate.
The report makes 3 recommendations and I'd like to talk through these 3 – roads, transport strategy and devolution of transport.
Roads
As a government we are committed to investing in infrastructure.
This is especially true on roads, which are a vital part of people's everyday lives, and the life-blood of any economy.
However, as may of you know, our roads have suffered from a lack of investment in recent decades, yet we face the prospect of continually growing traffic in the years to come.
It is a stark reality that we have built just 46 miles of new motorway between 2001 and 2009, compared with over 850 in France and almost 700 in Germany. Since 1990, France has build more miles of motorway than our entire network.
That is why this government has committed significant funds - £3.3 billion - on major roads schemes in the current spending review period alone. This investment stretches the length of the country, from the A1 near Newcastle to the A30 in Cornwall.
But it's not all about big projects.
We have committed £317 million of funding for the Highways Agency (HA) Pinch Point programme of smaller scale which has enabled over 120 further improvements to the strategic road network. And we are also spending £3 billion in this Parliament on maintaining the HA network.
At the Budget, the Chancellor announced a further £3 billion for infrastructure spending from 2015 – and I think you will agree and should know that transport has made a good case for this additional funding.
Continuing to invest in a road network that can support economic recovery and allow Britain to compete in the global race will be vital to our future prosperity as a nation.
However, investment alone will not solve all our problems.
Many of you will have read Alan Cook's review of the strategic roads highlighted the need for some more fundamental reforms to the way the roads are run. DfT has implemented almost all of these reforms.
Part of this is about being clear about our expectations of performance – and we published our first performance specification for the Highways Agency in April.
It also means working closely with local communities and LEPs (Local Enterprise Partnerships) to balance national and local priorities – route-based strategies will play an important role in this, and we published the first 3 of these last month.
And we have been exploring further options for reform through the feasibility study announced by the Prime Minister last year.
Recently, I went to the start-of-works ceremony for improvements to the A11. This is the last stretch of single carriageway between Norwich and the rest of the road network.
The scheme was first planned in 1989; and yet now only are we starting to put shovels into the ground.
In contrast, the rail investment strategy programme of rail investment runs on a predictable, 5 year cycle.
We must look to see if there are lessons for our roads which can be learned from the railway - and from other countries which promote roads investment in different ways.
In short, we need to look at ways to offer greater certainty around funding and investment plans, which can benefit industry and the wider supply chain, incentivising more efficient delivery, and putting an end to the stop-start investment, which the ICE's report today (19 June 2013) correctly highlights as a major problem.
This approach would also promote better long-term planning, while ensuring that the interests of motorists are protected. We hope to say more on the future of roads shortly.
Planning
Let me also mention briefly the perhaps less eye-catching, but nonetheless important work we are doing to ensure that transport infrastructure is delivered efficiently and at a pace – and to stop important projects from getting mired in the world of planning and planning processes.
For example, we are introducing planning thresholds for small scale highway and rail schemes to allow developers and network providers to deliver schemes quickly and to programme using the most appropriate and proportionate planning regime.
Highways and rail schemes are the only categories within the Planning Act not to have thresholds and in the last few years it has become only too apparent that this has had a detrimental affect on delivery and costs of small schemes which nobody in the real world would consider "nationally significant".
One uncontested rail case was for half a kilometre of track. It took literally years to obtain a development consent order, simply because developers were trammelled by a rigid planning process.
I hope that the revised rules will allow timescales to be significantly shortened – good news not just for developers, but for our economic prosperity as a nation.
Transport strategy
We recognise the importance of strategic planning for the transport sector and this means taking decisions for the 'present' and for the 'future' as well.
High Speed Rail
There are points in time where government needs to act decisively – and this is why we have taken the decision to invest in High Speed Rail.
HS2 will be the biggest transport project for generations and will show that Britain has the design and engineering skills and technology to build the best railway in the world.
The capacity it provides will generate hundreds of thousands of jobs and billions of pounds worth of economic benefits.
It will also transform our economic geography – enabling the historic powerhouse cities of the midlands and north to develop even further and counterbalance the south east, bringing around 2 thirds of the population of the north within 2 hours of London.
Rail
Likewise, we are delivering the biggest rail investment strategy for more than a century.
Network Rail plans to spend £37 billion to run and expand the railway between 2014 and 2019.
The government is investing over £9 billion to deliver major improvements across the country.
At any time, this would be a considerable sum.
But in the current economic climate, it's an unprecedented commitment to the future of rail.
We're not funding this by simply borrowing more and more.
Instead, we're making our railway more efficient.
Reducing annual rail bills by £3.5 billion. And redirecting money towards schemes which offer the highest growth rates.
As a result, by the end of this decade, we will have delivered an extra 140,000 seats on trains at peak times.
It is real money, real action and it is delivering real improvements for travellers.
Aviation
Aviation, and more specifically airport capacity. We know how important good aviation capacity is to our prosperity.
Make no mistake about our determination to maintain the UK's status as Europe's leading hub.
But we are painfully aware that past attempts to agree on a future hub airport strategy have been hampered by a lack of consensus. So, we need to build that consensus. We also need accurate, up-to-date evidence to assess our hub airport requirements. So we've established the Airports Commission.
I don't believe this is about kicking a difficult issue into the long grass. In fact it's precisely the opposite. We found a consensus on high speed rail across political parties. I am hopeful that with that same approach, the work of the Airports Commission will deliver that same consensus.
This is about a government recognising that the only way we can end the years of indecision and inaction on this issue is by taking a new approach.
As you will appreciate, with a week to go before the end of the spending round, it's hard for me to discuss our spending plans for other areas in greater detail.
Getting good transport isn't just about decisions being made in Whitehall - many infrastructure decisions, are best made at the local level.
Devolution
I am pleased to see that the ICE has recognised the progress made by this government in its pursuit of decentralisation.
It's important that local people and businesses have a greater say in what happens in their area. They understand their local issues and they are also better placed to solve them too.
Transport is for the most part a local issue - getting to work, going to school…
That's why DfT has been at the forefront of the devolution agenda.
We are putting decisions and funding for local major transport schemes into the hands of local transport bodies.
This is a major shift and one that requires care on the part of central government to ensure that the right structures and capacity are in place at a local level. These structures are important because they provide the link in the trail of accountability back to Parliament.
Getting this right is crucial to ensuring devolution is a sustainable.
We are also moving ahead with plans for further rail devolution.
As set out last year in the policy document Green light for better buses, the government has a programme of action to improve local bus services.
This includes reforming the way we pay Bus Service Operators Grant, incentivising partnership working through Better Bus Areas, and improving competition between bus companies by implementing the Competition Commission's recommendations.
We are also accelerating the development of smart ticketing on buses in England's largest cities.
The government has also now accepted the majority of Lord Heseltine's recommendations from his No stone unturned report. This includes the single local growth fund to cover housing, transport and vocational training. The government is going to issue further information on how the fund will work following the spending round announcement.
Last year government announced city deals with the 8 core cities, freeing cities from Whitehall control and stimulating economic growth.
Transport was at the forefront of many of the city deals. We agreed a Better Bus Area pilot in Sheffield, longer term funding allocations in Sheffield, Leeds, Manchester and Bristol, and closer working arrangements on bus and rail issues.
The city deals include devolved powers and new and innovative ways of doing things that will unlock growth and deliver jobs. Cities have estimated that they will deliver 175,000 jobs over the next 20 years and 37,000 new apprenticeships.
The government is now negotiating deals with a second wave of 20 cities.
Localism is about devolving power and funding to the right level and, as I have already mentioned, getting the governance right is therefore key.
So it is good to see that a number of areas are reviewing their transport governance arrangements. As part of the Leeds, Sheffield and Newcastle city deals, the local authorities have committed to strengthen their governance by progressing to combined authority status.
DfT supports the move and similar forms of collaboration, particularly where they align decision making on transport with other policy issues such as economic development, regeneration and land-use planning.
I should add however, that there is a limit to how far we would want to push power down to a local level. As I see it, there will for the foreseeable future be a role for central government to play in delivering a grand project such as HS2 – though, of course, we must not and cannot work in isolation from the local communities affected by such projects.
Concluding lines
The 'State of the nation report' also mentions issues such as rail, cycling, freight, and transport emissions – and while I could talk about these points in more details, I'd rather recommend that you read the report when it is released tomorrow!
What I'd like you to take away from this, is that this government is serious about improving transport – from local issues, all the way to the national and international ones.
This means a change in the way we plan and deliver transport and that means starting with investing in infrastructure.
Thank you.
Published 20 June 2013