Information Commissioner's Conference – Francis Maude keynote speech
Draft text of the keynote speech Francis Maude delivered at the Information Commissioner's Conference on 6 March 2012.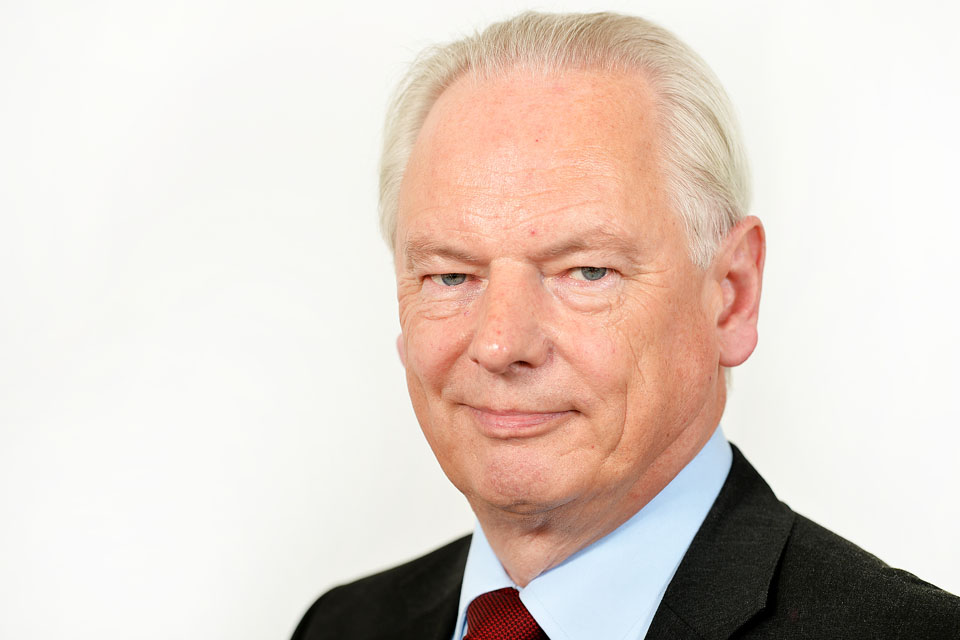 Draft text of the keynote speech Francis Maude delivered at the Information Commissioner's Conference on 6 March 2012.
[Check against delivery]
Introduction
There are moments in history when the way we communicate changes so dramatically the world becomes a different place.
In the 15th Century the invention of the printing press broke the political and religious elite's monopoly on knowledge. There was no way to effectively control the flow of information and ideas flooding across borders and reaching new audiences.
As the philosopher and scientist Francis Bacon observed, over a century later, this invention "changed the whole face and state of things throughout the world".
Today the internet is changing the whole face and state of things.
More than a form of communication, cyberspace - a vast storehouse for human knowledge - is transforming the way information is accessed, news travels and ideas are shared in every corner of the globe. 
The world has opened up. Across the globe we have seen societies, economies and governments becoming more open.  The internet age has made transparency an irresistible, unstoppable force.
It is easier for people to demand data - easier for us in government to supply it.
And there is a growing realisation that data is the new resource of the 21st Century. Its value is in holding Governments to account; creating choice and efficiencies in public services; and inspiring innovation and enterprise that drives growth. 
The UK has not been slow in grasping this. Transparency is a defining passion for this Government - we are leading the world in making data more freely available.
And now we're at a pivotal moment - where we consider the rules and ways of working in a data-rich world.  How we use this resource effectively, creatively and responsibly. 
We have moved a long way from our old paper-based world where data only travelled as far as you could see or imagine it. And we need to bring our approaches to data into the 21st Century.
At present we're too often hampered by outdated cultural practises and the legal complexities surrounding data sharing that effectively impoverish us.
At the same time urgent questions are emerging about privacy, the misuse of personal data and online fraud. 
If we don't want to let these things just catch up with us - or let new technology leave us behind - we need to start challenging old-fashioned assumptions, breaking cultural barriers and founding clear data principles in our new open society.
Transparency
I've always been clear there is nothing cosy, fluffy or soft about transparency. It's risky, difficult and uncomfortable exposing data to the public eye.
But it sticks - once you start you can't go back.
This Government doesn't just talk the talk on being open - we walk the walk.
Our Open Data commitments cover health, education, transport, crime and justice - as well as central government spending. We've already released over 35,000 datasets on data.gov.uk - the largest resource of its kind in the world.
Releasing these datasets can make a difference in both a huge way and in a mundane way; and in infinite ways between.
A few years ago Sir Bruce Keogh, Britain's leading cardiac surgeon persuaded his peer group to publish outcome data, including mortality rates, across the UK.  The results were startling in their massive variances.
Bad practices were eliminated.  Good practices spread.  And mortality rates fell over the succeeding years by no less than 22%. 
At the other end of the life and death spectrum take travel data.
London commuters can now use their phone apps to decide whether to rush for the train or get a cup of coffee thanks to greater transport data.
These are areas where the state is a source of information to the citizen but it is a two way relationship where the citizen also provides information.
For example we are set to improve medical knowledge and practice with world-first linked-data services which will enable healthcare impacts to be tracked across the entire Health Service and improve medical practice.
And we believe this service will put the UK in a prime position for research investment.
The age of data silo is passing. The value of open data is often in the patterns we can derive and the connections we can make.
As a McKinsey study into Big Data made clear, there are huge advantages to integrating a range of data sources and gaining new knowledge that you might not have expected.
At the same time we need to be robust in ensuring that datasets are anonymised and remain anonymised in a world of powerful computers.
Data sharing
We are treading new ground - and we must tread carefully.
But we certainly won't stand still. It is imperative we are not backwards in using the new technology and digital channels that can drive improvements in our public services and spur new ideas, innovations and enterprise beyond.
A key priority moving forwards is that we overhaul, that we modernise the public sector's traditional 20th Century approaches to sharing data.
In the past the public sector has not been clever or effective at sharing key intelligence.
Whether that's sharing important data with the public, with the private sector or with each other. Sometimes even within Government Departments we're not joined up - hard as that may be to believe.
And since the move from a paper based world to a world of computerised databases we have been hampered by legal complexities and muddled myths about what, when and how data can be shared.
It dates back to when we first started to open the data gateways - people envisioned Government building a huge digital file holding everything about us, sitting in one place: a flashing target for criminals.
A possibility that rightly makes one shudder.
But the technology has moved on and so can we. There is now an option to share data momentarily allowing us to check for matches - with no Big Brother database in sight.
In a world of dispersed data sets, we can bring fragments together instantaneously and momentarily to corroborate - without ever creating a central database.
It's about bringing together the data at a point in time - to provide the necessary confidence - and then disaggregating it again. At no point does information need be held on the same server to be correlated. 
So why aren't we doing this? One of the most frequent complaints I hear from doctors and care workers and data professionals is just how difficult essential data sharing can be.
This is because we make it difficult, even when data sharing is in the national or public interest.
It's clearly wrong to have social workers, doctors, dentists, Job Centres, the police all working in isolation on the same problems.
Access to all of the relevant information would often enable much better decision making by frontline staff - not to mention cut down on the administration and bureaucracy.
It's a sign that we have not caught up with the digital age that today there is no single source of law regulating the collection, use and sharing of personal information.
Instead there is a lack of understanding between and within public administrations as to what can and cannot be done, and so we get situations where officials deny access to data despite there being legitimate reasons and significant benefits to sharing it.
We intend to act - by changing the way we work and by revisiting the existing legislation.
In May we will publish proposals that will make data sharing easier - and, in particular, we will revisit the recommendations of the Walport-Thomas Review that would make it easier for legitimate requests for data sharing to be agreed with a view to considering their implementation.
And I want to encourage all of you to challenge the received wisdom, to challenge every assertion, every assumption about what can't be done.
And where there are real legal or cultural barriers - tell us what they are.
Fraud, Debt and Error
It's my mission to get Whitehall sharing data much more effectively.
One area we intend to break new ground in is the fight against fraud, debt and error. The public sector loses £38 billion a year to fraud, error and debt, in a large part because of our failure to share data effectively.
Fraudsters make multiple attacks across government departments and across the public and private sectors - but our defences have always been fragmented.
Efforts to share intelligence on known fraud and fraudsters have been consistently undermined by the complexity and general confusion over seemingly contradictory legal constraints.
It's time to radically break down the barriers within the public sector, and between the private sector and the public sector. These criminals who attack us do not operate in silos and nor should we.
Individuals are receiving services from one part of government while owing substantial amounts of money to other parts.
For example there are benefits cheats drawing Job Seekers Allowance while also being in employment in the private sector. It's just not fair on taxpayers and it's got to stop.
The National Fraud Authority and Cabinet Office will shortly set out the design for a counter fraud checking service as the first step to improving our intelligence sharing architecture. This will, for the first time, join up fraud data across the public and private sector.
And the Fraud, Error and Debt Taskforce is committed to continuing to remove barriers to sharing information and it is prepared to recommend changes to legislation where there are unnecessary legal barriers.
Identity Assurance
Sharing data is a key enabler in our ambition to see public services provided digitally by default.
It's vital that Government takes advantage of digital technology to deliver better services at lower costs and to do that are looking at syndicating and opening up information and services to other organisations.
For all this to work users of digital public services need to be able to assert their identities safely, securely and simply.
And we are well aware if we don't develop identity services around the needs of the user then people won't trust or use them.
That means no building a central database and we're not looking for a single solution for identity assurance - technology moves too quickly for that.
Instead we will create a decentralised structure in which people can choose their own identity providers where the system does not store data and puts the user in control of how it's used.
We've allocated £10 million to our Identity Assurance Programme, which will see the private sector take a lead role in producing identity solutions for public services - while Government will set standards and encourage the development of a market for them.
Soon Identity Assurance Services will be used to support the Department for Work and Pension's Universal Credit scheme and the Personal Independence payment which, from 2013, will replace the complex and outdated benefit system.
Census
And the census is another area where I want to bust the myths around the complexities of data sharing.
I find it incredible that we haven't fundamentally changed the way we approach the census since it began in 1801.
We are currently supporting the work by the UK Statistics Authority to look at census alternatives that will be cheaper and easier for the customer without compromising the privacy of the information.  Technology has a critical part to play in enabling this.
Privacy
Underlying all this - as we aim to find effective ways of using and sharing data for the good of everyone - is the need to do so without compromising on a single person's privacy.
There is no doubt that the greater sharing of datasets and the success of the information marketplace hinges on our ability to safeguard people's data from fraud and misuse.
The European Commission has now set out its proposals for a revised data protection framework and we'll be looking at these very carefully.
There's no room for complacency about our current legal structures in a new internet age.
The landmark Data Protection Act was introduced in a different era - where the possibilities of the internet could not have been envisioned.
Its admirable purpose was to protect the person whose data was being shared so whenever we use any new service we must agree to lots of small print.
The problem is - nobody ever reads it. And sometimes when you go online it can seem like a Hobson's Choice - you either consent to sharing your information or you don't get the service. And many of us must plead guilty to giving up our security and privacy for convenience at times.
It's not going to be simple to resolve the issues that are emerging - such as balancing privacy and convenience; the ethical use of data on social network sites - who does it belong to/can online data be shared and unshared again.
An overly restrictive environment would inhibit our ability to innovate. A lax environment will lead to the rights of the individual being neglected.
I want us to reach a position where the citizen is driving the disclosure of their personal data wherever possible - with effective mechanisms so they can truly decide what they want to consent to and be able to change their mind.
And we need both users and providers of data to have mutual trust in each other and the system.
The UK is committed to pursuing this issue in a pragmatic and sensible way. It is a difficult matter and one that is central to realising open government.
Conclusion
We want consensus on this and I hope to foster debate and discussion today.
There are amazing opportunities in an open world - to do great things like improve our medical knowledge. To do innovative things that will make our public services run better for less. And to do little things like making daily commutes less hectic.
As we grow increasingly data rich - I'm sure we'll look back and wonder how we tolerated such collective ignorance in the past.
But now we need to make sure that as the world opens up - we don't leave ourselves open to criminals, fraudsters, opportunists who would misuse our data.
And that we don't get lost or tied down by the perceived complexities of data sharing; so that we can enable fundamental change, rather than present barriers to it.
Government does not have all the answers to this. The internet flourished precisely because it has been shaped by its users not by governments - and the same approach should apply here.
The new world of Open Data needs buy-in from all of us - and I look forward to hearing your views.
 
Published 6 March 2012