Immigration (employment-related settlement, overseas domestic workers, Tier 5 of the points-based system and visitors) - WMS
This written ministerial statement was laid in the House of Commons on 29 February 2012 by Theresa May, and in the House of Lords by Lord Henley…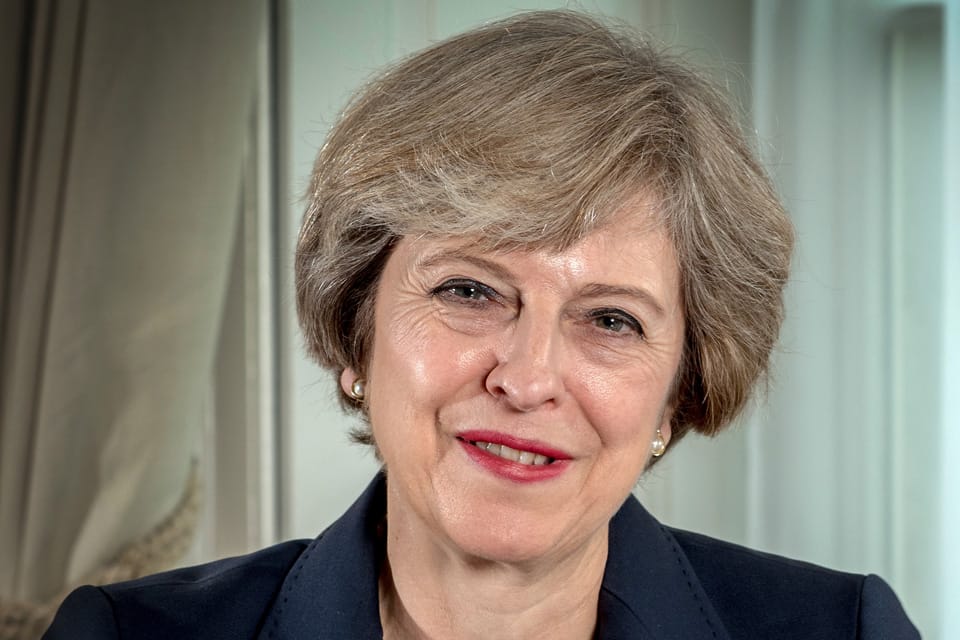 This written ministerial statement was laid in the House of Commons on 29 February 2012 by Theresa May, and in the House of Lords by Lord Henley.
In June last year, I published a consultation document on employment-related settlement, Tier 5 of the points-based system and overseas domestic workers. That document set out proposals to break the automatic link between coming to the UK and settling here permanently, and to reform the other routes. Today, I am setting out our plans following the consultation.
Until now, settlement has been a virtually automatic consequence of five years' residence in the UK as a skilled worker. Those who have settled have tended to be less well-paid and lower-skilled than those who have not. And the volumes of migrant workers settling have reached record levels in recent years. In 1997, there were fewer than 10,000 migrant workers and their dependants were granted settlement, but by 2010 this had risen to 84,000. So in future, we will exercise control to ensure that only the brightest and best remain permanently.
Following advice commissioned from the independent Migration Advisory Committee, we will apply a minimum pay threshold to skilled workers in the Tier 2 (General) and Tier 2 (Sportsperson) routes who want to settle. The threshold will be £35,000 per annum. In order to settle, a worker must be paid at that threshold or at the appropriate rate for the job as specified in codes of practice published by the UK Border Agency, whichever is higher. The £35,000 figure reflects the median pay of UK workers in Tier 2 level jobs.
To provide flexibility where there are skills shortages in the domestic labour market, we will waive the £35,000 threshold for migrants who are being sponsored to do jobs which are on the shortage occupation list, or have appeared on the shortage occupation list at a time while the migrant has been sponsored to do that job. Similarly, to help maintain the UK's position as a hub for the world's best scientists and researchers, we will not apply the threshold to those scientists and researchers, who are in specified 'PhD-level' jobs. However, as now, these settlement applicants will need to be paid the appropriate rate for their job, as set out in the UK Border Agency codes of practice.
We will apply the new settlement pay threshold to Tier 2 migrants applying for settlement from April 2016. To provide certainty for migrants and employers, we will hold the threshold at £35,000 until April 2018. We will confirm the threshold for 2018-19 next year and review it annually thereafter.
Tier 2 is intended to provide a solution to temporary skills gaps in the domestic labour market. So in future, temporary leave as a skilled worker will be limited to a maximum stay of six years and Tier 2 migrants who leave the UK will need to wait 12 months after the expiry of their leave before they may reapply to return under Tier 2. At a time of high unemployment, we owe it to British workers to ensure that our migration system does not perpetuate reliance on migrant labour.
We intend to leave the settlement rules for Tier 1 migrants unchanged. These arrangements, for investors, entrepreneurs and those of exceptional talent, were put in place as recently as 2011 and are consistent with welcoming the high value individuals the UK needs to drive economic growth.
The predominant message from the consultation was that employers wanted a settlement system that provided certainty, simplicity and flexibility. These measures will deliver that.
Turning to the overseas domestic worker (ODW) routes, we will introduce changes to align these categories with our wider migration policy. At a time when we are reserving settlement for the brightest and best and moving towards a more selective system in general, it is not right that domestic worker routes should lead to settlement in the UK. In 2011, 16,430 visas were issued to ODWs in private households, including dependants, and 1,280 grants of settlement were made to ODWs and their dependants. So we shall reform the rules as follows.
ODWs in private households will only be permitted to accompany and work for visitors. They must leave the UK with the visitor, after a maximum of six months. They may not extend their stay, switch employer, sponsor dependants or settle here. ODWs in diplomatic households will be able to remain for the diplomat's duration of stay, up to a maximum of five years. They may not switch employer or settle, but may be accompanied by their dependants.
We recognise that the ODW routes can at times result in the import of abusive employer/employee relationships to the UK. It is important that those who use these routes to bring their staff here understand what is and is not acceptable. So we will be strengthening pre-entry measures to ensure that domestic workers and their employers understand their respective rights and responsibilities. Key to this will be written terms and conditions of employment that are agreed by both employee and employer. But the biggest protection for these workers will be delivered by limiting access to the UK through these routes. We are restoring them to their original purpose - to allow visitors and diplomats to be accompanied by their domestic staff - not to provide permanent access to the UK for unskilled workers.
Tier 5 of the points-based system caters for people coming to the UK for temporary, primarily non-economic purposes. The consultation revealed that the routes in Tier 5 are too diverse to adopt blanket rules, for example on length of leave, ability to sponsor dependants and skills requirements. However, there will be some tightening of the current provisions. Internships and work experience type schemes within the government authorised exchange scheme sub-category will be restricted to one-off stays of a maximum of 12 months, as this is sufficient time to obtain the necessary experience. From the Autumn, leave for contractual service suppliers and independent professionals using the International Agreement sub-category will be restricted to six months in twelve, in line with our commitments under the general agreement on trade in services (GATS) and other free-trade agreements.
We shall also make some deregulatory changes. In response to feedback that sponsorship requirements in the PBS can be unduly onerous and inflexible in some circumstances, we intend to create a new route outside the points-based system for certain fee-paid activities. Visitors in this new category ('permitted paid engagements') will be able to undertake specific fee-paid activities for up to one month without the need for formal sponsorship by a UK-based employer. Those who will be able to benefit will include certain professionals, for example visiting lecturers and examiners, artists exhibiting works, authors undertaking book-signings, entertainers giving one-off or a very short series of performances, and sportspeople undertaking broadcasting work. They will have to demonstrate they intend to leave the UK after a month.
We have already overhauled much of the immigration system since May 2010. We have closed the old Tier 1 General route that allowed migrants to come here without a job and replaced it with reformed routes for entrepreneurs and investors and a new route for those of exceptional talent - the people the UK really needs. We have limited the number of skilled workers who can enter through Tier 2 to fill specific vacancies; tightened the skills and language requirements and introduced new rules on intra-company transfers. We have re-focused the student visa system so that only high-quality, genuine students can come to the UK and we continue to tighten the rules. A statement of intent published on 13 February sets out how changes to the student rules, which were announced to the House last March and which are due to come into effect from April, will operate. We have a clear goal: to reduce net migration to sustainable levels and to build an immigration system that is smarter, more selective and more responsive.
The changes already made are starting to deliver results. The policies described in this statement represent the next phase in our programme of immigration reform. Taken together, they form a balanced package of measures that will contribute to reducing net migration and delivering a sustainable, selective immigration system. They will break the link between coming to work and settling permanently helping to ensure that we remain in control of who comes and who stays.
Today, I shall publish a statement of intent on the Home Office website setting out in more detail the measures that I have announced to the House today. Two further documents are also available on the departmental website - a summary of the responses to the public consultation and an analysis by the UK Border Agency of the salary and occupations of a sample of skilled workers who settled in 2011. Copies of these documents will be placed in the House Library.
We will lay the necessary changes to the Immigration Rules before Parliament in mid-March, to come into effect from 6 April. The exception is the changes to the Tier 5 International Agreement sub-category, where we shall bring forward rules changes in the autumn.
With the exception of the Tier 2 settlement rules changes, the rules changes laid in mid-March will apply to those submitting applications on or after 6 April 2012. As previously notified, the new Tier 2 settlement rules will affect those who entered the points-based system under the rules in force from 6 April 2011 and who will be eligible to apply for settlement from April 2016. Further details are provided in the statement of intent.
Wednesday, 29 February 2012
Date: Wed Feb 29 10:33:38 GMT 2012
Published 29 February 2012