HS2 6-monthly report to Parliament: June 2023
Review of HS2 including programme update, benefits, local community impact and engagement, land and property, programme governance and a forward look.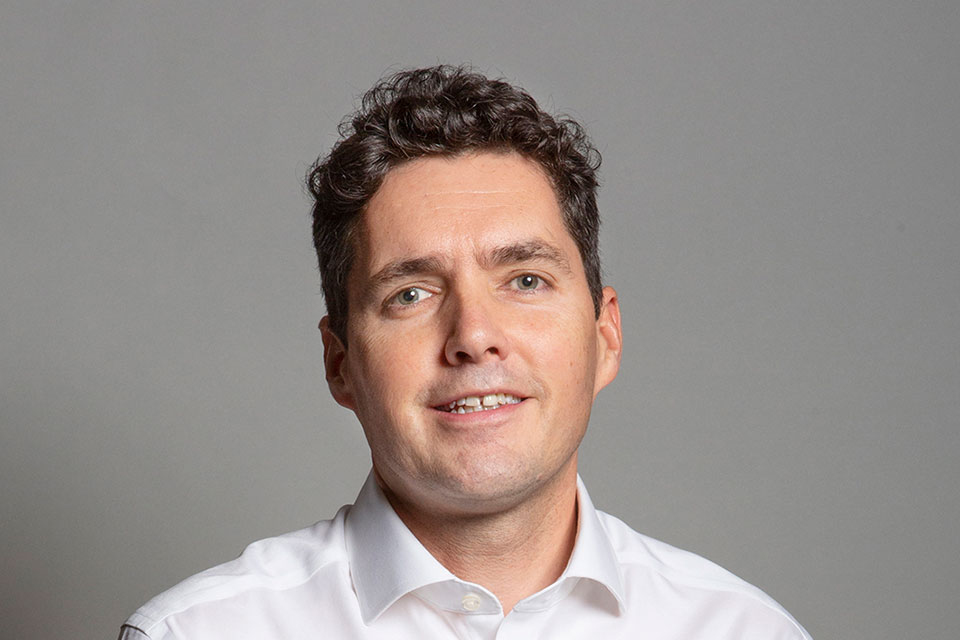 Overview
I am reporting continued progress on High Speed Two (HS2) with the government's sixth update on HS2 to Parliament. 
The government remains committed to delivering HS2 from London Euston to Manchester and the East Midlands to bring our biggest cities and economic regions closer and giving companies and workers more choice about where they locate and live.
Since notice to proceed on Phase One 3 years ago, we have seen significant progress on construction of the Birmingham to London section, Royal Assent of the High Speed Rail (West Midlands to Crewe) Act 2021 and the introduction of High Speed Rail (Crewe to Manchester) Bill to Parliament.
On 9 February 2023, Sir Jon Thompson was appointed as the Chair of HS2 Ltd following an extensive search. The Secretary of State for Transport was pleased to meet him and the HS2 Ltd Board in Birmingham on 12 April 2023 to discuss the programme.
Progress on building the railway has been achieved in the face of significant challenges from the effects of COVID-19 and the impact of excess inflation driven by the war in Ukraine.
As the Secretary of State for Transport outlined in his written statement to Parliament on 9 March 2023, the government has acted to balance the nation's books, necessitating deferral of some of the Department for Transport (DfT)'s capital spending including rephasing the delivery of parts of HS2.  As set out in previous reports, the government remains concerned about the increasing projected costs to complete Phase One reported by HS2 Ltd.
Construction of the Old Oak Common to Birmingham Curzon Street section continues at full pace, which will provide initial passenger services to schedule. There has been notable progress on this section in this period.
HS2's tunnel boring machine (TBM) Dorothy began and completed her second one-mile tunnel bore under Long Itchington Wood in Warwickshire and the Chiltern TBMs reached the halfway point of their 10-mile drive at Christmas. Six TBM journeys have now been launched on Phase One and driven a total distance of approximately 14.5 miles. Work is progressing north of Birmingham but has been rephased south of Old Oak Common and at Euston.
We remain committed to delivering HS2 services to Euston. We have decided not to proceed with construction at Euston over the next 2 years both to reduce expenditure during that period and to address the affordability challenge set out in the recent National Audit Office report. We will use this time to develop a more affordable scheme design that delivers for passengers, the local community and taxpayers.
The government will not be proceeding to construction on Phase 2a (West Midlands to Crewe) in the next 2 years to reduce expenditure. We will use the time to develop mature designs and delivery approaches to ensure that this section is delivered in the most cost-effective way.
The High Speed Rail (Crewe to Manchester) Bill Select Committee members have now been appointed and the committee has begun hearing petitions against the bill and first additional provision (AP1), which gives effect to Parliament's instruction to remove the Golborne Link from the bill while alternatives are considered.
Other notable milestones of the HS2 programme in this reporting period include:
HS2 Ltd and its supply chain have now begun over 1,200 apprenticeships, more than halfway to the target, with the programme now supporting over 28,500 jobs as of March 2023
there are now 19 diesel-free work sites on the HS2 programme. This is a significant step towards the project's aim to cut carbon emissions during construction and improve air quality for workers and local communities
in North Warwickshire, the Marston Box Rail Bridge – the world's longest box slide – was successfully installed. During a short closure of the M42 over Christmas 2022, 450 people worked to move the 12,600-tonne box structure 165 metres across the motorway into position
Despite the global economic challenges, this government is continuing to invest in the country's future infrastructure. HS2 is not just a railway: it will drive economic growth and opportunities across the country, provide a low-carbon alternative to car travel and domestic flights and train a skilled workforce for the UK's future infrastructure sector.
This report uses data provided by HS2 Ltd for Phases One, 2a, 2b and HS2 East and covers the period between September 2022 and February 2023 inclusive. Unless stated, all figures are presented in 2019 prices. Data on benefits performance is reported on quarterly; the data included in this report is taken from March 2023.
Programme update  
Schedule
The forecast date for initial HS2 services between Birmingham Curzon Street and Old Oak Common remains within the range of 2029 to 2033.
On the Phase 2b Western Leg, we continue to aim for the delivery of the railway within the estimated delivery-into-service date range of 2035 to 2041, as provided in the Strategic Outline Business Case. The High Speed Rail (Crewe to Manchester) Bill is currently working its way through Parliament.
Following the decision to rephase the construction of Euston and Phase 2a, revised delivery-into-service ranges for these elements of the railway will be confirmed once plans have been redeveloped.
Affordability
As set out in the last Parliamentary Report, HS2 Ltd has advised DfT that its projected costs for Phase One would exceed the target cost of £40.3 billion if unmitigated.
HS2 Ltd's Executive and Board are currently reviewing the estimate at completion for Phase One. This will assess the previous pressures and further emerging costs as well as the work the government commissioned from HS2 Ltd to address these pressures. 
With around half of the Phase One budget spent and significant work completed on enabling and main works, this is an appropriate time to review the projected costs against the budget noting that significant judgments remain in any projection. I will update Parliament further once this important work has been concluded and assured.
As reported in the recent National Audit Office report on Euston, the latest proposed target price from the construction partner (Mace Dragados joint venture) is £4.8 billion – around £2.2 billion over HS2 Ltd's budget and a higher cost than the previous design.
I visited the Euston site on 5 April 2023 and saw for myself the challenges of constructing a complex station in a dense urban environment that will integrate with the existing conventional station and London Underground and local transport, as well as enabling oversite development.
Nonetheless, the station is not affordable at this cost, nor in any case, does the government have the financial headroom to proceed with the construction over the next 2 years. We will, therefore, use the time to look again at the Euston station design to ensure it delivers for passengers, the local community and taxpayers. This will include considering how we might partner with the private sector to capture benefits for customers. It will require careful prioritisation of requirements and a willingness from stakeholders to compromise.
I welcome the NAO's report and recommendations and we will act upon them as we look again. Officials are now working with the Euston Partnership, HS2 Ltd and Mace Dragados to understand the causes of the additional costs and to develop alternative delivery options. I will update Parliament as this work progresses through future publications of this report.
As it was noted in the last Parliamentary report, like the rest of the economy, the HS2 programme has experienced higher-than-expected levels of inflation, which HS2 Ltd is actively seeking to mitigate alongside its supply chain.
The Secretary of State's written statement to Parliament of 9 March 2023 outlined the action we have taken over the short term to rephase certain parts of the programme in order to live within annual cash budgets. 
HS2 Ltd is working with its supply chain to understand the wider cost and schedule implications for the programme, including identifying mitigations that seek to protect taxpayer value-for-money from these deferrals. Nonetheless, the decisions I have made will ensure that spending on the programme in the next 2 years remains within the annual budgets that have been allocated to HS2 and reflect the need to manage the inflationary pressures that the UK is facing.  
Reporting progress on the programme in 2019 values does not reflect the significant inflation that has occurred since and I intend to work with HM Treasury to update the price base.
Delivery
On Phase One, delivery continues to build momentum with around 350 active construction sites between the West Midlands and London. Six years after beginning work, all the early works contractors have now left sites having prepared them for the main work civils contractors who are entering peak construction effort this year.
Tunnel drives are making good progress across all 3 sites. In March 2023, the TBM named Dorothy completed its work under Long Itchington Wood in Warwickshire, completing its second one-mile drive and marking the first complete twin-bore tunnel across the project. In the Chilterns, the TBMs called Florence and Cecilia have successfully reached Amersham Vent Shaft, which represents the halfway point of their 10-mile drive. Sushila and Caroline, the 2 TBMs used to create the first section of tunnel that will make up the 8.4-mile Northolt Tunnels between West Ruislip and Old Oak Common station, are also making progress.
Overall, 5 of the 10 TBMs boring the tunnels for the route have launched, 2 of the 12 TBM journeys are now complete and approximately 14.5 miles have been dug.
In November 2022, I attended the launch of a 1.7-mile-long conveyor system that is removing spoil excavated from 3 London construction sites: Old Oak Common Station, Victoria Road Crossover Box and Atlas Road. The conveyor transports excavated material to Willesden Euro Terminal, where earth is processed and then removed by rail freight to 3 sustainable sites in Kent, Rugby and Cambridgeshire, significantly reducing HS2's carbon footprint.
To date, approximately 125,000 tonnes of excavated material has been transported by the conveyor, removing circa 7,400 lorries from the roads, significantly reducing the traffic congestion and carbon emissions for residents.
At Old Oak Common, the excavation of the underground box that will house the subterranean HS2 station platforms is well underway. In line with the programme, groundworks for the conventional rail station that will accommodate 8 platforms on the realigned Great Western mainline and relief lines commenced in October 2022, which together will provide a step change in connectivity for the area. This is a crucial step forward in realising the potential for creation of jobs and provision of housing enabled by the station, which together with the Mayor we are working hard to achieve.
Stage 1 of the 2-stage design and build contracts for Birmingham Curzon Street Station and Interchange Station at Solihull are expected to conclude later this year, subject to agreement of affordable target prices.
HS2 Ltd continues tendering for Phase One and 2a rail systems packages, including track, catenary, mechanical and electrical power, control and communications. The tendering process has been extended to clarify scope and provide opportunity for tenderers to submit updated competitive bids.
Phase 2a early environmental works have demonstrated good progress, with design complete for all sites. Five utility diversions have been completed along the Phase 2a route. These have predominantly related to diversions of high-pressure gas pipelines, which are works that only the network provider can perform and have annual windows for outages that constrain when works can be done. Further construction work will be suspended for the next 2 years, but we expect to continue some design work in preparation for the start of major construction works.
On the Phase 2b Western Leg, the High Speed Rail (Crewe to Manchester) Bill had its second reading in June 2022 and it was remitted to a Select Committee. The first additional provision (AP1) was deposited on 6 July 2022 and a further additional provision will be deposited shortly. The committee is continuing its work hearing petitions against both the bill and AP1. While the bill progresses through Parliament, HS2 Ltd is working to develop a robust future delivery strategy for the scheme applying lessons from Phase One.
The government has committed to progressing HS2 East, which is currently in its development stage. HS2 East will feature a new high-speed line between the West Midlands and East Midlands, which will allow HS2 to serve Nottingham and Sheffield (via Derby and Chesterfield). HS2 Ltd and Network Rail are undertaking work to develop advice on these plans, in conjunction with work by Network Rail to electrify the Midland Main Line. The output of this work will be used to inform future decisions by the government on how to progress the scheme, including how HS2 East can support economic growth aspirations in the East Midlands and South Yorkshire.  
Benefits  
Growth and opportunities for local communities  
We are committed to bringing the transformational benefits of HS2 to places as soon as possible. HS2 will act as a catalyst for growth around new station sites and this is already well underway at station sites along the route.
At Old Oak Common, work continues to strengthen collaboration with the Old Oak and Park Royal Development Corporation, the London Mayor and the Department for Levelling Up, Housing and Communities (DLUHC) to bring forward regeneration proposals for the area around the station, with a projected 25,500 new homes and 56,000 new jobs.
Through regional development, HS2 will provide an opportunity to level up the economies of the Midlands and the North.
At Interchange Station in Solihull, HS2 Ltd continues to work collaboratively with private and public sector stakeholders to support local ambitions to realise the economic and social benefits of HS2 and provide up to 30,000 new jobs and 3,000 new homes through a high-quality masterplan for development.
In the heart of Birmingham, the West Midlands Combined Authority anticipates 19,600 new jobs and 2,200 additional new homes around the Curzon Street area. DfT and HS2 Ltd are also working closely with DLUHC to make sure that wider regeneration is delivered at Crewe.
HS2 offers an unprecedented opportunity to transform local areas. We are developing an HS2 local growth action plan outlining how this government will continue to work with host station places to support their local growth ambitions. Alongside this, later this year, we will publish an HS2 investment leaflet and brochure showcasing HS2 places to potential investors.
Green transport for a net-zero future
Environmental sustainability is integral to HS2's design, with huge efforts being made to minimise the impact of construction on biodiversity, to limit the level of carbon emissions during construction and to respect people and places.
HS2 Ltd's latest Environmental sustainability progress report was published in December 2022, highlighting key environmental achievements, including how we are continuing to update designs on the project to minimise impacts to sensitive habitats. For example, on Phase One, we have now reduced the ancient woodland impacted by construction by a third.
HS2 Ltd is leading on the decarbonisation of the construction industry.
I was pleased to confirm in December 2022 that HS2 Ltd had launched a Diesel free plan, which sets out how all HS2 construction sites will eliminate diesel use by 2029. Good progress is being made with 19 construction sites on the project now operating completely diesel-free.
Further efforts to reduce carbon emissions in construction include the launch of a construction railhead in Aylesbury to move more materials by rail and the 1.7-mile conveyor system in West London. These initiatives will remove over one million lorry journeys from local roads, improving air quality around sites and reducing noise pollution and traffic impacts for local communities.
HS2 will be an important part of the sustainable transport network. The programme will improve active travel opportunities such as cycling and walking, creating a sustainable transport legacy for local communities.
HS2 Ltd has appointed an active travel team to oversee the delivery of facilities for more cycling and walking in 20 locations across Phase One and to assess 5 locations on Phase 2a. HS2 Ltd has continued to assess opportunities to repurpose some sections of haul roads and access routes into cycling and walking routes, where local communities are in agreement.
Skilled workers for an innovative industry
HS2 is playing a significant role in growing skills for the wider construction industry and today is supporting over 28,500 jobs. The programme celebrated its 1,000th new apprentice and is now over halfway to its target of creating 2,000 apprenticeships over the course of the programme, with over 1,200 apprentices recruited to date. Over 3,200 people who were previously unemployed have been supported into work on the project.
HS2 continues to support businesses across the UK – there are over 3,000 unique UK businesses in the supply chain and over 61% of the overall supply chain are small or medium-sized enterprises. The HS2 supply chain continues to beat industry averages for female and BAME employees, achieving 28% and 23% respectively.
Following the Spring Budget 2023 and in light of the rephasing of parts of HS2, we anticipate that some roles will be redeployed within the programme, or individuals will secure relevant employment that builds on the skills they have gained working on HS2.
HS2 is helping to train a skilled workforce for the UK's future construction industry and it is expected that many of those currently working on HS2 will, in the future, go on to work on other infrastructure programmes in skilled, well-paid jobs.
Innovation across the programme is making HS2 more efficient – HS2 Ltd has established an ecosystem of innovative partners across a world-class supply chain, leading academic frameworks from infrastructure and rail and an entrepreneurial accelerator to boost and scale digital technology start-ups into the sector.
Local community impact and engagement  
The decision to rephase construction for Phase 2a and Euston will lead to increased uncertainty around the schedule and status of HS2 works in these areas and we are sympathetic to the prolonged impact on some local communities in the areas where we have rephased work. HS2 Ltd will continue to focus its community engagement to address any uncertainty and ensure that affected communities and residents are kept informed and involved.
The Independent Construction Commissioner and Residents' Commissioner will continue to report regularly on the delivery of HS2 works, including on the impact of delays and uncertainty, and provide assurance that HS2 is still being delivered in a considerate, efficient and responsible way.
The HS2 Helpdesk has now recorded 204,918 enquiries since its launch in 2018. Of the overall enquiries, 5,469 have been complaints, of which 100% of urgent construction enquiries and complaints have been responded to within 2 working days between April 2022 and February 2023. HS2 Ltd received 1,032 complaints between April 2022 and February 2023. This compares with 1,515 for the same period in 2021 to 2022, a decrease of 32%.
The volume of anti-HS2 protestor activity has decreased significantly since September 2022 when the High Court granted HS2 Ltd an injunction prohibiting trespass on, and obstruction of access to, land acquired. There are currently no protestor sites that directly threaten safety, the supply chain or the delivery of HS2. HS2 Ltd is currently seeking an extension and renewal of the injunction.
To date, illegal protest has cost the project an estimated £38 million in direct costs and around £113 million in consequential costs such as delays.
HS2's community and business funds, the Community and Environment Fund and the Business and Local Economy Fund, are helping to leave a positive legacy in areas affected by construction near the new railway. Over £15 million has so far been granted to 268 projects from Crewe to London, helping to attract over £65 million in additional match funding.
Land and property  
We continue to acquire land between the West Midlands and Crewe to meet the 5-year limit set by Parliament for Phase 2a.
We continue to protect the route from the West Midlands to Manchester from alternative development by means of safeguarding directions. We also maintain current safeguarding and property schemes across the Eastern Leg and committed in the Integrated Rail Plan that this will remain in place until final decisions on routing HS2 services to Leeds are made.
We are publishing research into attitudes to a variation to the Need to Sell non-statutory scheme alongside this report. We have concluded that pursuing the variation further is not justified, as any potential improvements it offers to the existing scheme appear marginal.
Programme governance and controls  
Following a comprehensive search, on 9 February 2023, the Secretary of State for Transport announced the appointment of Sir Jonathan Thompson as the new Chair of HS2 Ltd. He will be supported by Elaine Holt, whom the Secretary of State has asked to take on the role of Deputy Chair and reappointed for a further term on the HS2 Ltd Board, alongside Dame Judith Hackitt and Stephen Hughes.
These appointments are critical to ensuring the HS2 Ltd Board has the right capability to oversee the delivery of this large and complex project and ensure benefits are fully realised.
Forward look  
On Phase One, as we enter peak construction there will be more earth moved, more concrete poured and more visible progress of construction above ground.
HS2 Ltd has appointed a managing director for the rail systems alliance, the team that will be responsible for delivering systems packages including track installation, overhead catenary and high-voltage power in a collaborative and integrated model.
In the coming months, HS2 Ltd will continue to develop its internal processes and capabilities, including governance arrangements, to manage the integration risk between the 14 different systems suppliers in advance of appointing contractors.
On the Phase 2b Western Leg, ongoing design development work has enabled HS2 Ltd to identify further scheme changes that may be brought forward in relation to highway, environmental mitigation and utility works. Some of these changes will be proposed in a second additional provision (AP2), focusing on the northern part of the route between Crewe and Manchester.
The Greater Manchester Combined Authority (GMCA) trailblazer deeper devolution deal, in addition to highlighting the benefits of HS2 and Northern Powerhouse Rail for Greater Manchester, confirmed the GMCA's commitment to engage meaningfully on a locally led funding strategy for scope in the High Speed Rail (Crewe to Manchester) Bill. This is subject to a local funding contribution, with the expectation of significant progress by the end of 2023. I welcome this commitment and look forward to progress being made on these issues.
I will continue to engage closely with Parliament and provide an update in the next publication of this report.
Financial annex [1]
Forecast costs by phase (2019 prices)
| Phase | Target cost (£ billion) [2] | Total estimated costs range (£ billion) [3] |
| --- | --- | --- |
| Phase One | 40.3 | 35 to 45 |
| Phase 2a | To be determined | 5 to 7 |
| Phase 2b Western Leg | To be determined | 13 to 19[4] |
| HS2 East (West to East Midlands) [5] | To be determined | To be determined |
Notes for table:
[1] The numbers set out in the tables have been rounded to aid legibility. Due to this, they do not always tally.
[2] In line with the approach for phase one, target costs for Phases 2a and 2b Western Leg will be agreed once the respective phases receive notice to proceed.
[3] Rounded to the nearest billion.
[4] Removal of the Golborne Link from the scope of the Phase 2b Western Leg Bill scheme reduces the overall estimated cost range of the Phase 2b Western Leg to £13 billion to £19 billion.
[5] The government confirmed in the Integrated Rail Plan (IRP) that a high-speed line between the West and East Midlands (known as HS2 East) will be taken forward, with HS2 trains continuing to Nottingham and to Chesterfield/Sheffield (via Derby) on the upgraded conventional rail network.
Historic and forecast expenditure (2019 prices, including land and property)
| Phase | Overall spend to date (£ billion) | 2022 to 2023 budget (£ billion) | 2022 to 2023 forecast (£ billion) | Variance (£ billion) |
| --- | --- | --- | --- | --- |
| Phase One [6] | 22.5 | 5 | 5.5 | 0.5 [7] |
| Phase 2a | 0.9 | 0.3 | 0.2 | -0.1 |
| Phase 2b Western leg | 0.7 | 0.3 | 0.1 | -0.1 |
| HS2 East (West to East Midlands) and East Midlands to Leeds HS2 Eastern Leg (West Midlands to Leeds) | 0.7 [8] | 0.1 | 0.0 | -0.1 |
| Total | 24.7 | 5.7 | 5.8 | 0.1 |
Notes for table:
[6] Spend to date includes a £1 billion liability (provision) representing DfT's obligation to purchase land and property.
[7] The total variance of £0.5 billion on Phase One is due primarily to additional design costs and timing variations within the main works civils contracts (MWCC) and additional costs across stations.
[8] The government is proceeding with HS2 East (the new high-speed line between the West and East Midlands) (HS2 East) and is providing £100 million to look at the most effective way to run HS2 trains to Leeds, including understanding the most optimal solution for Leeds Station capacity and starting work on the new West Yorkshire Mass Transit System. As at the end of August 2022, £0.65 billion had been spent developing the HS2 Eastern Leg to Leeds, including workforce costs. A substantial proportion of this has been spent on HS2 East (the West to East Midlands section of the HS2 Eastern Leg), which is proceeding as confirmed in the IRP. £0.15 billion has been spent on land and property along the full HS2 Eastern Leg to Leeds and, again, a substantial proportion of that land and property spend is along the section confirmed in the IRP between the West and East Midlands. Any land or property not ultimately required for the railway will be resold, enabling the government to recover costs.
Evolution of Phase One HS2 Ltd contingency (2019 prices) drawdown over last 5 Parliamentary reports
| | | | | | | |
| --- | --- | --- | --- | --- | --- | --- |
| | Oct 2020 report (£ billion) | Mar 2021 report (£ billion) | Oct 2021 report (£ billion) | Mar 2022 report (£ billion) | Oct 2022 report (£ billion) | May 2023 report (rounded to billions) |
| Total HS2 Ltd contingency drawdown and % used | 0.3 (5%) | 0.4 (7%) | 0.8 (14%) | 1.3 (23%) | 1.5 (28%) | 1.83 (33%) |
| Total HS2 Ltd contingency remaining | 5.3 (95%) | 5.2 (93%) | 4.8 (86%) | 4.3 (77%) | 4.0 (72%) | 3.7 (67%) |
Evolution of Phase One government-retained contingency (2019 prices) drawdown over last 5 Parliamentary reports
| | | | | | | |
| --- | --- | --- | --- | --- | --- | --- |
| | Oct 2020 Report (£ billion) | Mar 2021 Report (£ billion) | Oct 2021 Report (£ billion) | Mar 2022 Report (£ billion) | Oct 2022 Report (£ billion) | May 2023 Report (£ billion) |
| Total government-retained contingency drawdown and % used | 0 (0%) | 0 (0%) | 0 (0%) | 0 (0%) | 0 (0%) | 0 (0%) [9] |
| Total government-retained contingency remaining | 4.3 (100%) | 4.3 (100%) | 4.3 (100%) | 4.3 (100%) | 4.3 (100%) | 4.3 (100%) |
Notes for table:
[9] As highlighted in the October 2021 report, £0.015 billion has been allocated to enable Old Oak Common to increase the number of trains it serves before opening services to Euston Station from 3 to 6 trains per hour but has not yet been drawn down from government-retained contingency.
Published 19 June 2023