Home Secretary's speech on the launch of UN Women
This speech was given by Theresa May to the Royal Society of Arts on 16 May 2011. This version is as written, not as delivered.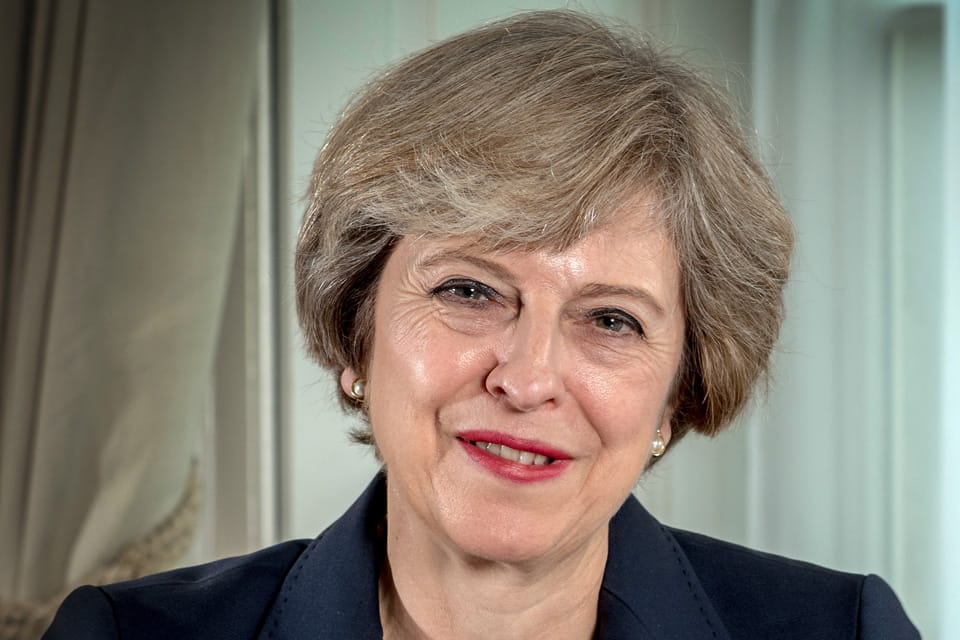 I'm delighted that so many of you are able to be here today to celebrate the launch of UN Women.
I think it's appropriate that we are at the Royal Society of Arts - an organisation with a long history of supporting women's rights. Indeed, in 1872 the Society launched a campaign to improve girls' education, so that poor girls would not be denied the opportunities afforded to more fortunate boys.
Nearly 150 years later, many countries around the world have had women leaders - including of course the UK and Chile - where our distinguished guest, Michelle Bachelet, was the first woman to be elected President.
So it is clear that many countries have come an awfully long way.
But it is equally clear that many other countries still have an awfully long way to go.
Remaining challenges
Women still face the greatest share of the world's development challenges.
Almost two thirds of those who cannot read or write are women.
Less than 40 per cent of those in paid employment are women; women are paid less; and they have less secure jobs than men.
And in conflict zones, and even more disturbingly, often in their own homes, many women are still subjected to systematic violence.
What the RSA realised in the 19th century is equally true today - improving the lives of women and girls is right economically, it's right socially, and it's right morally.
In development, there are few better options than investing in women.
In the Ivory Coast, for example, an increase of just $10 in women's income achieves the same nutritional and health outcomes for children as an increase of $110 in men's income.
That is because women spend resources in ways that benefit future generations.
And better educated girls and women earn more and have healthier children.
Providing girls with an extra year of schooling can increase their wages by 10-20 per cent.
And in Africa, children of mothers who have received 5 years of primary education are 40% more likely to live beyond the age of 5.
Creation of UN Women
So that is why the UK has put girls and women at the centre of our development efforts.
It's why we have been such strong advocates of concerted international action to support women.
And it's why we have been such vocal supporters of UN Women.
We worked hard to help establish the agency and I want us to continue to work closely with UN women.
I see Michelle's visit as a good opportunity to discuss how exactly we can work together to improve the lives of women and girls in this country and around the world.
I also see it as an opportunity to consider how best we can engage with the many voluntary organisations and charities that do such tremendous work for women and who I know have lobbied hard for the creation of UN Women.
UK and UN women's priorities
It's heartening that UN Women's priorities closely mirror our own domestic policy agenda and our priorities in international development. They include economic empowerment, political participation and preventing violence against women and girls.
In the UK we have a comprehensive programme to address each of these areas.
On the economic side, just this morning I launched a consultation on modern workplaces.
This includes plans to increase the right to request flexible working to all - helping to shift behaviour away from the traditional nine to five model of work that can act as a barrier to so many people and that often doesn't make sense for many modern businesses.
The consultation also includes plans for a new system of flexible parental leave, which will allow parents to make the right choices for their family. And it will help end the state-endorsed stereotype of women doing the caring and men earning the money when a couple start a family.
So if fathers want to take more of a role, they can. If mothers want to return to work earlier, they can. If parents want some time at home together at the birth of their child they can. What matters is that they will have a choice.
On the political side, the UK has made great strides. We now have more women MPs than ever before. We have more women black and ethnic minority MPs than ever before. And we have the first Muslim woman to serve in the Cabinet.
I know from the work I did to increase the number of women candidates, that we can achieve change without resorting to quotas or positive discrimination.
But even though we now have the most diverse parliament in our history, it is clear that Britain still has a long way to go.
Finally, tackling Violence Against Women and Girls is a key priority for me and for this government.
That's why in March we published an Action Plan on tackling Violence Against Women and Girls.
It's why we have provided over £28 million of stable Home Office funding until 2015 for local specialist services.
It's why we have provided £900,000 until 2015 to support national helplines.
And it's why we have implemented legislation for multi-agency Domestic Homicide Reviews after every domestic murder.
I know my ministerial colleague at the Home Office, Lynne Featherstone, will be engaging closely with UN Women in her role as overseas champion for tackling violence against women and girls.
Conclusion
The mandate of UN Women gives it the authority to make a real difference. And it gives UN Women a real chance to hold the international system to account.
But most of all, it was crucial that UN Women had a strong leader, with the vision to make sure it has a real impact. Michelle will be that leader.
I share Michelle's vision for the agency.
We want to see UN Women getting things done on the ground, with a clear focus on delivery of the Millennium Development Goals.
It also has a key role to play in advocacy and in ensuring the UN system delivers a more effective gender response.
That is why we have provided transitional funding to support Michelle and her team as they get started on this important agenda.
We look forward to funding UN Women's strategic plan once it has been adopted by the Executive Board in the coming weeks.
As a government, we will support organisations that can deliver results and make a real impact on people's lives.
UN Women can be that type of organisation.
Thank you.
Published 16 May 2011