Speech
Home Secretary's speech on new equality reporting scheme for businesses
This speech was given by Home Secretary, Theresa May, on Wednesday 14 September 2011. This version is as written, not as spoken.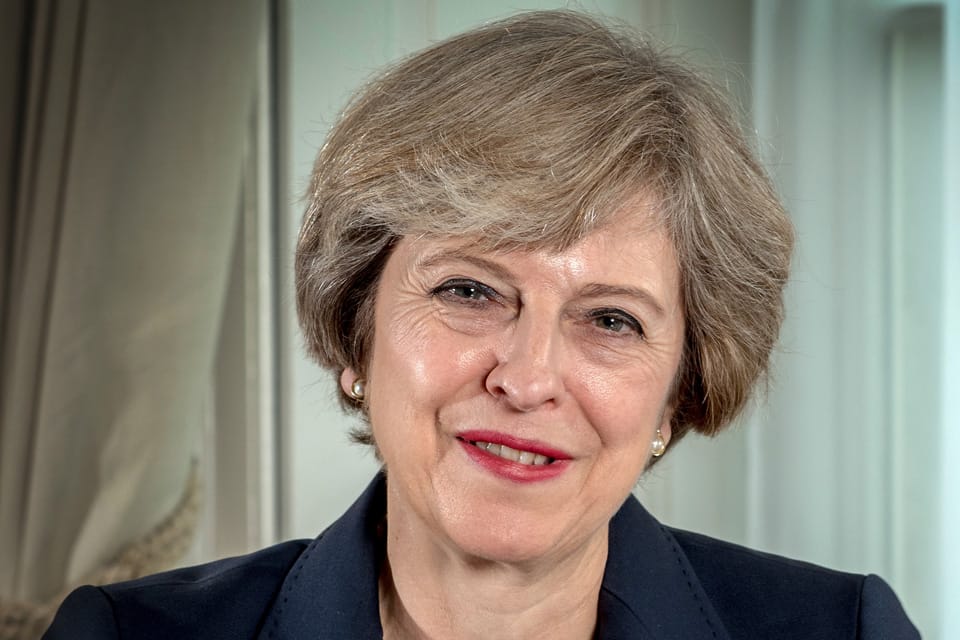 I am delighted to be here today to launch an initiative that is both important and close to my heart - it's called Think, Act, Report.
The aim of Think, Act, Report is to improve transparency on pay and wider workplace equality issues to help drive change, including closing down the gender pay gap.
The Challenge
Over recent years, women have made great strides in the workplace.
We are now seeing women reaching the very highest levels of some of our very best organisations.
But there is much still to do.
Decades after the Equal Pay Act, the full-time gender pay gap remains at over 10 per cent and the gap for all men and women remains nearly 20 per cent.
Despite the success of a few prominent women, there is still continuing under-representation in positions of power and leadership - only one in eight FTSE 100 directors are women and only one in five MPs are women.
I - and the rest of the government - are committed to breaking down the barriers women face in the workplace.
That's because promoting equality of opportunity and equal treatment isn't just the right thing to do - it's also crucial to promoting growth.
Better use of women's skills could be worth fifteen to twenty three billion pounds to our economy each year.
And if women were setting up new businesses at the same rate as men we would have 150,000 more companies in the UK.
We can no longer afford to keep missing out on the economic benefits that greater gender equality could bring.
The question for government is how to help achieve this aim.
I believe real and lasting change will not happen through Government dictating how businesses should be run, by passing a new law or by preaching to business. Change will only come when businesses themselves realise the benefits.
That's why I am so delighted that some of our most successful and forward thinking companies are here with me today to launch our new Voluntary Gender Equality Reporting framework which we are calling Think, Act, Report.
Think, Act, Report is a groundbreaking voluntary approach to improving transparency on pay and wider workplace equality issues.
I believe it will go a long way to advancing the position of women in business.
The Solution - A Voluntary Business Led Initiative
I said that Think, Act, Report is "our" new framework, but really this is "your" new framework.
We worked extremely closely with the CBI, the British Chamber of Commerce and others in drawing up the new framework.
So business leaders have been integral in designing this new framework. And already some of the leading companies in their fields have signed up.
Companies like our hosts, the leading law firm Eversheds, Tesco, BT, National Grid and Enterprise Rent-A-Car are leading the way.
And I'm delighted to announce that our first small business has signed up as well - Sustainable Development Capital. This goes to show that it's not just the biggest firms who want to be a part of Think, Act, Report.
So this is a genuinely business led initiative. And the reason all these top firms are leading the way is that they know it makes good business sense to do so.
They know they need to attract, retain and promote the best talent - both male and female.
They know women can bring fresh perspectives, new ideas and experience.
And they know that a company that better reflects its customers is better able to understand their needs.
So this is not equality for equalities' sake - this is about making your business better.
Details of the Framework
So what does participation in Think, Act, Report entail?
It involves following a simple step-by-step framework.
All of you should have been given a pack setting out how to do this, including guidance produced by ACAS.
First you should identify any issues around gender equality in your workforce or pay structures. Then you should take action to address those issues. And finally you should report publicly on progress. So: Think, Act and Report. 
The reporting part of our approach is not an add-on - it's vital to driving change.
Reporting transparently lets everyone see what you are doing. It shows staff and potential employees what is happening in their firm, it lets suppliers know what is expected of them, and it lets customers decide where they want to take their business.
Importantly, it also shines a light on those who are not making progress at the same rate and, of course, it shows up those who have not taken up the challenge of Thinking, Acting and Reporting.
Conclusion
I hope that all of you here will take up the challenge.
All you need to do is to follow the instructions in your delegate pack.
We're asking you to volunteer to lead the way, in an approach with transparency at its heart, that will help make your workplace a better place for women.
The prize for women is of course very great. But the prize for you, in business, is also great - making your business a more attractive place to work; bringing in the best talent; showing your customers your commitment to doing the right thing; and being seen as leaders in your field.
Surely, that is a prize worth having.
Thank you.
Published 14 September 2011