Home Builders Federation 'one year on' conference
Transcript of the speech as delivered. Britain is a growing society. The number of households is set to keep on rising in the years to come…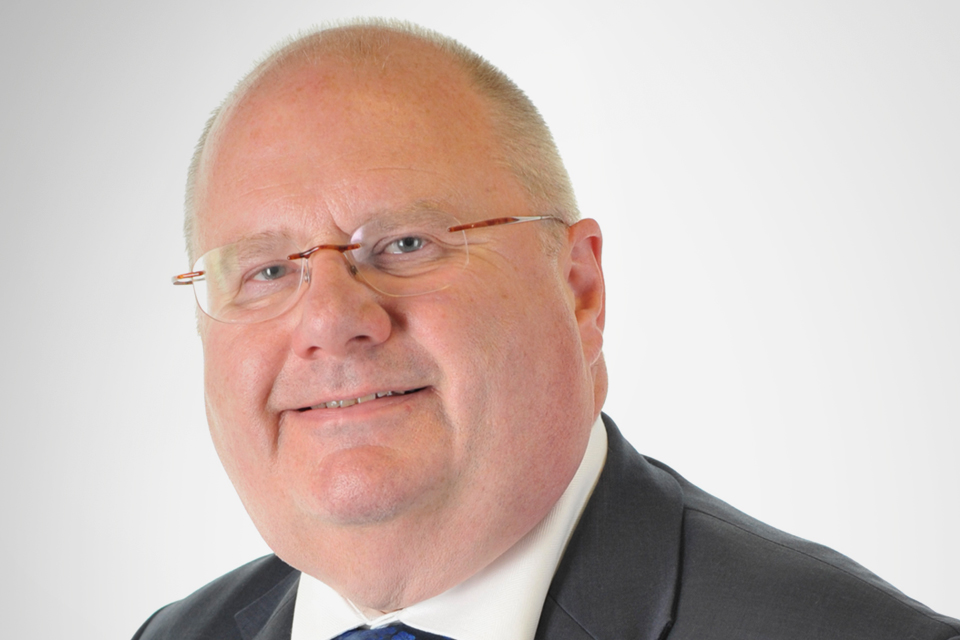 ---
Transcript of the speech as delivered.
Britain is a growing society.
The number of households is set to keep on rising in the years to come.
The average age of first-time buyers is already creeping steadily upwards.
The number of people under 30 buying without parental help has fallen 90 per cent since 2006.
Though young people's desire to own is as strong as ever.
And as the Budget made clear, housing has a vital role in driving up economic growth.
So let me be entirely explicit. Britain needs more homes.
A year ago, some had their doubts.
I said we would abolish housing targets.
They asked - how would we guarantee that the homes we need nationally would get built?
But in 2009, despite housing targets, the rate of housebuilding hit its lowest point in peacetime in over 80 years.
To put that in perspective:
In 1926, year of the General Strike, the country built more homes.
In 1947, with rationing, fuel shortages and a run on the pound, the country built more homes.
And in 1979, when the rubbish was piling up in the street, the country still built more homes.
So, I have no qualms about cutting away red tape if it isn't doing its job.
Housing is the most market-oriented of all my Department's responsibilities.
Policy should go with the grain of the market. Not against it.
Hence, in those first few months, we also said goodbye to centrally-set density targets.
And farewell to home information packs.
Deregulating is the first thing we sought to do.
But - it is by no means the last.
And over these months we have worked closely with you - building on the work begun in opposition - fine-tuning our approach - thinking about the barriers to growth, and how we can remove them.
Localism for growth
At heart, we're seeking to change the mindset about development.
There's a common misconception. That localism is the enemy of growth.
But quite the opposite is true.
A high-handed approach to development is a recipe for unhappiness.
Look at the level of anger and resistance to Regional Spatial Strategies.
Look at the results. "Take it or leave it" doesn't build any houses.
And localism isn't just a transfer of power. It's also a transfer of responsibility and a transfer of the consequences for indecision.
Some local decision-makers saw national targets as an excuse to wash their hands. And avoid difficult local debates.
The result: in too many places, planning decisions are made by appeal.
That's just not healthy.
By contrast, giving people choice, a chance to influence proposals at an early stage, a way to put forward their own ideas:
All make it easier to have that proper debate.
And as clever developers have found, to reach consensus early on.
And to put an end to planning decisions based on cowardice and indecision, leading to costly and rancorous appeals.
That's why neighbourhood planning isn't a bar to development, but one of the measures to unlock it.
That's why we'll continue to challenge and support you to work with communities to get the right standards of design. Because when people are happy about the look and feel of new development they are more likely to say yes.
And it's why the duty we are introducing on developers, to consult with local communities before making an application for large-scale projects, is nothing to be afraid of.
The best do this already.
They know that in the long term their best interests are served by spending more time with the locals, than with the lawyers.
But we aren't simply creating the opportunities for debate and discussion.
We are putting the right incentives in place to ensure that those places which choose to grow are recognised and supported.
The New Homes Bonus will bring roughly £9,000 for an average Band D property, over six years, for each additional home built.
Cash the council can reinvest in local priorities.
Meanwhile, our reforms to the Community Infrastructure Levy will mean the people closest to new development get extra support to adapt to change.
And a direct say in what they want to see happen. Whether it's refurbishing the community hall. Or resurfacing the roads.
So if you live round the corner from the new estate, you don't just feel the cost. You see the benefits.
Together, the New Home Bonus and the Levy represent reasons for local people to say "yes" to development.
They show localism firmly set on the side of growth.
Making planning work better
At the same time, we're making wider changes to make the planning system better at doing the job it's designed to: That is, to bring forward the development the country needs, in the right place, at the right time, and to the right standards.
Not to frustrate and delay.
We're aiming to condense over a hundred pieces of separate planning policy, guidance, and circulars into a single, clear, easy to understand document.
A new national planning policy framework was one of the first things we got started working on when we first came into office.
At its heart will be a presumption in favour of sustainable development.
It's a change in the default expectation.
If a proposal meets the right measures of sustainability, including environmental standards - it should go ahead.
We're calling on councils to be realistic in the way they use the planning system.
It's fair for councils to ask developers to agree a contribution to the area where they're planning to build, so that their development is sustainable.
Perhaps providing a new park or playground.
But what looked like a reasonable request three or four years ago may no longer look quite so reasonable today.
Especially if it stops necessary development happening altogether.
Councils should not of course compromise on the essentials necessary to make a development acceptable to local communities.
But I am calling on them to review agreements to get development moving again, and quickly.
As the Housing Minister Grant Shapps made clear this morning, other public bodies have a role to play in making building possible too.
Opening up their surplus land for development.
The six sites announced by the Homes and Communities Agency today should be the first of many.
And we're cutting out unnecessary red tape.
Streamlining planning applications and consents regimes.
Removing bureaucracy to speed up the system.
And beginning a consultation on reform of use class orders.
To get rid of a bar on turning old commercial buildings into new residential properties.
If communities want to see unoccupied eyesores become much-needed new homes, then the planning system shouldn't stand in the way.
Proportionate, priority-based regulation to ensure quality
This is in line with our commitment to creating a more proportionate, more targeted approach to regulation.
We nailed our colours to the mast at the Comprehensive Spending Review - committing to deliver an overall reduction in the cost of regulation that you face by 2015.
We took immediate action.
Dropped proposed standards for publicly funded housing.
Binned additional requirements on homes built on public land.
And asked you to send in your suggestions for unnecessary requirements or bureaucracy that we could get rid of.
We've listened carefully, and the Housing Minister will be responding shortly.
And where it's right and necessary to regulate, we want to do so in a way that's proportionate and effective.
Take zero carbon standards.
The proposals that were on the table when we came in would have made builders responsible for the appliances used by people living in the homes they built.
Hairdryers. Plasma TVs. Xboxes.
That's not your responsibility. It's theirs.
We are asking you only to take responsibility for the things you do and should control - the energy efficiency measures, the heating and hot water systems, the building services.
And we are giving you flexibility on how you do it.
In other words - we're cutting costs, but not our commitment to the environment.
Now it's up to you to match our flexibility by being inventive and innovative. Making new homes greener than ever.
Mortgage availability and first time buyers
We also recognise that a tight mortgage market is a major barrier to housing growth now.
That's why we've been working closely with the developers, regulators and lenders to get the conditions in the mortgage market right.
And it's why the Budget gave a commitment to support first-time buyers, who are the lifeblood of the housing market.
I well remember buying my first home. The sense of ownership, pride and independence.
I want more young families to be able to experience that.
Not the frustration of being stuck in cramped, unsuitable accommodation.
Nor having to rely on the bank of mum and dad for a deposit.
That is if mum and dad are lucky enough to be able to afford it.
So, we're introducing a new form of support that will help first-time buyers get a foot on the ladder.
A 20 per cent equity loan, co-funded by government and developers.
Putting ownership in the grasp of 10,000 first-time buyers over the next two years.
The industry asked for this before the Budget - you got it.
The Budget also set out two measures which will reduce the industry's reliance on mortgage finance.
You asked a reform of stamp duty land tax rules on bulk purchases of residential property.
In the past, an investor buying 10 flats worth £200,000 each would have paid stamp duty on the total - some £100,000.
In the future they'll pay stamp duty on the average price of the properties - only £20,000.
The Budget also committed to removing barriers to investment in Real Estate Investment Trusts. Another means of attracting much needed equity investment. The investment you need to have the confidence to build.
Challenge
So the next step is simple.
Just think why you're here and why you got involved in the first place.
Making homes that last a lifetime.
Places you're so proud of you want to take your friends and families to see them.
Now we're asking you to work in a slightly different way from recent years.
Relying not on the wiliness of your lawyers, but on the strength of your relationships with local communities.
Don't worry too much. Your planning silk won't need to get a paper round.
Though they might have to wait a few more weeks for the Tuscan holiday and a little longer before buying that Maserati.
But at heart your job is the same as it ever was.
Building not just houses, but places people are proud to call home.
Turning great ideas on paper into bricks and mortar.
Into neighbourhoods where people are happy to raise their children.
And into homes that people leave in the morning ready to meet the day, and that they are glad to come home to at night.
It's an awesome responsibility. I know you are up to the challenge.
Published 31 March 2011