Authored article
HM Courts and Tribunals Service
The Justice Secretary Michael Gove has today written to the Justice Select Committee chair about an issue with a faulty court form and errors with warrant processing.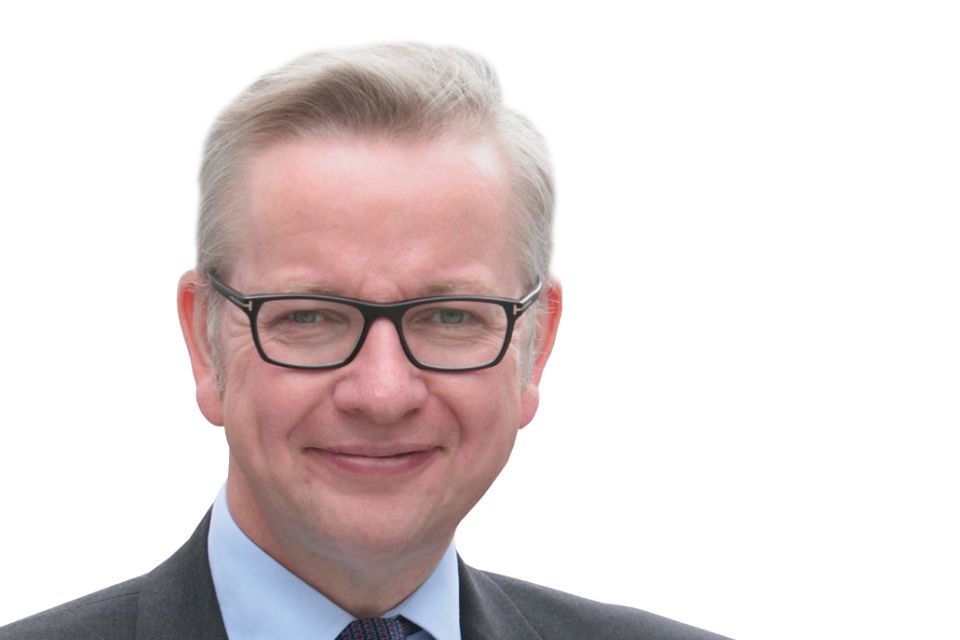 I am writing to you as Chair of the Justice Select Committee to inform you of two issues: one relating to Form E1 and the other relating to community penalty breach warrant processing errors. We will formally update the Houses via Written Ministerial Statement at the earliest opportunity.
As a result of further extensive investigations to establish the cause of the Form E error, my officials have alerted me to a further calculator problem in a past version of another form, Form E1.
Form E1 is the form that parties must use to disclose financial information in certain kinds of financial proceedings, including proceedings for financial provision for children that fall outside the statutory maintenance scheme. Form E1 is used in a much smaller number of proceedings than Form E.
This fault meant that the automatic calculator in the form calculated the wrong total for an individual's net assets by failing to deduct certain liabilities.
The investigation found the faulty formula was present in the version of Form E1 that was available on the HMCTS Form Finder website between April 2011 and March 2012.
HMCTS has conducted a search on a set of 459 cases that have a record of a financial application or a reference to Form E1 having been filed during this period. Where Form E1s were found, they were checked to see if they were the HMCTS version containing the calculator error, and if so whether the error was present. 3 Form E1s have been identified as containing the calculation error.
Whilst we are confident that the trawl has captured the vast majority of cases that could have been affected by the error, anyone concerned about their case can write to us and their case will be checked. Following the Form E error coming to light, HMCTS established a dedicated email address which people could use if they were concerned about their own case: formE@hmcts.gsi.gov.uk. Those who wish to contact us about Form E1 should use this same email address.
Although the faulty form was used in these cases, it will not necessarily have had any effect on the ultimate outcome. Form E1 is only a part of the material used by the parties and the court and is used at an early stage, so the information is often disputed or superseded by further information introduced during proceedings.
I have instructed HMCTS to write to all parties in the 3 cases identified. The letter will express our sincere regret, set out what happened and explain that, although Form E1 is just one part of the evidence used in their case, there remains a possibility that the error affected the final outcome.
The letter will set out options available to people involved in these cases. They may wish to do nothing, if, for example, they know that the error was corrected during the proceedings or they do not wish to re-open their cases. If they think they have been affected by this error then they can apply to the court to vary or set aside their order. My officials consulted the President of the Family Division about the court rules and procedures that would apply to such applications or for any other proceedings that might be open to the parties. My officials are also consulting the President on the development of a specific form for such applications. We will provide a link to the new form in our letter to the parties, as well as guidance on how to complete the form.
I have instructed that no court fee will be charged for making this application, and this will also be made clear in the letter from HMCTS.
The current version of Form E1 has the correct calculator functionality and we will also consider the future of Form E1 as part of our broader court reforms.
With regard to community penalty breach warrants, on Tuesday 26th January, I was alerted to an error in the processing of an individual breach warrant by HMCTS.
A community penalty breach warrant is issued when an individual has failed to attend court to answer why they have not complied with the conditions of, for example, a community or suspended sentence. In some circumstances, individuals may be remanded in custody following a breach of their order.
The effect of a breach warrant not being processed properly can be that notification that a warrant has been issued to arrest an individual is either sent late to the arresting authority or not sent at all.
Following this individual case, HMCTS immediately began an urgent investigation into whether this was an isolated incident or more widespread. Initial local checks into all 725 'live' breach warrants in the Greater Manchester area discovered that a further 51 breach warrants had been processed incorrectly. Those errors were due to processes being disapplied or ignored by specific members of HMCTS staff in the Greater Manchester area. Immediate steps have been taken to ensure that proper procedures are now being followed in Greater Manchester and action has been taken against all members of staff identified as responsible for these errors. All of the 52 warrants have since been processed correctly and have either been actioned or are in the process of being actioned by the enforcing authority.
Given the potentially serious repercussions of breach warrants not being properly processed, HMCTS then instigated detailed and thorough investigations across the whole of England and Wales to see if the problems in Greater Manchester had also occurred elsewhere. A total of 4,054 live warrants (including those in Greater Manchester) have been checked in 200 issuing courts across the country – including every warrant issued over the last month. Those checks have identified a further 69 errors nationally, including 47 in the London region.
Investigations are now examining the reasons for error in all 69 cases outside of Greater Manchester, and are particularly focused on why a disproportionate number appear to have occurred in London.
Early findings have already made clear that the majority of the errors in London were due to a change in process and personnel that had been addressed by the end of January 2016.
Immediate detailed assurance is being carried out of local processes to ensure that all community penalty breach warrants are sent to the appropriate enforcement authority, and an in-depth audit is being carried out in London and Greater Manchester to assure their processes independently. The relevant standard operating procedures are being strengthened as a matter of urgency, and best practice that has been identified through the investigations undertaken will be shared and implemented across the country. Appropriate action will be taken in respect of all staff members who have made errors, consistent with the approach taken in Greater Manchester.
HMCTS will report to me as soon as possible on the reasons for each individual error across the country and will also recommend whether more action should be taken to the steps outlined above in order to eliminate the possibility of further errors occurring in future.
These mistakes are deeply regrettable and I sincerely apologise to anyone who may have been affected.
Published 19 February 2016