Speech
HM Ambassador, Duncan Norman, presents his credentials
It was a huge honour to call on President Nishani and to present to him my letter of credentials from Her Majesty Queen Elizabeth II.
It was a huge honour to call on President Nishani this morning and to present to him my letter of credentials from Her Majesty Queen Elizabeth II. I am the latest in a long line of British representatives in Albania. Our first representative, Sir Henry Eyres, presented his credentials in January 1922.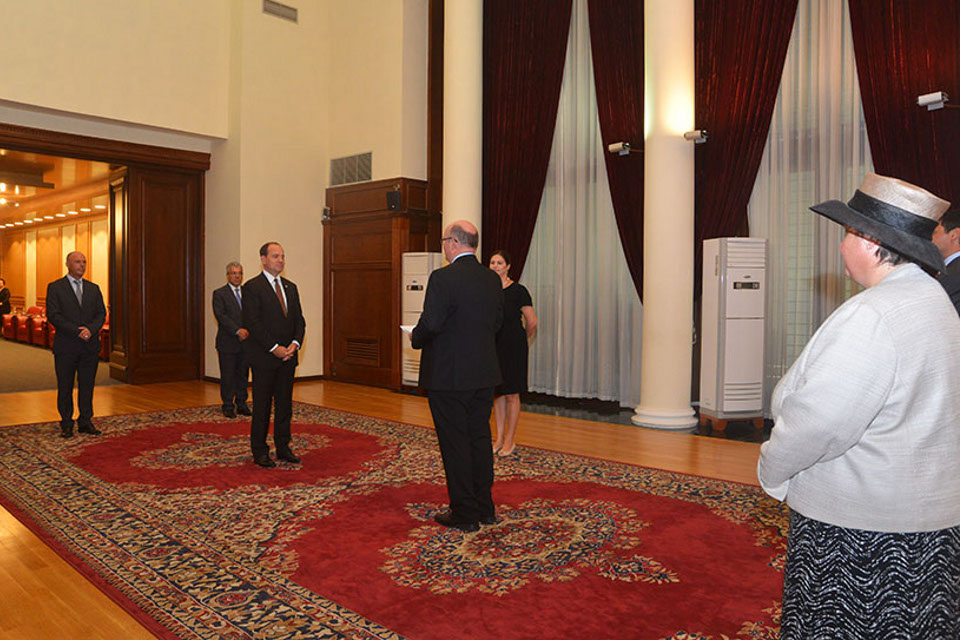 Almost a century later the relationship between our countries remains as strong as ever. We work closely together in NATO and in October about 1500 Royal Marines will arrive in Albania for a major training exercise with the Albanian military. We also have good commercial links with a number of internationally known British companies present in Albania and an increasing number of British goods available in the market. We are proud of our work helping the Albanian government reform the education, justice and prison sectors through a number of UK supported projects.
I am also looking forward to working with the government in the fight against extremism. This is an issue which unfortunately affects many countries in the world but also one where Albania has a particularly good story to tell. I have been impressed by the high level of religious tolerance which exists here.
Perhaps the biggest challenge on which our two countries need to work together is the fight against organised crime. Unfortunately the UK is affected by Albanian organised crime groups across a range of areas including the drugs trade, illegal migration, human trafficking and tobacco smuggling. We have received good support from the Albanian government to help tackle these problems but we need to do more together. That will be the focus of my early discussions with the government here and the focus of much of my work during the next three to four years.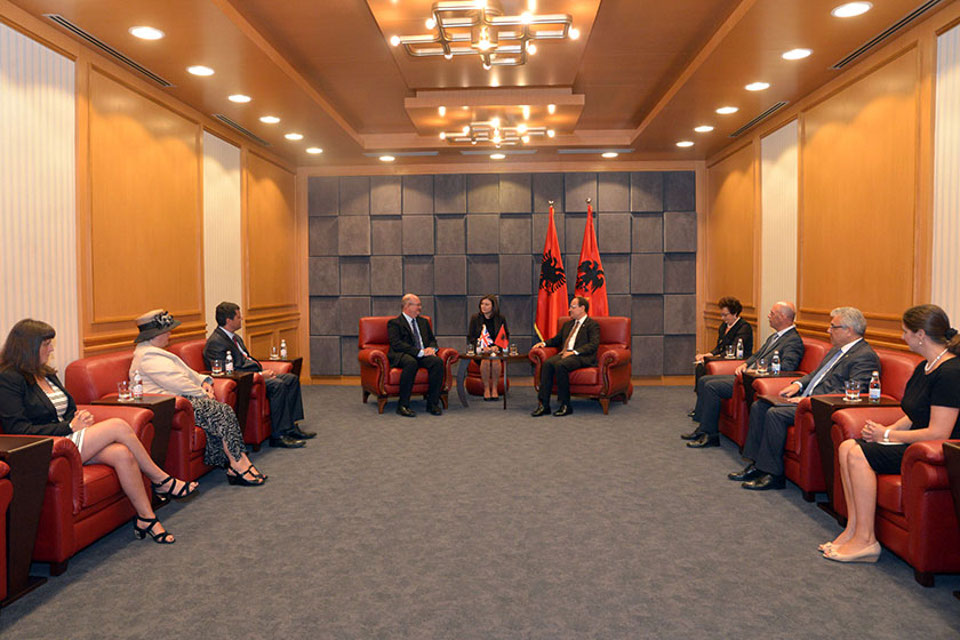 I am sure that many of you would like to know more about the decision in June's referendum by the British public to leave the EU. Our Prime Minister, Theresa May, has made clear that "Brexit" means "Brexit" but also that we will make a success of it. We should remember that the UK is leaving the EU, we are not leaving Europe and we will remain strong and reliable partners to countries across Europe including Albania.
I would like to talk a little about why I am proud to be the British Ambassador to Albania. The UK is a great country. We have the 5th largest economy in the World. We are one of just five countries with a permanent seat on the UN Security Council. We are the only major country to commit to giving 0.7% of our GNI in international development assistance. We have a rich cultural history and some of the greatest universities in the World. During the past 30 years almost 200 Albanians have studied PHDs in the UK as part of our prestigious Chevening Scholarship Programme, many of these scholars have returned to Albania to play important roles.
I first worked on Albania in 1993 and I have kept an interest in Albania's development ever since. I am delighted at the progress Albania has made. It is a very beautiful country with friendly, hospitable people which has overcome incredibly hardship to become the modern, vibrant nation that it is today. I am delighted to be here and honoured to be able to play a part in further developing the strong relationship that exists between our two countries.
Published 1 September 2016