Speech
British High Commissioner to South Africa's speech at Africa Renaissance 2016
The UK contributes to enhancement of learning across Africa through educational exchange opportunities in the UK.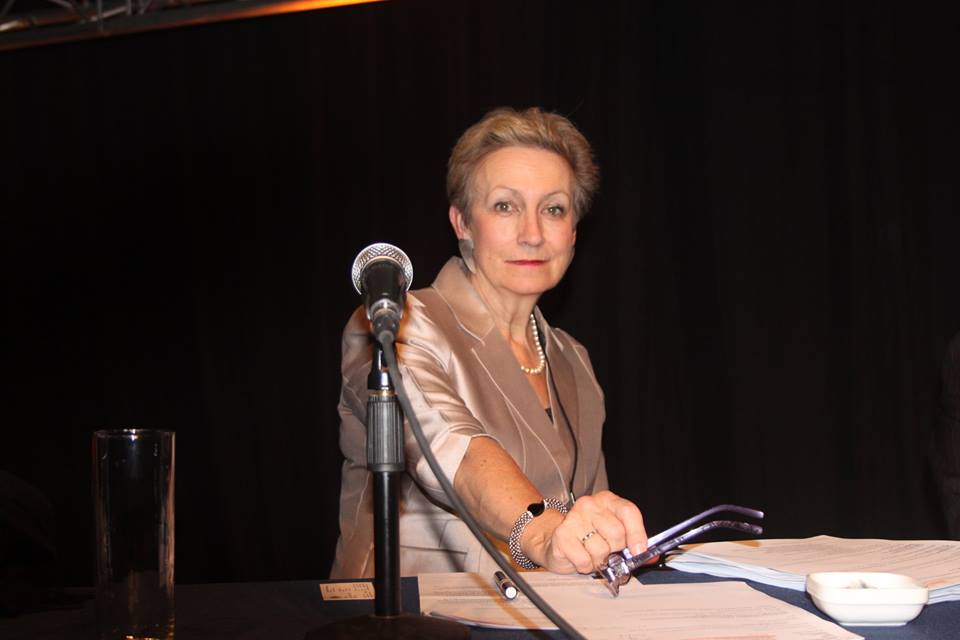 My thanks to Proffesser Sihawu Ngubane and the African Renaissance Organising Committee for welcoming me here today. I am delighted to have the opportunity to speak to such a distinguished audience of ministers, international education leaders and experts as well as diplomatic colleagues. And I am gratified to be asked to speak on such an important theme, which is very close to my heart.
I am a firm believer that education is an essential component of the open, empowered world that we all aspire to. The global connections that exist around education are a major force for good, for innovation, for knowledge and for partnership.
Earlier this month, in Cape Town, 800 leaders from around the world attended Going Global - the world's largest highest education conference. In his opening remarks, Sir Ciarán Devane, the Chief Executive of the British Council who organised the event, said "I believe this century will be an African century. That's because Africa has one very big thing on her side: potential. No one nation, or even one continent, can hope to adequately address all the big issues facing people. And because challenges are connected, solutions must be connected".
The United Kingdom wants to contribute to that enhancement of learning across Africa. We take great pleasure – and pride – in welcoming students from all over Africa to our country to study. Our scholarships have provided life-changing chances for thousands across the globe and here in South Africa. And we work hard to make sure they enjoy their time in the UK as well as learn from it, both in academic terms and in their personal growth. Chevening, our flagship scholarship scheme offers opportunities for fully-funded postgraduate study in UK universities. It was established in 1983, so is now in its 33rd year, and has developed into a prestigious international scholarship and fellowship scheme with an influential global alumni network, including Presidents, business leaders and academic pioneers. It provides a unique opportunity for future leaders, influencers, and decision-makers from all over the world to develop professionally and academically, network extensively, experience UK culture, and build lasting positive relationships with the UK.
Scholarship places tripled in the 2015/2016 academic year to more than 1,500 opportunities globally. In South Africa that number grew to over 40 places. To date almost 700 South Africans have been through our Chevening programme and are now contributing to South Africa's development in different spheres, including Lesetja Kganyago, the South Africa Reserve Bank Governor.
We have welcomed South African scholars from a wide range of disciplines and backgrounds. Common subject areas for study include: economics and finance, human rights, law, management, international relations, good governance, media studies and journalism, development studies, public administration, environmental studies, computer and information technology, engineering, energy related fields, and political science. Chevening Scholars have to commit to return to South Africa after completing their studies in the UK. To date more than 680 individuals have been through the Chevening programme. And continue to contribute to South Africa's development in different spheres.
But we are always keen to expand our range of applicants across all fields – so if you want to apply, or know someone who might want to, then I urge you to look us up at chevening.org. The new round of applications for the academic year 2016/2017 will be opening soon, so get in there early - especially as there are likely to be up to 50 places for South Africa up for grabs this time round.
We are also want to expand the number of scholarships we are able to offer, so that we can support even more talented young people in South Africa in the future. Our principle means of achieving this is through working collaboratively with business, and we actively seek out organisations to partner with us in this endeavour. If this might apply to your business, please do get in touch with the High Commission and help us promote this useful opportunity amongst your constituencies.
Chevening is not the only Scholarship Programme we support. The UK is also part of the Commonwealth Scholarship and Fellowship Plan, an international programme under which member governments offer scholarships and fellowships to citizens of other Commonwealth countries. The Plan was established in 1959, and over 30,000 individuals have benefited - 25,000 of whom were directly funded by the UK government. Today the Commonwealth Scholarship Commission supports around 700 awards annually – with a focus on developing leadership potential and delivering a development impact in scholars' home countries - where they return and put their new skills and experience into practice once their studies are complete.
Awards to study in the UK are jointly funded by the UK Government and UK universities and in 2015 alone, 34 awards and 1 fellowship were awarded to South Africans. And just as we look forward to seeing more South African Commonwealth Scholars coming to the UK, we're delighted that (nine) Scholars from across the Commonwealth can likewise now come here to study at South Africa's finest universities.Applications for Commonwealth Scholarships 2016 are now open and will be so until 18th of November. More information can be found on the British Council website.
And there are also a range of smaller, but none the less prestigious UK funded scholarships, such as the Queen's Young Leaders Award, which was launched as part of Her Majesty's Diamond Jubilee in 2013. The Queen's Young Leaders Award recognizes and celebrates exceptional people aged 18-29 from across the Commonwealth, who are taking a lead in their communities and using their skills to transform lives. Winners of this prestigious Award receive a unique package of training, mentoring and networking, including a one-week residential programme in the UK, during which they collect their Award from Her Majesty the Queen. With the support they receive, Award winners are expected to continue and develop the amazing work they are already doing in their communities.
To date there have been five South African Queen's Young Leaders, all of whom have been women! This year, the two South African awardees are especially exceptional, working to train young people to start community-based projects, offering services including skills courses to help vulnerable young people find employment, supporting children with no access to extra-curricular activities including dance, football and drama and helping young people who are using drugs or alcohol turn their lives around. These are just a few examples of scholarships that the UK makes available every year – spend 20 minutes on the internet and you are sure to find many, many more!
And of course scholarship programmes are not the only way in which the UK helps support young, talented South Africans in their thirst for learning. The British Council is active in many areas of Higher Education co-operation, in particular here in KwaZuluNatal, where their International Skills Partnership is supporting a skills training programme for Engineering students – where they work hand in hand with industry to prepare students for their entry into the workplace – the development of maritime skills training, and the establishment of vocational training for students that want to excel in welding. These are a a few examples only of the excellent work the British Council undertakes with a range of partners across South Africa.
Over the years they, alongside other UK ministries and partners have supported a range of innovative projects and programmes to support education here in South Africa. From courses to provide digital marketing skills, to mobile internet solutions to help those in rural communities access learning opportunities.
And we have established partnerships and exchanges to ensure enduring collaboration between our countries so that we can continue to learn from one another. The Newton Fund is making waves on the science and innovation landscape, creating new and exciting research collaboration opportunities.
The relationships that this has forged between the UK and South Africa is a great example of success, with joint research to address issues in health, agritech and energy. Within its short two-year life span, the UK-SA Newton Fund has already fostered links between 44 UK and 28 South African institutions. 163 awards have been made under the Fund, including 3 bilateral research chairs, 23 fellowships and 11 PhD partnerships - involving 288 UK and SA students. We've launched 14 new joint research partnerships and 3 new programmes. Which I am sure you will agree is an impressive amount of co-operation in such a short time.
And we are committed to expanding the programme even further, both in terms of budget - which has already been increased to £5 million next year - and in reach, with aspirations to further increase Newton's regional footprint across Africa . Several Newton Fund activities build capacity and skills across African networks, and trilateral links have been established with Egypt and Kenya helping ensuring that other countries across the region benefit for the UK and South Africa's endeavours.
And this is not the end of the story. As technology marches on we are keen to make use of new developments, like joint overseas campuses, joint degrees and the myriad new innovative means of joining up digitally that are launching daily, to see even more collaboration in an even wider range of fields. Helping us to bridge learning gaps and work together even more closely.
I can commit that we in the UK will continue to play our part in these exciting developments. As Matt Hancock, the Minister representing the UK at Going Global said, "The UK believes that high quality education is a fundamental right for everyone. We will push the boundaries of education, enhancing its reach and quality across the globe, by looking for opportunities to collaborate and innovate in international education. By investing together we will deliver smarter young people to generate the very best future leaders, teachers, engineers and employers for all of our countries".
Madiba said "Education is the most powerful weapon which you can use to change the world". I couldn't agree with him enough. By working together and continuing to promote education exchanges with friends and partners like South Africa, we can not only change the education sector, but use that as a catalyst to change the world in a positive way that benefits the next generation in all of our countries.
Published 25 May 2016