Speech
Namibia's New Frontiers. Transparency and Accountability in Extractive Industry Exploration
Joint report launch by the British High Commission, Anti Corruption Commission and the Institute for Public Policy Research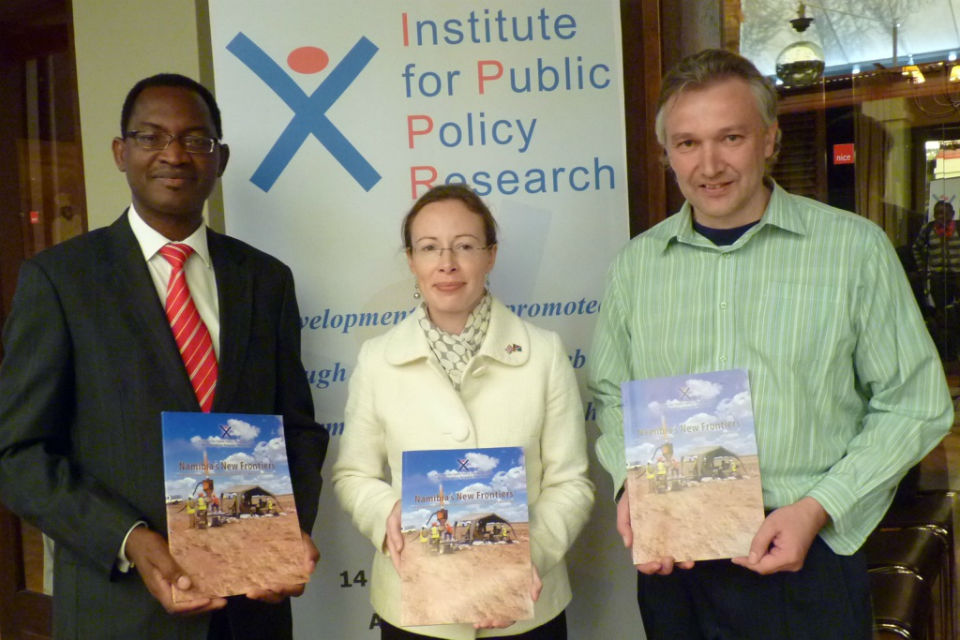 Dear Graham Hopwood, Dear Paulus Noa, Director of the Anti Corruption Commission, Representatives of financial institutions, Members of the Diplomatic Corps, Dear Media, Ladies and Gentlemen,
We are witnessing exciting times in Namibia at the moment. A few weeks ago the prospects of finding commercially viable quantities of oil in Namibia were strengthened again by HRT's findings in the Walvis Bay basin. Although these findings only confirmed non commercially viable quantities of hydrocarbon, we do seem to be standing at a critical milestone with regards to Namibia's oil and gas industry.
If Namibia adds another lucrative industry, the oil business, to its extractive sector, and another significant contributor to Namibia's state coffers, it needs to be prepared.
Hence, it is with great pleasure that I am here today having supported this latest report by IPPR titled "Namibia's New Frontiers. Transparency and Accountability in Extractive Industry Exploration".
British support for greater transparency in the extractive industries is not new. Some of you might recall that in 2002, the idea of an "Extractive Industries Transparency Initiative" (EITI) was launched on the global stage by then UK Prime Minister Tony Blair at the World Summit on Sustainable Development in Johannesburg. By November 2012, 37 countries had signed the EITI, with 18 of these EITI compliant.
So it is with great pleasure that the British High Commission agreed to support this project through the Commercial Diplomacy Fund of the British Foreign & Commonwealth Office.
The findings and the issues addressed in the paper are of great importance to Namibia, from a political, a social, and an environmental aspect. But above that, the report and the topics addressed are of high importance to my government as well as it fits in perfectly with the UK's current G8 "Triple T" agenda: Addressing advancing trade, ensuring tax compliance and promoting greater corporate transparency.
I believe it is also worth mentioning the significant involvement of British companies in the extractive industries in Namibia. Most of the companies who form part of the British Business Group in Namibia operate in this sector, whether in mining, oil or gas.
I therefore hope that this report will help support the healthy growth of the extractive sector in Namibia, can assist it to develop constructively, and help fulfil our joint government objectives of improving the investment environment in Namibia. This can only boost and maximise bilateral and wider trade further for the benefit of all.
With these few words, I want to thank the IPPR here, especially Graham Hopwood, for the study they have undertaken and hope the report will be widely discussed amongst government, the private sector, civil society organisations, and the public at large.
I thank you.
Published 20 June 2013