Speech
Hastings Rail Summit
Explains work being done to get the best possible rail service for Hastings.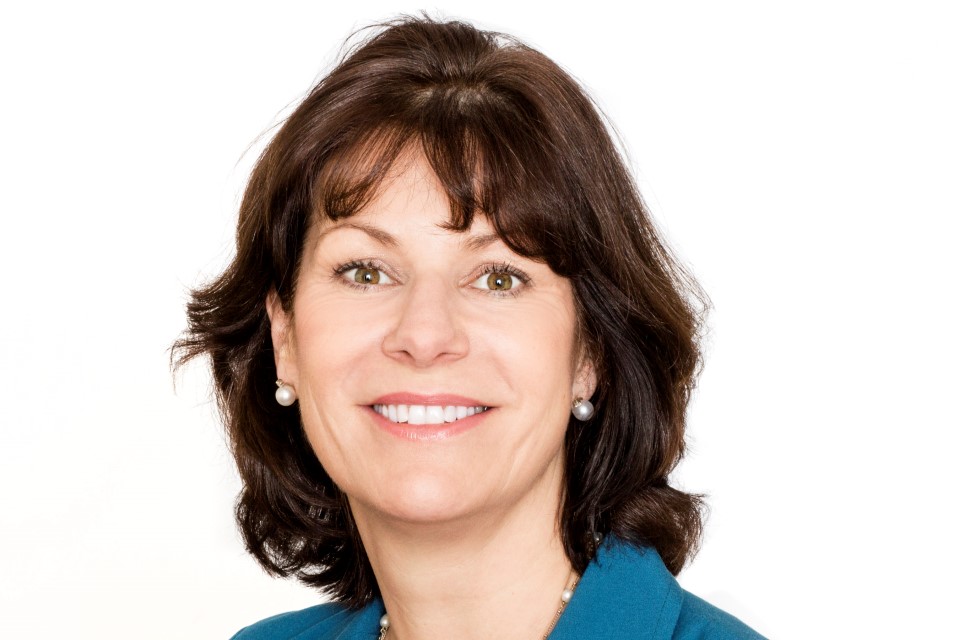 Introduction
Thank you for your welcome.
It's an incredibly exciting time to be visiting Hastings. I'm thrilled to see your historic pier taking shape again. Back in 2010, no one thought it possible, but at the start of 2015, it won't be long before the pier is open for business.
It's an advantage of being Rail Minister that part of my job is to get out on the railway and visit towns like Hastings. I don't have to rely just on briefings, reports and statistics – useful though these can be. I can see for myself what's working, and where we need to improve. That's what I reflected on during the journey down this morning (30 January 2015).
And if there's something we can all agree on, it's this: for a historic town as important as Hastings, in a stunning spot on the Sussex coast, a major tourist destination, with a world-class sustainable fishing industry – you are poorly served by rail connections to London.
Current situation
The problems with the Hastings line go back to the start of the railways. The line was dogged by poorly-built tunnels, leading to several near-collapses. The necessary reinforcement – which narrowed the tunnels – acts as a constraint on capacity to this day. Much more recently, you've suffered repeated land slips triggered by last winter's heavy rain.
The Marshlink route via Ashford isn't much better. It's an historic relic, one of the only non-electrified routes left in the south-east. So even though London is only 62 miles away if you go via Tunbridge Wells, peak services to Charing Cross via Tunbridge Wells typically take 1 hour 45 minutes.
That's more than double the time it takes to travel the 65 miles from Northampton to London. And you must be fed-up of being reminded that Brightonians can get to Victoria Station in just 55 minutes.
This matters, because there's a direct link between high capacity, fast transport links and regional economic growth. For businesses looking to invest, transport connections are a major consideration.
Hastings has great economic potential, so what can we do to help the town grow?
What we're doing already
Well, we're already making huge investment in rail in this country. We're undertaking the biggest rail modernisation programme for over a century. In the 5 years to 2019, Network Rail will be spending over £38 billion to run and improve the rail network.
As part of our investment, we're totally rebuilding London Bridge station. If London Bridge teaches us anything, it's that Hastings is not the only spot on the network to have inherited a troubled, complex rail history.
180 years of additions, alterations, and expansion have left the lines serving the station in a complete tangle. And you'll know the problems that can cause to passengers using London Bridge.
So we are laying new lines and untangling the old ones. We are building a passenger concourse bigger than the pitch at Wembley. When we've finished, London Bridge will offer many more through-trains every hour, to more destinations and with far fewer delays.
What's unavoidable, I'm afraid, is that development work means disruption. You don't clear up 180 years of rail history, at a station used by 54 million people every year, without impacting services. But there are things we can do to keep the disruption to a minimum. For example, we can make sure that the operators charged with running the network have the right plans to cope.
So when the franchise for this part of the network came up for renewal in October, we were faced with a choice. Southeastern has run that network since 2006, and the company coped well with the big timetable changes for the Olympics. Southeastern could also offer a new express service from Hastings to Charing Cross in 90 minutes at the peak.
So while I will be the first to say that, at times, Southeastern's performance hasn't always been good enough, we decided that handing the franchise to a new operator, at the same time as embarking on a total refurbishment of London Bridge station, would not be in passengers' best interests. So we gave the franchise back to Southeastern until 2018, when the work at London Bridge is set to finish.
It's great that David Statham, Southeastern's new Managing Director is with us today. It'll be a big challenge to get this right for passengers over the next few years, and it's a challenge I know David is equal to.
The complexity of the work at London Bridge means that the operator – and Network Rail – have to be spot-on in how they manage the challenges, and how they look after passengers.
So better train performance, punctuality and reliability was written into the franchise contract. That means if Southeastern doesn't meet customer satisfaction targets, it will face financial penalties of up to £4 million.
So my job now is to keep an eye on things. If the changes aren't being handled as well as they could be, I can get the rail industry together to sort it out.
Last week, I was pleased to host a summit with Southeastern, Network Rail and MPs from across the network.
We agreed that there is still a need for passenger communications, punctuality and the level of crowding to improve, so there's going to be a daily performance monitoring plan, capacity reviews and we'll look at passenger compensation.
In the discussion later, I would be pleased to hear from you – how's the new Hastings express service working? What other changes do you think we could make in the short-term to improve the services?
HS1 to Hastings proposal
But let me turn now to the longer-term, and the plan to extend the high speed rail network from St Pancras to Hastings via Ashford.
We know that, on paper, a high speed link to Hastings would give a journey time to London of perhaps 68 minutes. It would mean electrifying the Marshlink line, and building a new connection between Marshlink and the high speed line at Ashford.
So far, the hard thinking is being done by the people who'd have the responsibility for delivering it: Network Rail. That's why I'm pleased Dave Ward is here today.
Network Rail is including the proposal as part of its Kent route study. The study will influence the rail industry's advice to the government on future spending priorities.
And when the government has received that advice, we can decide the best way forward.
But I must be clear; change on the railways doesn't happen overnight.
We will receive the rail industry's advice in 2016, so we can take a decision in 2017 or 2018. Then the earliest the work could get under way is in 2019. So while I don't pretend it's a done deal, I can say that steps are being taken to get us there.
Conclusion
In conclusion, I agree that the Hastings service could be better. As a country we are right to be proud of our rail heritage. We were first in the world to build railways. But in Hastings, as elsewhere, our long rail history can mean that a network built for a Victorian market no longer meets the needs of 21st century passengers.
But I'm here today to say that I want Hastings get the best possible rail service. Significant improvements are underway. A new London Bridge station, and a new rail franchise for the south east. These will make a real difference. But the next challenge will be even more exciting. To see if we can bring Javelin trains to Hastings.
Thank you.
Published 11 February 2015