Speech
Greg Hands' speech at the Sport is GREAT conference in Qatar
Speech delivered by Greg Hands, Minister of State for Trade and Investment.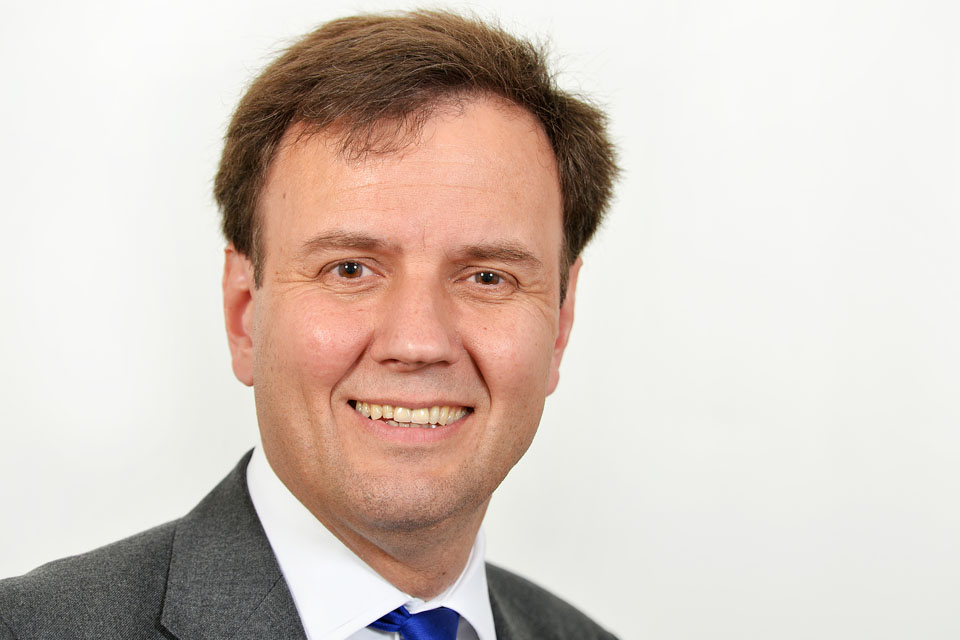 I am delighted to be in Qatar this morning, opening the Sport is GREAT conference.
I am well placed to do so. Not only am I the UK's Minister of Trade, but I am the MP for Chelsea and Fulham. Actually, I am the only Conservative MP to have continuously represented a member of the English Premier League in the Commons, and often I've represented 2!
In 12 days' time, it will be precisely 6 years to the day that Qatar will host the biggest spectacle in world football – the 2022 World Cup.
I want to say upfront that the UK very much wants Qatar's 2022 World Cup to be a tremendous success.
And the UK wants to be party to that success – through the involvement of business, government and, of course, the participation of our football teams.
The fortunes of the UK's national footballing teams have been up and down of late.
It has been 50 years since England last won the World Cup, when I was 9 months old, and it doesn't look like that trend will be changed anytime soon.
Scotland, meanwhile, have not qualified for a major tournament in 18 years.
Yet, at the last major football tournament this summer, Euro 2016, Wales and Northern Ireland did fantastically well, against supposedly much bigger and better opponents.
I am sure that English and Scottish fans were the first to congratulate their national neighbours, even if it was through gritted teeth!
However, if our on the field performances sometimes promise much yet deliver little, the same cannot be said for the UK companies who, off the field, have been integral to putting on some of the biggest global sports events in recent years.
That is why I am here today: to help demonstrate the UK's world leading capability in the global sports sector and explain why the UK is perfectly placed to be Qatar's key partner in helping deliver a successful 2022 World Cup.
First however, I want to touch on the importance of the UK-Qatar relationship.
When our new Prime Minister Theresa May met with His Royal Highness the Emir after becoming Prime Minister in London on 15 September, they both stated their intention to move our historic relationship forward.
To ensure an increased level of cooperation, not only in terms of investments and foreign policy, but across the board also in the areas of defence, security, education and science.
This has been brought to life by deeper and more frequent dialogues between our respective Ministers of Defence, Foreign Affairs and Trade. Such is the strategic importance of our relationship, I am confident these dialogues will continue to flourish and deliver tangible results.
Both the UK and Qatar stand on the verge of exciting futures.
The UK is paving the way to become a beacon of open trade around the world: a task which will be complex and challenging, but one I am confident will be successful in.
Qatar is striving towards its ambitious 2030 National Vision, which serves as a roadmap for the country's future.
A future where a thriving diversified economy is realised through investments in human, social and environmental development.
The UK's significant public and private sector experience and expertise in the areas of healthcare and education, mean we are well placed to support Qatar in realising its National Vision.
Our current bilateral relationship should serve as a good basis from which to strengthen our ties even further, and work towards achieving future ambitions.
We share common foreign policy aims throughout the region: co-operating extensively on defence engagement and counter terrorism.
We collaborate in education, with over 3,500 Qataris studying in the UK; and in energy, where almost 30% of the UK's gas requirements come from these shores.
Our trade relationship is very strong, but there is plenty of scope for future growth.
The UK currently exports £2.6 billion worth of goods and services to Qatar and is the number one destination for Qatari investment, with over £30 billion worth of investment already.
Some of London's most iconic landmarks – such as the Shard, HSBC Tower and Harrods to name a few – are examples of how Qatari investment is now part of London's famous skyline.
It's a 2 way street.
Royal Dutch Shell is the largest foreign investor in Qatar; and other British companies, across a variety of sectors, including architecture, design and project management are very active here.
I hope that the UK-Qatar Trade and Investment Conference, in London and Birmingham, in March 2017 will be a milestone event in our trading relations.
And I welcome the Qatar Sovereign Wealth Fund, and Qatari businesses' votes of confidence in the UK economy post-referendum.
These are all clear signals that Qatar sees Britain as open for business.
But where I see an immediate opportunity for partnership is in the global sports sector. The UK wants to be Qatar's partner in delivering a successful World Cup – using our experience and expertise gained from delivering some of the biggest global sports events around the world.
Ever since the Sydney Games in 2000, there has been a British stamp on every major sporting event overseas - including Commonwealth Games, World Cups, Olympics and others.
We provided stadia architecture to the Sochi Winter Olympic Games; cutting edge engineering for the Glasgow Commonwealth Games; worked with British Telecom to create the largest WiFI installation in the world across the London 2012 Olympic Park, and designed and fitted the athletes' dining facility at the Rio Olympics - a facility the size of 6 football pitches.
For the 2022 tournament, Qatar is building 8 stadia, 64 training grounds, 5 fan zones, accommodation as well as undergoing considerable developments in its road, rail and airport infrastructure.
This is a considerable task.
But I am delighted that out of the 600 UK companies registered in Qatar, many are already working on World Cup supply chain projects.
UK innovation, know-how and expertise are being put to work: from Fosters and Partners' design of the iconic Lusail Final Stadium to STRI's development of the local sports turf industry.
I am also proud to be leading a trade mission of highly innovative and export ready businesses from the UK to Doha on this trip.
These companies come from a diverse array of sectors.
They have the capability, experience and expertise to partner with Qatar on a whole host of sporting projects across the supply chain.
There are significant benefits of large sporting events to the local economy. Let me use the UK as an example.
Within 2 years of London 2012, we generated £14.2 billion in business benefit.
The 6 and half weeks of the 2015 Rugby World Cup added over £1 billion to our GDP and provided many benefits for the UK regions involved – which made up for the disappointment of England's early exit from the tournament.
And even after the 2022 World Cup, the UK stands ready and willing to help Qatar create a lasting legacy that lays the foundations for the 4 pillars of your 2030 National Vision.
Just as we did with London's Olympic Park and the surrounding area, we can use our experience to help repurpose infrastructure for general public use – be that in sport, recreation or housing.
With the huge upcoming events being hosted here – principally the IAAF World Championships in 2019 and the 2022 World Cup, Qatar has the same opportunity.
Let me end by reiterating that these are exciting and important times for both the UK and Qatar. The British people, in voting to leave the EU, have given the UK a potential golden opportunity to both revive and strengthen our trading relations with the rest of the world.
We will place ourselves at the centre of this interconnected world and, as the Prime Minister has said, we will become the most convincing champion for global free trade.
To do this we will draw on our strong economic fundamentals that have made us the sixth largest economy in the world and the fastest growing one in the G7 this year.
To conclude, we have on display the English premiership Trophy. Whilst Fulham has never won it, Chelsea has won it 4 times – the first time when I was first elected as its MP in 2005. This was doubtless a coincidence.
It is a good thing that Chelsea doesn't change its MP as often as its manager!
Sport and business have something wonderful in common.
With the 2022 World Cup, the UK wants to be Qatar's partner of choice.
Sporting events bring people together: transcending both geographical, cultural and language differences.
Let's use the fantastic spectacle of sport to strengthen the ties between our 2 countries and help build a partnership that lasts well into the future.
Thank you.
Published 15 November 2016