Speech
Greg Hands' speech at the China-Britain Business Council dinner
Speech delivered by Greg Hands, Minister of State for Trade and Investment, at the Langham Hotel in London.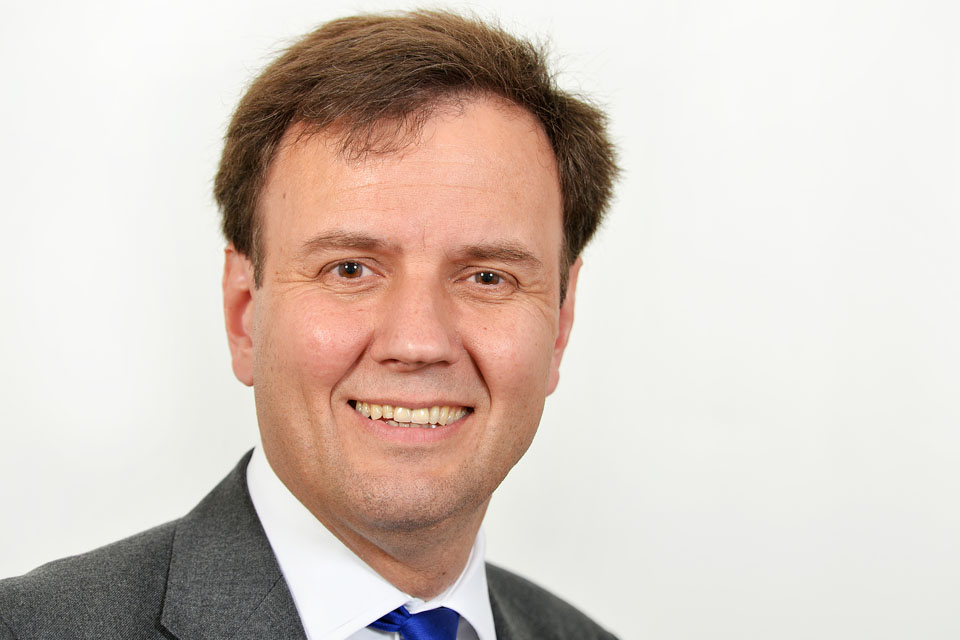 Vice Premier Ma, Vice Minister Zhong, Lord Sassoon, distinguished guests, ladies and gentlemen.
I am delighted to be here to celebrate the flourishing UK-China relationship, and in particular our growing economic and commercial cooperation.
It is a tremendous pleasure to welcome to the UK yet another very senior Chinese delegation. I had the honour of meeting President Xi during his historic state visit last year when we went together to Inmarsat at the heart of TechCity UK. I was able to help show him how UK business could work together with China and contribute to the success of President Xi's One Belt One Road initiative. And I am very glad that UK-China co-operation on Belt and Road has been a key theme of discussions today.
It is particularly fitting that we should be gathered this evening in the beautiful surroundings of the Langham Hotel. The Langham Hospitality Group is part of Great Eagle Holdings, one of Hong Kong's leading property development companies. And thank you for hosting this evening.
I would like to say a few words of thanks to the China-Britain Business Council (CBBC) for organising such a wonderful event.
CBBC has played a central role in developing trade links between our 2 countries. Its history dates back to the 1950s when British companies were among the first to trade with the People's Republic of China. This experience meant that when China opened up to the world in the 1980s, CBBC already had in place the relationships with China's key political and business leaders.
Since then it has offered first class support to UK companies entering the Chinese market. As Britain's trade relations with China go from strength to strength, so too, I'm sure, will CBBC's valuable support to British companies in China.
Looking back – UK-China commercial cooperation
2016 has been an important year for UK-China relations. We have maintained momentum in forming the 'Golden Era' between our 2 countries. The Prime Minister and President Xi had a very positive first meeting during the G20 Summit in Hangzhou, a city I know well for its beautiful lake, temples and palaces and is one of my favourite places in China.
And Vice Premier Ma's presence today is testament to the flow of ministerial visits that has continued in both directions. To this, we can add Royal visits and other high level exchanges. All of which helps to deepen ties between us and build trust. Looking ahead to 2017, we expect the momentum to continue. The Prime Minister has said she would like to visit China early next year. I myself plan to visit China again in January.
The business to business relationship is a central part of the 'Golden Era'. In 2015 China remained the UK's fifth largest trading partner country by value. We export more now to China than almost any other European exporter. And we are one of the biggest European investors in China too.
We are also home to more Chinese investment than any other European country. Since the EU referendum, China has continued to invest significantly across the UK, whether in London, Sheffield or Northern Ireland. China is expected to be the UK's second largest foreign investor by 2020.
Doing more business together has already been of great benefit to both our countries.
Take financial services, where I forged my career before politics: London has worked tirelessly to establish itself as the western RMB centre. Indeed, just last spring, the UK overtook Singapore as the leading RMB clearing centre, second only to Hong Kong.
This achievement benefits the UK, helping to boost the competitiveness of our financial services sector.
But this also benefits China, supporting its efforts to internationalise its currency.
Proving that free trade can be a win-win for all partners involved.
The Chinese financial community in the UK is also thriving. The past 12 months have seen yet more branch licences approved; more representative offices opened; and the growing activity of Chinese firms and institutions that are already established here.
We are delighted that this week China Life have announced the opening of new premises in London. Yet another vote of confidence in the UK economy post the referendum – clear signs that the world understands that Britain is open for business.
And in June, the China Ministry of Finance issued the first sovereign RMB bond outside China here in London – a landmark issuance.
We have built on our progress with Hinkley Point C with 2 exciting developments in the field of civil nuclear research. Yesterday we saw the announcement of progress on a joint innovation and research centre between the UK's National Nuclear laboratory and China National Nuclear Power.
This week has also seen an announcement by the China National Nuclear Corporation and Atkins to deepen their existing relationship by signing a global framework agreement, which allows for co-operation on nuclear waste management technology and decommissioning.
Infrastructure is another area in which there is scope for 'win-wins'. Both our countries are looking to deliver the infrastructure and regeneration required to help our cities and regions thrive. That is why we are delighted that CITIC Group has announced their commitment to invest £200 million in the first phase of a £1.7 billion project, to regenerate London's iconic Royal Albert Docks.
We are also opening up new infrastructure investment opportunities across the north of England. We are delighted to have launched today a new Northern Powerhouse investment portfolio. This portfolio will open up billions of pounds of investment-ready projects to Chinese and international investors.
These examples are just part of the ambitious package of measures agreed today during the Economic and Financial Dialogue. Over 60 policy outcomes were achieved, reaffirming the UK's commitment to being China's long-term partner on its journey of economic transformation and financial reform.
Looking ahead
Most exciting of all is perhaps not what we've already achieved, but the prospect of what we can achieve together in the future.
Today, at the UK-China Economic and Financial Dialogue, we spoke of our shared desire to work ever more closely together.
To make our economies more stable and more productive in the future.
As China rebalances and reforms its economy, UK companies, technology and services can support its development and help it achieve its ambitions.
So, 4 examples:
We want to push further forward further on co-operation in financial services. UK companies are ready and willing to meet the Chinese population's surging demand for insurance products.
We want to work with China to deliver better healthcare and help create the medicines of tomorrow.
Third, we want more British brands to join the likes of Dyson and Burberry, to tap into the dramatic growth in Chinese consumption, online and offline.
Fourth, cooperation in sport, and the popularity of products like the English Premier League in China. As the MP for Chelsea, it is always good to see that blue is the colour, even in China.
Britain is open for business like never before. We will continue to welcome Chinese companies to the UK to compete on a level playing field.
Conclusion
So, distinguished guests, ladies and gentlemen –
There are many achievements we can look back on with pride. And I think the package of measures we have agreed today represents yet another successful milestone on the journey we are taking together.
So let us celebrate what we have achieved together in the months and years gone by.
Let us celebrate what we have achieved together today.
And let us make sure this continues to be a golden era for the UK and China.
Thank you
Published 15 November 2016