Greg Barker speech at the launch of REA 'Made in Britain' report
Thank you for inviting me to attend this event and thanks to RES for hosting - it's great to see so many renewable energy technologies working…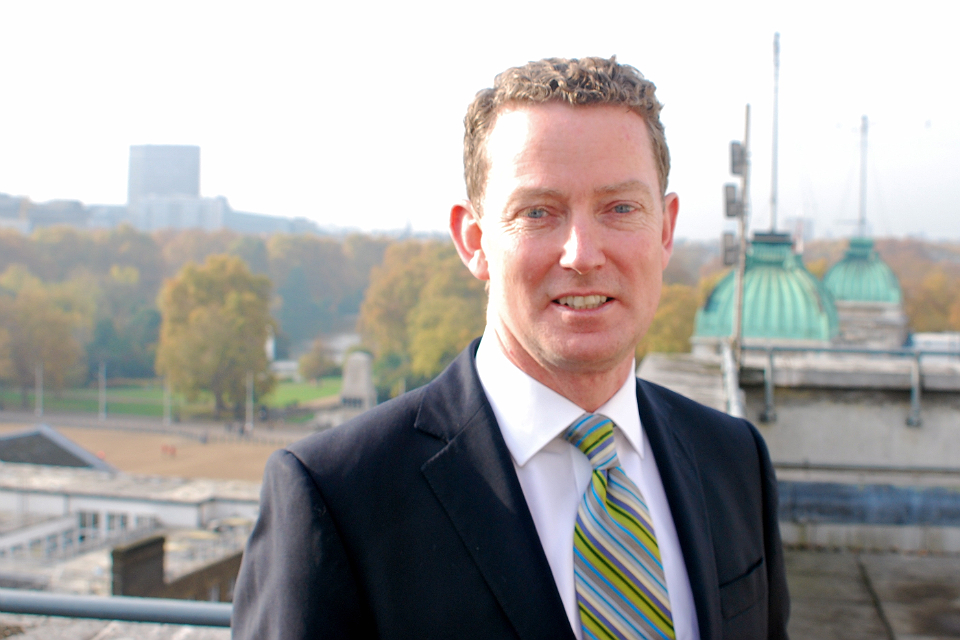 Thank you for inviting me to attend this event and thanks to RES for hosting - it's great to see so many renewable energy technologies working in conjunction with each other on site.
I welcome the work that the REA and Innovas have undertaken. It's the first time that turnover and employment figures for the entire UK renewables sector have been brought together in one place making this a very informative report.
The title says it all - "Made in Britain". Renewable energy not only provides us with clean and secure energy that cuts out reliance on imported fossil fuels - it generates billions of pounds of investment and potentially hundreds and thousands of jobs and is a key growth sector for the UK economy.
As David Cameron mentioned in his speech last month, one of the big challenges that we have when talking about new energy infrastructure is making sure we maximise the economic benefits to the UK in terms of skills, jobs and manufacturing.
I am pleased that we are already seeing the creation of growth and jobs. From April last year to the end of February we captured announcements of planned and confirmed investments totalling £4.7bn, with the potential to support over 15,000 jobs.
We're working to ensure that we have the appropriate financial incentives in place - including the new support scheme under Electricity Market Reform and our proposals for the Renewables Obligation and Feed-In Tariff scheme - to support and encourage further growth over the coming years.
Bio energy
Bioenergy will play a key role. It is one of the most versatile forms of renewable generation and can offer low carbon, dispatchable generation with benefits across the wider electricity system. Bioenergy can also offer new commercial opportunities across the whole of the supply chain, from the growth and collection of biomass feedstocks to their transportation, storage and conversion to energy. These are economic opportunities that we cannot afford to miss.
Onshore wind
Onshore wind brings substantial new economic benefits and job opportunities to the country. At a time when many industries are struggling, we've seen over £600m of investment in the industry in the UK over the last financial year, creating often highly skilled supply chain and manufacturing jobs across the country.
This growth will come from our established manufacturers branching out to find new markets in the wind sector, and also from inward investments.
Offshore wind supply chain
Developers have a lot of confidence in the UK supply chain which is reflected in the commitments from the likes of Gamesa, Siemens and Vestas, who are developing factories in Leith, Hull and Sheerness.
The Offshore Wind Developers Forum has a vision that that UK 'will be the centre for offshore wind technology and deployment, with a competitive supply chain in the UK, providing over 50% of the content of offshore wind farm projects' again reiterates our aims to maximise the economic benefits to the UK.
Wave and tidal
I'm committed to ensuring this Coalition Government plays its role in helping to maintain our lead in the marine energy sector. We've put together the world's most comprehensive package of support for marine energy.
Conclusion
This Government is fully committed to meeting the renewable energy target for 2020 and there is a lot happening in the renewable sector showing that we have made significant progress so far. For example, very positive figures released recently show that renewable electricity generation increased 35% on 2010 levels.
I am confident that this can continue and be an exciting year for the growing renewables sector, with more and more projects coming forward. This is still a relatively young sector with plenty of potential so we need to be on the front foot, seize the opportunities and momentum while we secure maximum benefit for the UK.
Published 24 April 2012