Speech
Great Debate Tour: Chris Skidmore speech
Chris Skidmore spoke at the Great Debate Tour finale about how we're working to build a democracy that works for everyone.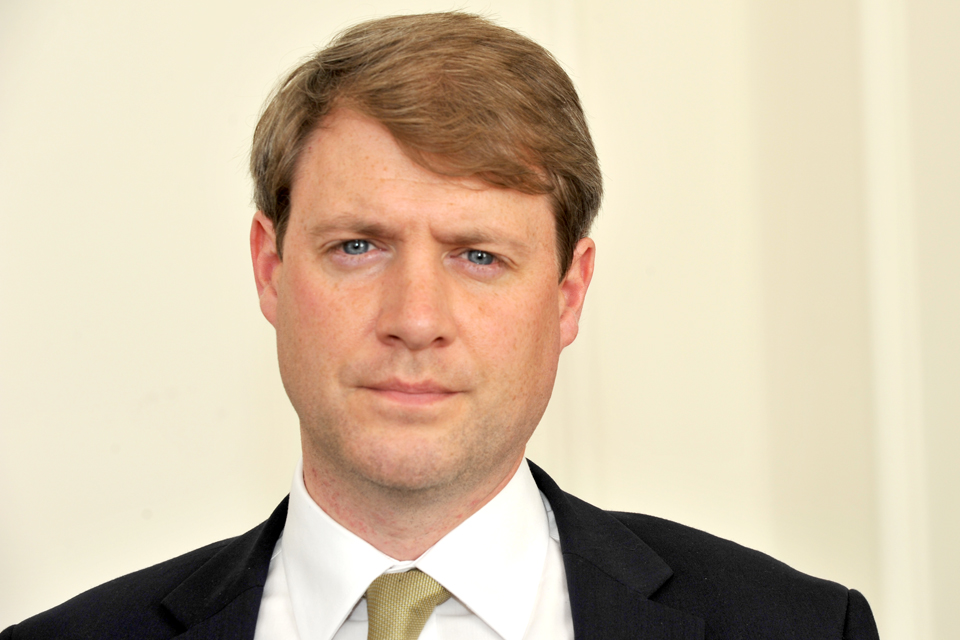 First of all, I'd like to thank you for your kind invitation to speak today. I am delighted to have the opportunity to join you for the great debate finale, the culmination of more than 50 events in Elevation Networks' annual tour: a celebration of diversity and heritage as well as a forum for powerful, thought provoking discussion.
Conversations such as these that have taken place in every part of the United Kingdom over the last few weeks are the lifeblood of a healthy, vibrant democracy. Animated discussions, passionate arguments: this contest of ideas is the way in which we identify what is important, develop fresh thinking, press for change.
That's why it is so important that as many people as possible are engaged in these debates and in our wider political discourse.
As Minister for the Constitution, I am committed to a democracy that works for everyone. I firmly believe that we all have a part to play to create a strong democracy that is fair, that is secure and inclusive.
Where every voice matters; where modern registration enables all eligible electors to have their say at the ballot box; an inclusive democracy that encourages all its citizens to participate, whichever part of the UK they live in, or as a British citizen living overseas.
The EU Referendum marked a historic high point in the level of democratic participation, with a record 46.5 million people registered to vote. We should celebrate this success, and recognise the improvements that have made joining the electoral roll faster and more accessible. It now takes just 5 minutes to apply online, and more than 21 million have done so since Individual Electoral Registration was introduced in 2014.
However, there is still more for us to do. People from Black and minority ethnic groups, those who move house frequently, young people, and those with a longstanding mental health condition or disability are still less likely to register to vote. British citizens living overseas are particularly under registered.
Over the last 2 months young people from diverse backgrounds have come together to examine important issues such as the EU Referendum or Career Choices. This evening, BME mental health at work and diversity in police forces across the UK will be debated.
I believe that it is vital that as many eligible people as possible are heard on these and many other matters, not just here tonight but as part of the wider democratic process.
Recently, I have undertaken a tour of my own, visiting every region and nation of the United Kingdom to hear how we can continue to build a stronger democracy. I've spoken with many individuals and organisations, including Operation Black Vote, UpRising and Patchwork Foundation, who share my belief that every voice matters. And we are working with groups such as Women's Aid, to ensure that victims of domestic violence aren't further discriminated against in the electoral process.
Unfortunately lower levels of engagement amongst different communities and groups is still found in every UK city and town; individuals that remain silent, whose voices currently go unheard in our democracy. Those who do not register to vote because they feel that the system does not work for them.
I believe that we can change that. Whatever the arguments, and whatever the result, this process reminds us that participation is vital and that we are all responsible for promoting democratic engagement.
The Great Debate Tour is further evidence that young people are rising to that challenge. We know that apathy is overstated: I have seen first hand the enthusiasm and seriousness with which so many of you are addressing the big issues in the world today. This generation is blazing a trail for social action, getting involved with local communities and volunteering as never before.
That's why I'm delighted that Elevation Networks is working with the National Citizen Service (NCS) across England and Northern Ireland to deliver a pathfinder programme this autumn.
It's a good fit, because NCS exists to help tackle some of the biggest social challenges in our country:
social cohesion - by bringing our country together by building stronger, more integrated communities and fostering understanding between young people from different backgrounds
social mobility - by building essential skills for life and work and investing in our country's future talent
social engagement - by engaging young people in social action in their communities and the democratic process, building their understanding of their responsibilities as citizens
And it is great news that NCS graduates are more likely to vote. This is an opportunity that I want all those who are entitled to take up.
The more that we can work together to highlight the importance of this right, and the struggle that so many people have faced to achieve it, the stronger our democracy.
Everyone here today can be proud of the contribution that they are already making towards a democracy that works for everyone.
So I want to finish by thanking you for playing your part.
This evening's awards highlight the great contribution of all those involved in the tour, and the commitment and engagement of young people across the United Kingdom to shaping our society. I am sure that the quality of debate this evening will be excellent and a worthy tribute, in Parliament Week, to the thriving roots of our democracy.
Published 17 November 2016