GCC-UK Economic Cooperation Seminar, 19 October 2010
Foreign Office Minister Henry Bellingham gave a speech at the GCC-UK Economic Cooperation Seminar at Lancaster House.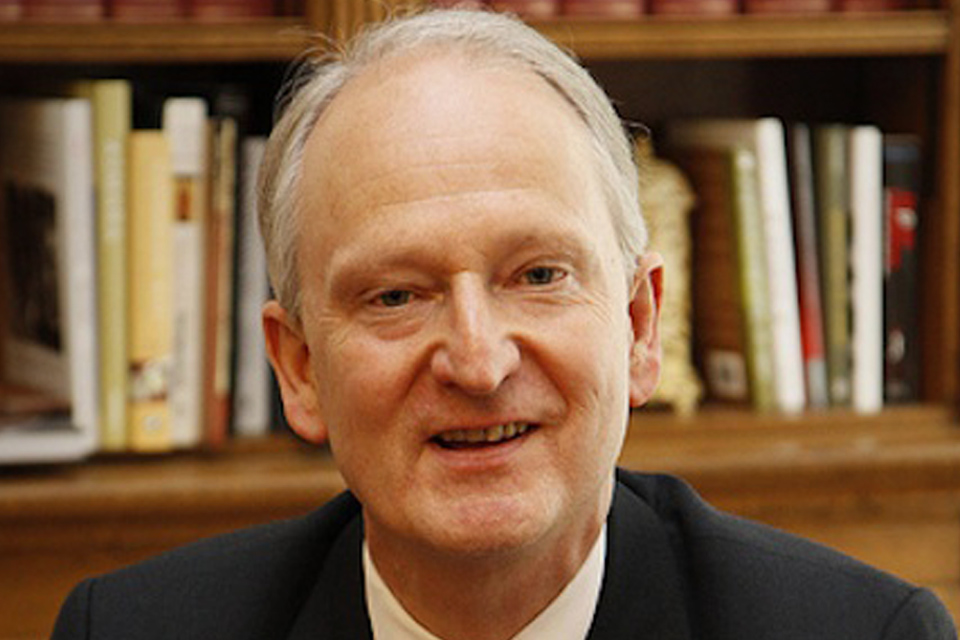 (Check against delivery)
Your Excellency Mr Secretary General, Ambassadors, Dr Al-Shuaiby, Distinguished Guests.
I am delighted to join you at this important Seminar which marks the opening of GCC Days in the UK. My congratulations to the Arab British Chamber of Commerce for organising this event in cooperation with the GCC Secretariat, the Embassy of Kuwait, and UK Trade and Investment.
We have a truly exciting series of events in prospect this week. For example:
The Gulf will focus heavily at today's European Future Energy Forum in London to be addressed by Dr Sultan Al-Jaber, UAE Assistant Foreign Minister and Chris Huhne, Secretary of State for Energy and Climate Change;
Tomorrow Alistair Burt will address both the Abu Dhabi Investment Forum, and a conference at Chatham House aimed at increasing understanding between the GCC and the UK. We will also be welcoming the GCC Secretary General and his Ministerial colleagues to the FCO to discuss how we can best work together;
And on Thursday we welcome a 50 strong business delegation from Oman to London led by HE Maqbool Ali Sultan, Omani Minister of Commerce and Industry. The delegation will participate in a high level Trade and Investment Forum at Mansion House organised by the UK's Middle East Association;
Lastly, also on Thursday, Baroness Warsi will participate with the GCC Secretary General in a seminar at SOAS on the role of women in the development of the GCC states.
That just gives you a snapshot of this week's activity. It will be followed by the State Visit of His Highness the Emir of Qatar to the UK next week which we are all looking forward to, as well as a visit by Sheikh Mohammed Bin Zayed, the Crown Prince of Abu Dhabi. And further ahead, Her Majesty The Queen will also pay State Visits to the UAE and Oman in late November, her visit to the region since 1979.
Mr Secretary General - The Gulf matters to the UK. It is a strategically important part of the world with increasing political, economic and cultural influence. We welcome the progress which Gulf States are making in addressing socio-political challenges and equipping their young people for employment in an increasingly globalised economy. We can better tackle these challenges by working together.
This Government is therefore determined to elevate relations between the UK and our partners across the Gulf, and we have ambitious plans to achieve this. The Foreign Secretary set out his ambitious vision for UK foreign policy in July. Central to this is the deepening of relationships with the Gulf States in key sectors including trade and investment development, defence & security, climate change & energy, and education & culture.
The Gulf States are major players in the international economy, and have weathered the recent global economic downturn. With an overall GDP of $1.2 trillion, they constitute the UK's 7th largest export market - bigger than China and India combined. Over 160,000 British nationals live and work in the Gulf, and our exports of goods and services were worth some £15 billion last year, up by 18%. **
**
We want the UK to be the Gulf's commercial partner of choice. British business and expertise has much to offer the region. For example, the Abu Dhabi and Bahrain Grand Prix bring together British engineering and marketing with the Gulf's impressive hosting of world class events. The Williams F1 Technology Centre in Qatar is another example. And British expertise in public private partnerships is helping throughout the Gulf in the design and financing of major infrastructure projects.
We have strong historical ties but we cannot afford to be complacent. This Government is committed to work with Gulf partners to promote two-way trade, and build a favourable business environment. Indeed, with the development of a GCC common market and single currency, and continued progress on trade liberalisation and regulatory reform, much has already been achieved.
We are doing what we can. The FCO is working closely with other Government Departments and key multipliers to build a more coordinated approach to UK/GCC relations, and trade is a big part of this. But it is the private sector that should take the lead - the Government can and will facilitate, but it is the private sector that does the business. We therefore welcome your feedback on how we can best assist.
We - the Government and private sector - have excellent opportunities over coming months to take forward this agenda. Amongst our priorities are the following:
Trade development: We are creating a Middle East Task Force within UK Trade and Investment aimed at enhancing collaboration across government and private sector on key Gulf opportunities, working closely with external stakeholders, and providing more focused support for companies pursuing major project opportunities. We are also negotiating further Double Taxation and Investment Protection Agreements with our Gulf partners.
Financial and regulatory reform: the recent global financial stresses are a reminder to all of us of the need for more effective banking supervision and corporate transparency. London as the leading global financial centre can collaborate with Gulf financial centres to progress reforms which promote financial stability, learning from each other's experience. TheCityUK is leading the promotion of UK-Gulf financial services links, alongside increased engagement by the UK authorities at Ministerial and technical levels, and the Lord Mayor of the City of London's already frequent visits to the region. Indeed Treasury Minister Lord Sassoon has just paid a successful visit to Kuwait, Saudi Arabia and the UAE.
E ducation and training: The UK has significant educational links with the region. Some 30,000 Gulf students study in the UK each year. A number of British universities and schools have established campuses or partnerships in the Gulf. And many UK technical and vocational training institutions are responding to the opportunities. But there is more we can and want to do. We share many of the same challenges in equipping our young nationals with the skills for private sector employment, and promoting entrepreneurship. I know my colleagues in the Departments of Business, Innovation & Skills and Education are very keen to work more closely with Gulf partners on these issues.
Energy and Climate Change: I note you will be having a session on this later this morning. We want to strengthen dialogue with our Gulf partners on energy security, and in the development of alternative and renewable energy. We rely on Qatar for up to 20% of our supplies of liquefied natural gas imported through the South Hook terminal. The UAE through its ambitious Masdar initiative and its investment in the London Array wind farm project provides good examples of two-way exchanges in renewables technology. And Saudi Arabia - despite its vast oil reserves - has just announced an ambitious target of generating 15% of power from renewable sources by 2020. Again there is much more we can do both to learn from each other, and to collaborate to mutual advantage.
I look forward to the full participation of all our GCC partners and our respective private sectors in taking this ambitious agenda forward. Thank you for your attention and I wish you a very successful seminar.
Search the news archive
Published 19 October 2010