Francis Maude speech to Civil Service Live
Francis Maude, Minister for the Cabinet Office, spoke to civil servants at Civil Service Live on 5 July 2011.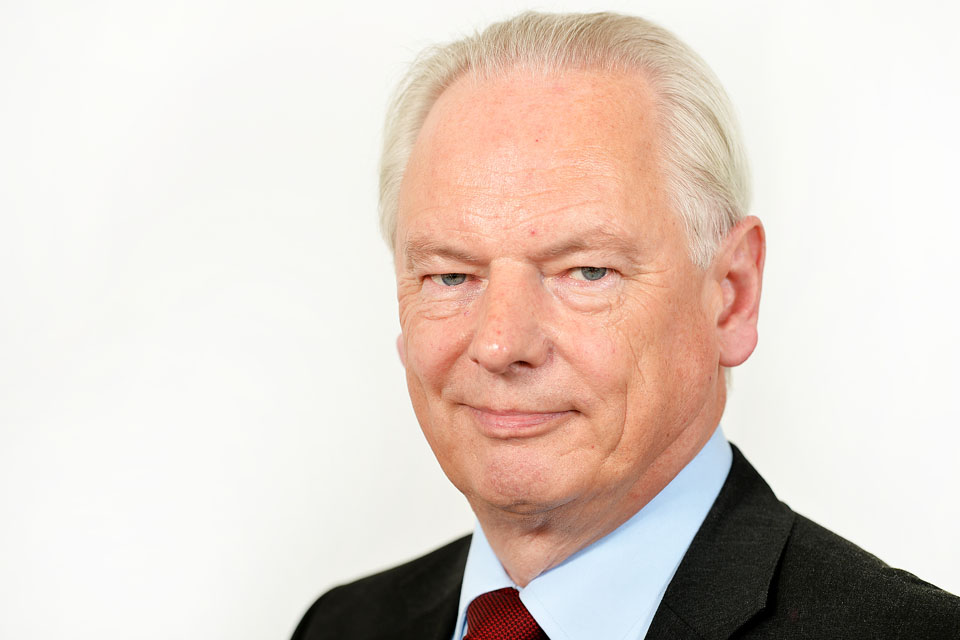 Today Francis Maude, Minister for the Cabinet Office, gave the following speech to civil servants at Civil Service Live.  
Read the speech:
Thank you for asking me to be here today.
Introduction
In Britain, we tend to take our Civil Service for granted. It's so much part of our society, of the basic workings of our country, that it's easy to go about our daily business hardly noticing it. That would be a mistake.
The case for change
You've heard me say before how much government - not just this government, all governments - values the Civil Service. This time last year, David Cameron told you how grateful he was for the calm, practical support he and Nick Clegg got from officials in the Cabinet Office and elsewhere as they set out the Program for Government.
You're also used to hearing the British Civil Service referred to as the best in the world - a Rolls Royce machine, the jewel in the constitutional crown. The words of the 1854 Northcote-Trevelyan report, which for the first time codified its principles - permanence, political impartiality and meritocracy -are quoted in speech after speech, and the Service is routinely praised for continuing to live up to these values.
I agree with all of that. I've said it myself many times.  And I mean it.  The Civil Service really is one of the jewels in the crown. But we also all know that to stay the best, the Service can't rest on its laurels.
Last autumn, more than 325,000 civil servants took the time to fill in the "People Survey", our annual staff survey. One of its most striking findings was that although in general you enjoy your actual work, and like your colleagues and immediate line managers, you are unhappy with what the survey terms 'leadership and managing change' - in other words, with how the Civil Service is run. Nor, especially amongst more junior grades and the biggest delivery organisations, did we score well on 'employee engagement'. Faced with the propositions 'I am proud to tell others I am part of my organisation' and 'My organisation inspires me to do my best in my job', you often ticked the box marked 'neither agree nor disagree'. 
I don't think this is just because you are worried about pay, pensions and job security - though those are real fears, which I'll be coming to in just a moment. General dissatisfaction within the Civil Service has been around for a long time, and its cause, I think, is much more fundamental. Too often good management is constrained by people's terms and conditions, whether real or perceived. I was told the other day that HM Government has paid more than £100,000 to get rid of someone who wasn't performing. This is madness. We should not be paying poor performers to leave at a time when we are constrained on rewarding our top performers. This is reflected in the fact that 26% disagreed with the statement "poor performance in my team is dealt with effectively".
For decades now, governments have been promising Civil Service reform. In 1968, Lord Fulton recommended that management skills be valued more highly, and the fast stream recruitment net spread beyond Oxbridge and the public schools. Twenty years later Robin Ibbs' 'Next Steps' wanted to see the Service decentralised and made more accountable and commercially minded.
Some of those recommendations were implemented, but not all. To this day, civil servants often find themselves frustrated by bureaucracy and red tape, by numerous layers of management, and by a culture that tends to value the generalist over the specialist, and process over outcome. Caution, too often, trumps innovation. The tried and tested is preferred to the bright idea that carries some risk and might just fail. Talented people can feel unappreciated, and become bored and disillusioned. An MoD research scientist, interviewed thirty years ago, said that the weight of the organisation above her felt like a block of cement on her head. Some of you here, I'm afraid, might say much the same today.  This time around, we need to see that block of cement really gone for good. Not just a bit of reorganisation and renaming, a few fast-forgotten initiatives and snappy Power Point presentations. We need a Civil Service genuinely transformed - smaller, more dynamic, innovative, agile and open. A workplace where good ideas get heard and acted on, and every employee can reach his or her full potential. The good - objectivity, honesty, integrity, impartiality - we must keep. The bad - sluggishness, rigidity, insularity - must go.
The Spending Challenge last year demonstrated that public sector workers - whether nurses, teachers or civil servants - care passionately about improving the way services are delivered and often have the most ambitious ideas about how they can be improved.  In total 60,000 public servants suggested reforms as part of the Spending Review: whether identifying low value regulations that could be removed, or coming up with innovative suggestions to improve a service at a local level.  So it's clear that far from being reluctant to change, it's frequently the people at the coal face who are most keen to embrace new ways of working.
I saw this recently myself on a visit to Newcastle.  We've got a large tax office there, and they've really embraced LEAN process methodologies and are driving up productivity and service quality.  The staff I met were motivated, engaged and fully committed to the idea of continuous improvement.  It was a great example of how local innovation beats the old preference for central planning, one of the reasons we're so determined to devolve power away from Whitehall: one of the key themes of this speech.
The bad news
Let me tell you how we're going about this. First, the context. As you know, this government is having to make cuts. When we formed our coalition just over a year ago, we were faced with the biggest budget deficit and biggest national debt that the country has seen since the war. Our structural deficit was nearly nine percent of gross domestic product - relative to the size of our economy is worse than Ireland's and as bad as Greece's. For every £3 the government collected in revenues it was spending £4. Total debt was growing by more than £400m every day.
It couldn't go on. We had to get our finances back on track. We've raised some taxes, but most of all we're reducing. One of my first moves on coming into the Cabinet Office was to start cutting central overheads. We reopened negotiations with our biggest suppliers, and put a Whitehall-wide moratorium on all new consultancy contracts and government advertising programmes. These all now have to be signed off centrally, and in many cases, by me personally. Just these two simple measures are already saving the taxpayer over a billion pounds a year. We put in place controls over property, so no new lease could be signed or break point passed without my sign off.  Between them these controls which squeeze overhead costs saved between £3 and £4 billion just in that first short year to March alone.
We're also reducing headcount. In the Civil Service, around 17,000 people out of about half a million in total have already gone - nearly all, I'm extremely glad to say, via natural wastage and voluntary redundancy.
But even though these savings have been made mainly through via natural wastage and voluntary redundancy, this is painful, and will continue to be so for some time to come. As a manager, telling people there's no longer a job for them is one of the most difficult things you ever have to do. If you're on the receiving end, it's very hard not to take it personally. I've been through it myself - when I lost my seat in the 1992 election. In my head, I knew that this was to do with the flow of the electoral tide, not - I think - directed at me personally.  But it was a shattering blow all the same.
Yes we've frozen pay as well.  Not popular I know.  But necessary if we were to have the best chance of preserving as many jobs as we could.  There's some fairly simple arithmetic.  The greater the cost per job, the fewer jobs we can afford.  In the recession hundreds of thousands in the private sector took actual pay cuts.  It was the best chance to keep their employer in business and their jobs intact.
We're also, as you know, reforming public sector pensions.  This is not about a race to the bottom.  We are committed to keeping defined benefit schemes, with a guaranteed and index-linked pension level.  Such schemes have all but disappeared from the private sector.  Public sector pension schemes will still be among the very best available. The benefits you have already accrued, you will keep - meaning that those nearing retirement will see little or no change.  But people will work for longer, because they're living longer, for a better balance between life in work and life in retirement.  And they'll pay more, for a better balance between what they pay and what other taxpayers pay.
Most people accept that this isn't such a bad outcome. They realise that there's a basic fairness to it, and that the old system was unsustainable and out of kilter. The discussions with the TUC and the Public Sector Unions are continuing and it was therefore premature for some people to go on strike last week. Thank you to the eight out of ten of you who ignored the pickets and turned up for work last Thursday.
The future
Our reforms aren't just about cutting costs, vital as that is. As I said earlier, my ambition is for the Civil Service to come out of the Spending Review period looking radically different.  A modern Service for the modern world.
First, the central Whitehall Civil Service should be much smaller.  Some of this is simply having leaner head offices.  But it's also a recognition that we don't need to have so many people within the central London postcodes.  At the moment we have roughly 80,000.  We should be able to manage in London with the numbers that will fit into the core Whitehall freehold estate - around 45,000.  And that will enable us to get out of many hugely expensive leasehold properties as well. This is a work in progress, but already you can see Cabinet Office sharing space with HMTreasury.
Second, the Civil Service should be flatter.   At present, the typical departmental organogram would do the Chinese imperial court proud. Management structures need to be less hierarchical and more streamlined, with reporting lines much shorter. A recent review of the Department for Business, Innovation and Skills recommended that its layers of management be cut to seven. To me, this still sounds like too many.  I am told that Tesco has five layers from CEO to checkout operator.
Third, it must be more integrated and fluid.  People should be able to move around more easily within the service.  The Senior Civil Service is in theory a centrally managed resource.  In reality it isn't.  Talent isn't always matched to where it can be best used.  And the fast stream graduate entry should be centrally managed also, so they expect to move around in the induction and training years.  The graduate entry into many other professional services organisation would typically have four six month postings with a range of different experiences and challenges.  This would not only equip fast streamers better for the variety of challenges that will lie ahead of them, but it would gradually build new cohorts who have a common ethos and experience that would help to bond the Service together.
Fourth, we need a different culture: pacier, less paper-driven, less imprisoned by process; more entrepreneurial and innovative, less risk-averse.  Easy to say.  Tough to achieve.  And it's not just about how civil servants behave.  It's about Ministers' expectations.  Parliament's requirements.  The media's demands.  These all may need to adapt if we are to have a more efficient and pacier Civil Service. 
But we're in a world that's changing ever faster, and we're working with ever fewer resources.  So we need to do things more quickly and more cheaply.  We need to be more robust about the way we work.  Less insistence on always being able to show to the nth degree how you reached a conclusion.  No more assumption that every action must be presaged with a strategy paper and analysis of every possible permutation.  More willingness to try new things.  No more: "It may work in practice but it won't work in theory".  A recognition that the best organisations learn more from the things that are tried and don't work as from the things that do.  Not every failure is culpable.  Yet we still have a culture where you can preside over an inefficient status quo with impunity; however try something new that might improve things but doesn't, and it's never forgotten.
We need relentless focus on outcomes; not on process and procedure.  More willingness to accept that something that delivers 80% of the solution in 20% of the time and for 20% of the cost may be worth having.
This is mostly about expectations, culture and behaviour.  I don't claim to know how all this gets to happen.  We will need to mobilise some of the best and most experienced operators both inside and outside Whitehall to help us deliver it.
But there are some practical things that can help.  Co-location of different departments, working more closely together in modern open spaces where rapid interaction is the order of the day: this can help.  Common ICT platforms enabling officials from different departments to move seamlessly between roles can help to break down the silos that often anchor us in bureaucratic paralysis.
And such changes to expectations and culture will make transition between the sectors less challenging too.  For people entering the Civil Service from the private sector - and vice versa - can experience culture shock so severe as to be occasionally terminal.  Tissue rejection is still too frequent, despite the welcome fact that many more appointments these days are external.
Fifth, equal status for civil servants who come through the operational delivery, management, financial and commercial streams.  This has been talked about for decades, at least since Fulton, but never delivered.  I look at the Civil Service as a Minister and I see a class-riven service.    White collar/blue collar.  Yes we insist rightly that no one can occupy a top job without some serious management exposure.  But it remains the case that departmental Permanent Secretaries are overwhelmingly drawn from the ranks of policy officials.  Nowhere else would this be the case.  In no other big budget environment would you expect there never to be a top executive drawn from the finance or commercial stream.  Nowhere else would strategy and policy consistently trump operational delivery in the competition for the top slots.
This must over time change.  Ministers need to forego their apparent insistence on having policy experts as Permanent Secretaries.  There must at some stage come a time when at least as many Permanent Secretary slots are filled from outside the policy stream as from it.  Then we will genuinely have what has been talked about for so long: genuine parity of esteem.
Sixth, and very much related: we need a massive upgrading in project, programme and contract management skills.  There are people with brilliant project management skills.  But not nearly enough and they're not nearly consistently instilled through the service.  That's why we're setting up a new Project Management Academy.  We're learning from some of the most successful organisations in the world.  This isn't new.  We don't have to reinvent the wheel.  Neither is it especially glamorous.  But it is needed.  And we'll do it. 
In the Public Services White Paper we'll set out how the Coalition Government is going to push forward the diversification of public service provision.  Commissioning from diverse providers means procurement and contract management will increasingly replace hierarchical line management.  We shouldn't just assume that these skills are inbuilt.  They need to be learned.  And we'll ensure that they can be.
Seventh, professional and commercial streams strengthened and given more clout and status.  One of the great advances since I was last in government, before the longest sabbatical in political history, is that these roles are no longer filled by clever generalists doing a stint in finance or HR before returning to their first love: policy.  We have strong cadres of highly qualified tough-minded professionals with the skills big organisations need.  So what's the beef?  It is that still they're not always given the clout and authority that they would have in the private sector.  In an IfG study early last year a Whitehall finance director was quoted - anonymously - as saying that he felt like a scorekeeper, not a player.  Yet in most private sector organisations the CFO will be the second most senior executive.  We need the same rebalancing.  The same uplift in clout and status for HR, CIOs, and commercial directors.
Eighth, there must be more rigorous performance management.  We've already started down this path.  And no, this isn't about saying that the Civil Service is stuffed with idle good for nothings who should be fired.  It hasn't been right in either direction.  The stars should be able to rise faster. There should be a reward for those talented individuals who deliver real change against the odds.  A flatter less hierarchical Service will make this easier to achieve. 
And there are poor performers who get overlooked and tolerated.  This is deeply demotivating and demoralising for the hard-working dedicated majority who see the reputation of the whole being pulled down by the few.  Again this isn't to say they should all be summarily fired.  The first step is to recognise under-performance and communicate it.  The next is to support the under-performer to improve.  Exit is the last resort.  But in that last resort it does need to happen, and it needs to happen on terms that are fair to everyone.  The Civil Service is not the only organisation where these tough conversations are often avoided.  But for a modern pacy fast-moving service fit for the future we can't carry on like we have in the past.
Mutuals
A word about mutuals.  I deeply believe that public service mutuals, employee-led and owned, can be a big part of the future. This isn't a cloak for privatisation.  It's the idea is that public-sector staff should be able to spin themselves off from their parent bodies by turning themselves into enterprises with an ownership stake for their employees. Some will do so with the help of private-sector joint venture partners, others will go it alone. Some will be not-for-profits, others fully commercial.  The benefits are less bureaucracy, better access to outside expertise and capital, and the huge boosts in productivity and morale that comes with employee ownership.  Last November Local Partnerships set up a Mutuals Information Service to act as first port of call for groups wanting to explore the mutualisation option. Since launch it has received around 250 enquiries, many of them from employees providing public services as part of local authorities across the country. There's no reason why the movement shouldn't spread to the Civil Service too.
Conclusion
To conclude, let me say again why I'm so committed to reform.
For me, one of the great pleasures of being back in government is having the chance to work alongside so many dedicated officials with the same public service ethos that I admired so much when I was in government before.  Many could have chosen, on leaving university, to earn a fat salary at a bank, to join the graduate trainee programme of this or that multinational - or, indeed, to start climbing the greasy pole into politics. Instead, they chose to become civil servants. Why? Not because they expected to get rich. Certainly not because they might get some letters after their name, or even before, in thirty years' time. Because the work's interesting - yes. Because it's exciting being part of bustle of Westminster and Whitehall, being in the loop on the news of the day - yes. But most of all because it matters, because they quietly know that they're helping make the country a better place.  That applies as much to the hundreds of thousands making Job Centres and Revenue offices function; who keep the borders open and secure; and who unobtrusively make a thousand and one crucial public services function.
Civil servants are the passionate, hard working people who keep public services going. My challenge is to make sure that the structures surrounding them support that. 
Published 5 July 2011