Foreign Secretary says international community committed to a better future for Libya
Foreign Secretary William Hague says, 'the legitimate demands of the Libyan people must be heard' in his closing remarks to the Libya Contact Group in Doha.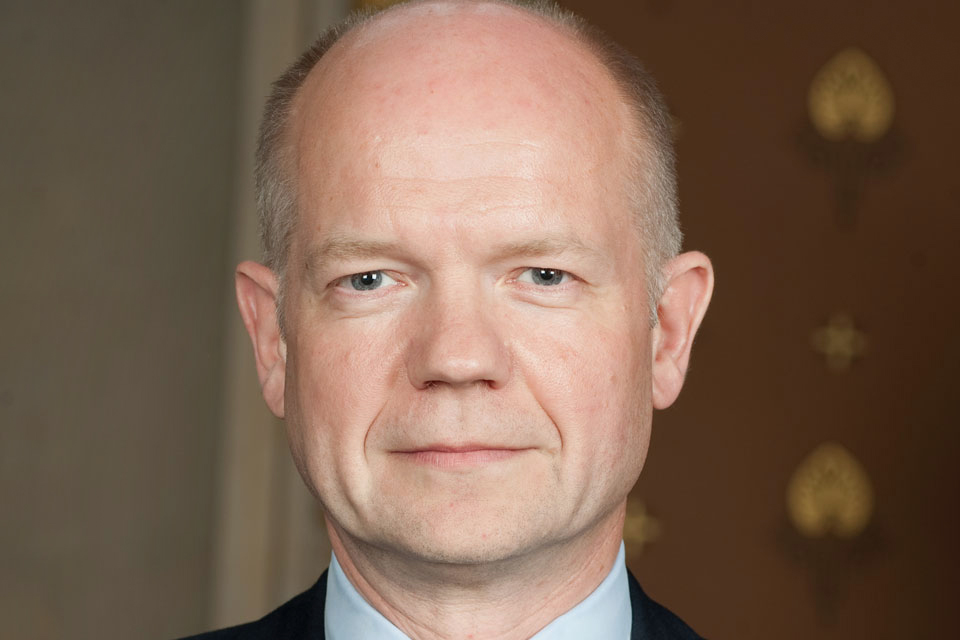 "Today the first meeting of the new Libya Contact Group has again demonstrated the international community's commitment to a better future for Libya.
The countries gathered here today have demonstrated their powerful determination to implement in full UNSCRs 1970 and 1973. As long as Qadhafi's regime continues to threaten and attack civilians, we will continue to take military action to save innocent lives. Qadhafi has not stopped attacks on civilians. He has not pulled back his forces. He has not permitted access for humanitarian aid. Qadhafi has lost any vestige of legitimacy and is weakening as those around him abandon him. There can be no future for Libya under Qadhafi. He must leave power. Qadhafi is not Libya and Libya is not Qadhafi.
The legitimate demands of the Libyan people must be heard, respected, and addressed. It is for them to choose their political future. Ministers attending this meeting heard directly from representatives of the Interim National Council earlier today. I welcome the INC's clear commitment to inclusive and democratic principles. In this regard, we welcome the role of the UN Special Envoy Mr Khatib and we have encouraged him to take forward an inclusive and representative political process. This transition process should include constitutional and electoral reform.
We are all aware of the plight of the Libyan people, of the suffering they experience on a daily basis, and of the fears and dangers they live under. In our discussions, all present here today stressed the importance of addressing humanitarian needs in Libya urgently. The UN should take the lead role in framing a robust international response. We agreed urgently to explore in detail the establishment of a Temporary Financial Mechanism to assist the INC in ensuring the continued delivery of public services to the people of Eastern Libya.
In addition, we agreed that the United Nations should take forward lead planning for early recovery and peace-building in Libya. This should be based on a clear assessment of immediate post-conflict needs in Libya, which should be completed as soon as possible.
Our message today is loud and strong. Qadhafi must go. We support the Libyan people's yearning for a better future. And we are working to help them build that future."
Published 13 April 2011