Foreign Office Minister discusses situation in Egypt
Foreign Office Minister for the Middle East Alistair Burt talked about the latest developments in an interview with BBC Radio 4.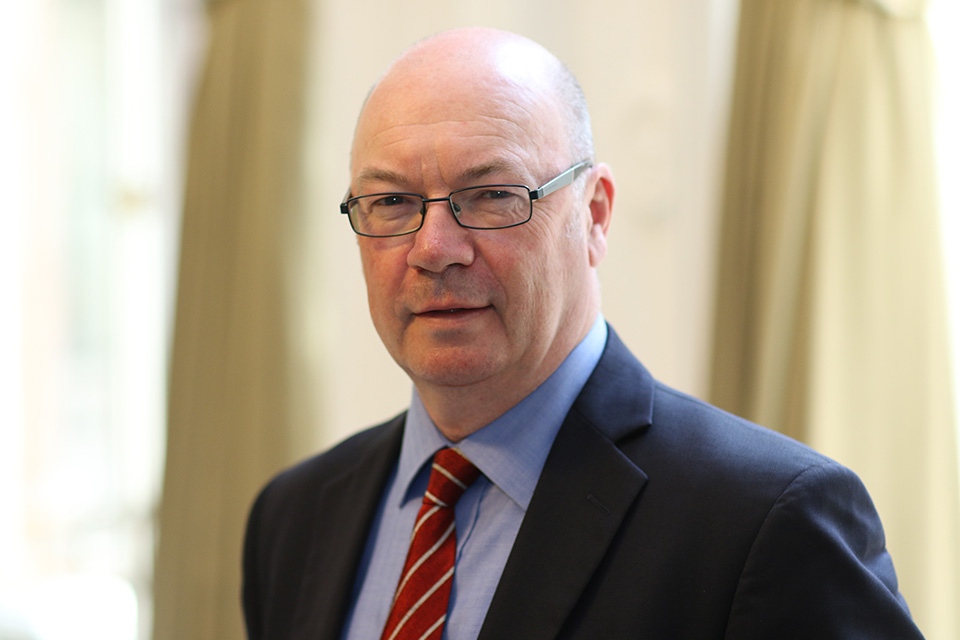 Shaun Ley (presenter): Well in our radio car now is Alistair Burt, Britain's Foreign Office Minister responsible for the Middle East and North Africa. Mr Burt, good afternoon.
Alistair Burt (Foreign Office Minister for the Middle East): Hello.
SL: The Egyptian Prime Minister is reported to have been on television this lunch time saying that the priority for his Government right now is restoring security. I wonder if that sort of talk about the role of the military raises any concerns for the Government here about whether it will ultimately be willing to hand over power.
AB: Well I think we've just listened to quite a fascinating series of conversations with people in Egypt and I think we should listen to them. What was remarkable was the, was the consistency of the optimism with which people are speaking and the sense that things are very different. It's not a, a simple military coup as we might have had thirty years ago, twenty years ago.
Something very different has happened, almost a, a leaderless revolution but a very clear sense of purpose from people. And people who having achieved something are not going to easily let it go and a military that seems to understand that. So of course it's right for, for the world to be watchful but so far the sounds that have been made would seem to be in accord with what people there are looking for.
SL: And is that the message you've been getting back from British diplomats in Egypt about the conversations they've been having with those who are now in charge?
AB: Yes, largely so. It, and if, of course words are not enough you have to look at the actions. And the actions currently taken; replacing some of the cabinet already but keeping other figures in place, making a very clear commitment in terms of international obligations in order to reassure people about stability, recognising that they have to move towards a civilian Government, there have to be elections and a reformed process, these are all good things to say.
But there also seems to be clear intent behind them and the way in which the military has behaved over the past couple of weeks would indicate that there are certain reasons for that optimism.
**
SL:** Now we heard form Mr Hegazi there talking to Hugh this morning that money matters, that the financial situation is critical, it's one of the things that contributed to the uprising in the first place. There are reports in the newspapers that the Serious Fraud Office is looking at freezing the assets of Mr Mubarak and his family and perhaps other former officials of the Egyptian Government. Is that right?
AB: Well two things to say. Firstly as far as I'm aware no requests have come in along these sort of lines but, of course, there are international steps that can be taken if required.
But secondly, can I say one of the, one of the key factors in both Tunisia and Egypt is the degree with which corruption is a factor, corruption on significant scale where those in command of a country have systematically appeared to take large sums of money and the sense that the public now know about this in a way in which they didn't and they resent it in a way in which they didn't in the past.
And I think …
SL: So does that put an obligation on us and other governments to do something about that, to get that money repatriated for example in the case of Egypt?
AB: The point I was seeking to make was that I think it's, it, it's that that is a factor that has added to the, the changing nature of politics in the region. The underlying tensions that everyone has mentioned, large numbers of young people, unemployment, the, the restrictions of political freedom, sometimes states of emergency, all these things have been common factors for some time but …
SL: But we have a role in this don't we, I mean …
AB: … that sense that personal wealth has been made …
**SL: ** I'm sorry to interrupt you but the Swiss Government has already frozen the assets, we know Mr Mubarak and his family had a lot of financial interests here, they have a home for example, is that something that we will now be following suit with?
AB: There has to be a request made for any of this action to take place but, of course, as I said earlier, there are things that can be done but so far that's not been a request made and therefore it's not possible to speculate.
SL: Alistair Burt, Foreign Office Minister, thank you very much for joining us.
Published 13 February 2011