Fire and rescue control services
Today the Government is publishing the outcome of its invitation to fire and rescue authorities in England to submit their plans to improve…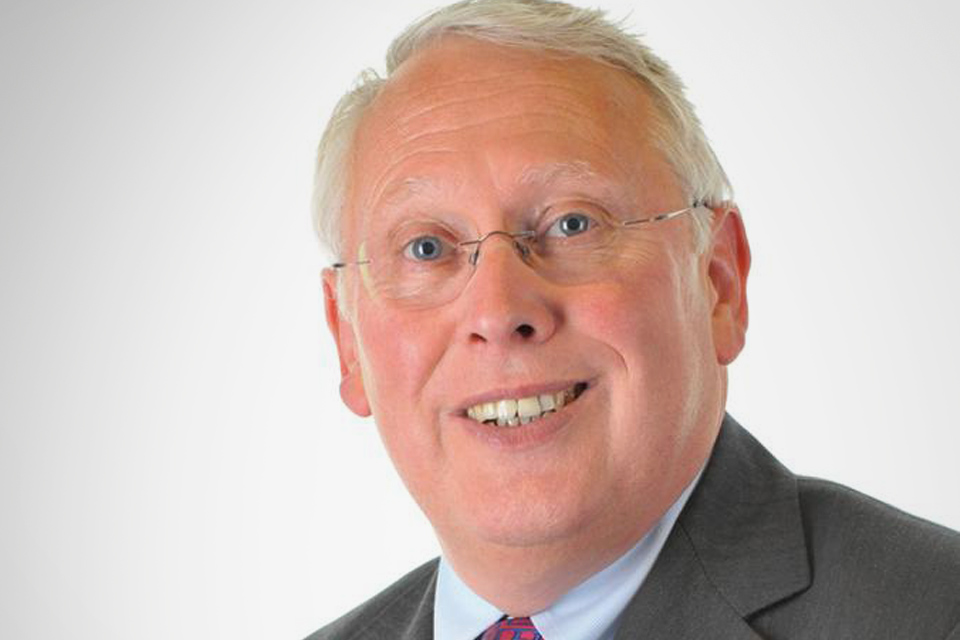 ---
Today the Government is publishing the outcome of its invitation to fire and rescue authorities in England to submit their plans to improve the resilience, efficiency and technology in their control services following the termination of the last Government's FiReControl project in December 2010.
In contrast to the last administration, the Coalition Government is adopting a localist approach to help secure improvements in national resilience, rather than the flawed approach of FireControl which tried to impose a top-down regionalisation of the fire service.
As I announced in my statement of 13 December 2011, Official Report, Column 90WS, the Government is making available £81 million for local improvements - up to £1.8 million for each authority - and additional funding of £1.8 million to secure benefits of national importance bringing total funding available to £82.8 million.
I would like to thank all the fire and rescue authorities that responded to this invitation and for their co-operation in sharing their plans. Most respondents agreed with the Government's preferred approach of achieving this through improvements and increased collaboration - in a locally-determined manner, with some Government support. The plans submitted by fire and rescue authorities have reinforced this approach and shown how a localist approach will build resilience on a national scale.
Our approach also seeks to take steps to tackle the legacy of the empty Regional Fire Control buildings which we have inherited, and which as the National Audit Office has observed, were a consequence of the flawed procurement process of the FiReControl programme. Some of these bids will make use of these legacy buildings; otherwise, we are separately seeking to dispose of the buildings for appropriate public or private sector use, to ensure value for money for the taxpayer.
This Government has also acknowledged the criticism of the National Audit Office of the FiReControl programme. As it stated in its report of 1 July 2011, HC 1272:
The FiReControl project was flawed from the outset because it did not have the support of those essential to its success-local Fire and Rescue Services. The Department rushed the start of the project, failing to follow proper procedures. Ineffective checks and balances during initiation and early stages meant the Department committed itself to the project on the basis of broad-brush and inaccurate estimates of costs and benefits and an unrealistic delivery timetable, and agreed an inadequate contract with its IT supplier. The Department under-appreciated the project's complexity, and then mismanaged the IT contractor's performance and delivery. The Department failed to provide the necessary leadership to make the project successful, over-relying on poorly managed consultants and failing to sort out early problems with delivery by the contractor. The Department took a firmer grip of the project from 2009 and terminated the contract in December 2010 to avoid even more money being wasted." (National Audit Office press release, The Failure of the FiReControl project, 1 July 2011).
In total, 23 bids were received from 44 of the 46 fire and rescue authorities. The London Fire and Emergency Planning Authority did not submit a bid as alternative arrangements had been agreed previously and resulted in London's fire control arrangements being provided from a new Operations Centre in Merton, which I had the pleasure of opening on 1 February. The Isles of Scilly Fire and Rescue Authority did not bid because its control arrangements are already provided by Cornwall Fire and Rescue Authority.
The bids outline a series of local proposals to:
Improve the efficiency of fire and rescue control rooms; for example, Staffordshire and West Midlands Fire and Rescue Authorities aim to combine the provision of control room services for both authorities sharing one common call handling and mobilising, command and control system, including a secondary control providing local resilience. Combining control services will provide the opportunity to improve efficiency.

Strengthen local resilience; for example, resilience for large incidents and spate conditions in Buckinghamshire, Cambridge and Suffolk will be enhanced due to greater numbers of control staff being on duty at any one time than had they worked in isolation and create a larger pool to 'recall to duty' if required, thereby strengthening the building blocks of national resilience.

Improve the ability to interoperate with each other and with other emergency services and agencies; 36 fire and rescue authorities' submitted joint bids that involved collaboration with at least one other fire and rescue authority. The other 8 fire and rescue authorities' submitted bids that involved collaboration with other emergency or local services.

Deliver cumulative financial savings of over £120 million by 2021; and

Provide a platform for further strengthening and improvement.
Each bid has been considered carefully in line with the criteria I set out in July for value for money, efficiency and resilience. The resilience aspects of each bid were assessed by the Chief Fire and Rescue Adviser. I am pleased to be able to announce that I will be providing funding this year to the following fire and rescue authorities:
Buckinghamshire
Cambridgeshire and Suffolk
Cornwall
Derbyshire, Leicestershire and Nottinghamshire
Devon & Somerset, Dorset, Hampshire and Wiltshire
Essex and Bedfordshire & Luton
Gloucestershire
Hereford & Worcester and Shropshire & Wrekin
Hertfordshire, Humberside, Lincolnshire and Norfolk
Kent
Isle of Wight and Surrey
Merseyside
Northamptonshire and Warwickshire
Oxfordshire and Berkshire
South and West Yorkshire
Staffordshire and West Midlands
Tyne & Wear and Northumberland.
I rejected 13 requests for funding above the indicative amount of £1.8 million per fire and rescue authority. In those cases, I am awarding £1.8 million per fire and rescue authority. The submissions did not provide evidence of exceptional factors sufficient to justify a higher amount.
These allocations are in addition to early bids that I had already accepted from: a consortia of four fire and rescue authorities (for Lancashire, Cheshire, Greater Manchester and Cumbria); Durham and Darlington Fire and Rescue Authority; and East and West Sussex Fire and Rescue Authorities. I awarded the consortia of four authorities an additional £300,000 per authority above the indicative amount because their plans involve utilising the new Control Centre in Warrington and will deliver additional savings to the public.
There are three bids from English fire and rescue authorities which require further work before I can award any funding. I have asked officials to work with Avon Fire and Rescue Authority, Cleveland Fire and Rescue Authority and North Yorkshire Fire and Rescue Authority with the aim of concluding matters by the end of June. I have set aside funding for them. We received one bid from a Welsh Joint Emergency Services Group which was out scope for the funding and has therefore been rejected.
I am also announcing today that I am minded to provide some funding from the £1.8 million fund for interoperability to a collaborative partnership of 13 fire and rescue authorities which has submitted a bid to develop standard operating procedures. I have asked officials to work with the authorities concerned to significantly reduce costs and ensure proposals align and support wider work now underway on cross 'blue light' service interoperability and have potential to be adopted across all fire and rescue authorities. We will be reviewing the further work underway on cross-service interoperability and will consider whether there is other essential work that ought to be funded from the £1.8 million interoperability fund.
My Department is writing today to fire and rescue authorities to notify them of the outcome of their bids. Where bids have not been accepted this communication will set out the next steps.
I am pleased to note that the Chief Fire Officers Association National Resilience has developed a detailed peer support process designed to provide assistance and support to fire authorities with the implementation of their control room improvement plans. This will provide central support to single fire authorities, or groups of partnering authorities, to facilitate implementation of their proposals to improve or replace their fire control facilities. It will also include the provision of a sector owned central repository to collate and manage information that will aid all fire authorities with the improvement or replacement of existing fire control facilities, along with the provision of professional support and assistance to resolve problems or issues when required or requested to do so.
Documents accompanying this statement have been placed in the Library of the House and on my department's website.
Published 1 March 2012