Speech
'FinTech is the future', says Andrea Leadsom
Economic Secretary talks about how financial technology is at the heart of the government's plan for economic growth.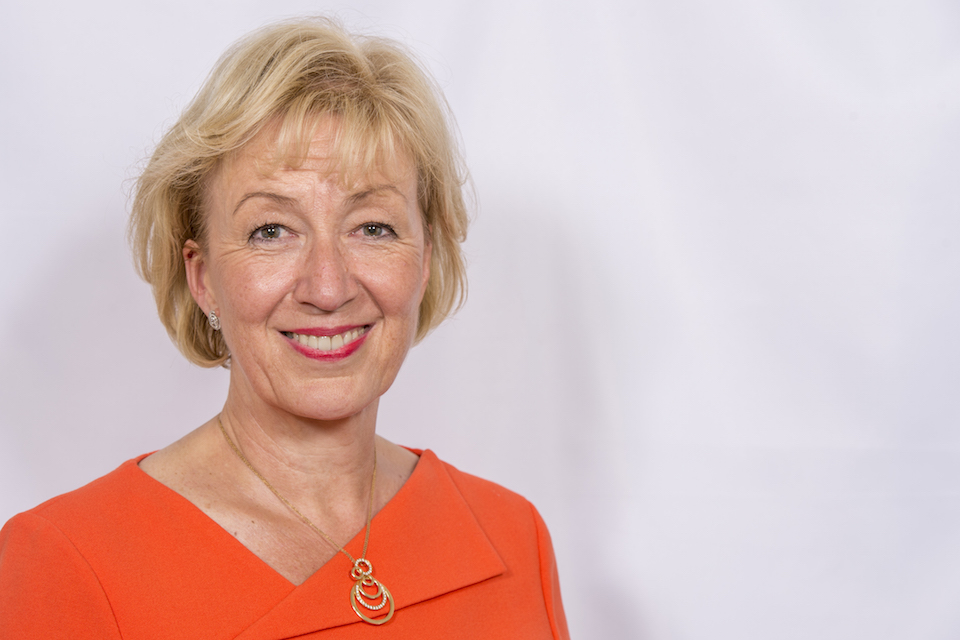 Good morning.
There's a quiet revolution going on right now in the way we do things.
It's like the steam engine at the end of the 18th century.
Or the car at the start of the 20th.
Like both those innovations, it transforms the way we live our lives.
It saves time and effort.
It gets the job done faster.
And it creates a whole new economy.
I'm of course talking about technology. At the touch of a button, we can do things in our day to day lives which would have taken hours a generation ago.
If someone had told me, a quarter of century ago, that from one small device which fits in my pocket I could send family photos halfway across the world, read the complete works of Shakespeare, do my Christmas shopping, watch TV episodes back-to-back, and control the heating at home when I'm at the office, I would have replied that they had been reading too much science fiction.
Now it's merely a part of life. A tool we use on a daily basis.
And technology is already revolutionising the way we access financial services, too.
Financial Technology – or FinTech for short – is the future.
Not only does it make life easier for the customer. It provides wonderful opportunities for British businesses. And it might just be the tool that restores faith in the banking industry.
So I was delighted to be asked to speak at Innovate Finance's Global Summit today (9 March 2015) – to the movers and shakers, the innovators and the influencers.
Because I believe that innovation from within your sector will significantly contribute to faster UK growth and greater jobs creation, as well as providing significant and tangible benefits for the customer.
FinTech is at the heart of the government's plan for greater UK growth.
Last August the Chancellor set out the government's plans to make the UK a global hub for FinTech development.
There is a significant opportunity here – total global FinTech revenues are around £20 billion per year and growing. And I am delighted to report that the UK is already doing extremely well in this space.
We are already the leading FinTech centre in Europe - but we want to make the UK the leading FinTech centre of the world.
The UK has an exceptional base to work from. We are already a leading global financial centre; we have world-class scientific research; and we have Europe's largest tech hub, Tech City, right on our doorstep. It make perfect sense, therefore to position the UK as the global centre of FinTech.
I would, just, like to take a couple of steps back, and consider first what we mean exactly when we talk about FinTech. What does the industry look like, and then what could it look like in the future?
The main thing to remember is that it doesn't have to be horribly complicated, or even particularly high-tech.
FinTech is about helping businesses to be more effective, enabling systems to run faster and better, and simply making life easier by ensuring that our financial sector works for the people who use it.
Its real power lies behind the effects of such impacts; adding to consumer choice, fuelling growth and ultimately boosting the economy in a way in which everyone can benefit.
There are some fantastic examples around of FinTech at its best, having direct impact on people's lives.
For example, we have TransferWise and Azimo, which provide people and businesses with a lower cost alternative for sending money overseas.
Funding Circle and Zopa, which are allowing people to directly lend to small businesses in their community.
Or even something as simple as cheque imaging – so, if you live in a rural area, you won't have to travel to a bank to pay in a cheque, but will be able to simply take a photo of it and upload it.
And this is a sector that continues to go from strength to strength.
As of the end of 2014, NewFinance estimate that there are over 1,000 FinTech start-ups in the UK.
In London alone there are over 44,000 people employed in the sector, more than in New York or Silicon Valley. And UK investment in FinTech was 177% higher in the first quarter of 2014 compared with the first quarter of 2013.
The challenge now is to keep up the momentum.
And as part of our long term economic plan, we are taking every opportunity to ensure the sector's continued growth.
Over the past year, we've taken a wide range of actions – including reforms to the regulatory and tax systems, and working to create the right investment environments for UK FinTech firms.
And as a sign of the importance we attach to FinTech, we have placed it as one of the Financial Services Trade and Investment Board's nine high-value trade and investment opportunities.
We created the new Payments Systems Regulator, which opens its doors in April this year. This will ensure that smaller banks and alternative providers of finance – including FinTechs – can access payment systems in a fair and transparent way, contributing to a more competitive payments industry.
And we are fostering innovation. In June, we worked with the Financial Conduct Authority (FCA) to launch Project Innovate, an FCA initiative to help both start-ups and established businesses bring innovative ideas to financial services markets.
Then, in August, the Chancellor announced in his Innovate Finance speech a £100m extension to the British Business Bank's Investment Programme – including funding for FinTech and a major programme of work on digital currencies.
And in the same month, we launched a consultation on the digital infrastructure that the UK needs over the next decade and beyond to become the global centre for FinTech. We'll be publishing a report on that at Budget.
We didn't stop there. In December at Autumn Statement, the Chancellor announced a strong package of measures to support FinTech.
We're naming the big banks that will have to share credit data, and refer on SMEs they reject for finance – helping alternative finance providers, including FinTech firms, to lend more effectively.
We have now concluded our call for evidence on data sharing and open data in banking, focusing on the potential benefits of Application Programming Interfaces – or, as I am sure you all know them as, APIs. We will be providing information on the next steps of this exciting programme of work at Budget.
We've also reforming the peer-to-peer market: consulting on ISA eligibility for crowdfunded debt securities; announcing we'll review EU regulations standing in the way of P2P institutional lending; and creating a bespoke regulatory framework for P2P.
These measures have been very well received by the FinTech community. But we do not want to stop there. In the immediate term, my officials in HM Treasury are considering a range of further options, such as the next steps on digital currencies.
And for the longer term, we are eagerly awaiting the outcome of GO-Science's "Blackett" review of Fintech Futures, which will examine the opportunities and blockers for UK FinTech over the coming years and decades.
Exciting times. Exciting opportunities.
I am really impressed with the range of sessions, guests, and seminars happening here today.
I was personally really pleased to see that Innovate Finance will be announcing the top 100 women in FinTech. This is important. We can only achieve global leadership in FinTech if we foster a genuinely diverse talent base within the sector, to ensure that this industry is strong, sustainable, inclusive and well-rounded.
The enthusiasm here in this room is palpable. I see ambition, and talent, and expertise. That is a winning combination.
I know that this is only the beginning, and I am very excited about where FinTech will take us next.
So thank you for the work you are doing. Congratulations on being part of the future. I look forward to seeing what innovations you come up with next - and continuing the conversation about how we can help you win the prizes that the technological revolution is putting up for grabs.
Published 9 March 2015