Speech
Fifteenth annual bus awards
Video speech by Norman Baker MP to the 15th annual UK Bus Awards.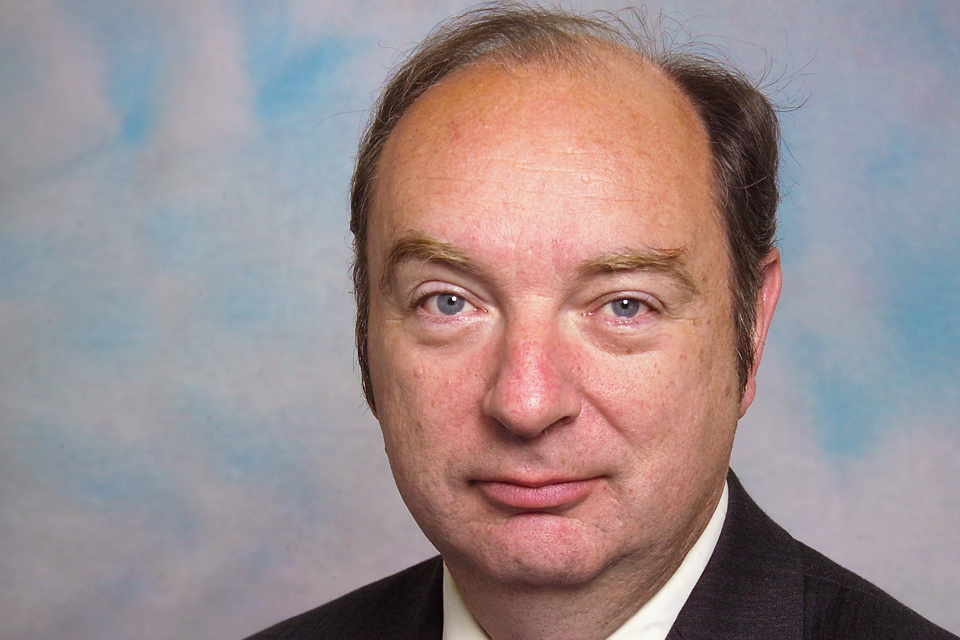 Norman Baker MP, Minister for Local and Regional Transport, gave a keynote speech to the 15th annual UK Bus Awards the Hilton Hotel in London. The awards recognise and celebrate the best performing people, projects and organisations in the industry. Fifteenth annual bus awards Date filmed: January 2011
Norman Baker, Minister for Local and Regional Transport: Thank you, Stephanie. You can listen to it on the internet too if you're particularly enthusiastic about that.
Good afternoon, ladies and gentlemen. It's a great pleasure to be with you here today (7 February 2011) as part of this prestigious ceremony on your 15th anniversary. You'll be pleased to hear that I'll be brief and to the point. As Lord Reading once said on these occasions, "Always be shorter than anyone dared to hope," and of course in this audience I'd better keep to time, had I not? Today's (7 February 2011) event's a celebration of achievement in an industry that plays such a critical role in British life yet doesn't receive enough recognition for the contribution it makes. Buses are the backbone of our public transport system, accounting for two-thirds of all public transport journeys made; that's because they are becoming, and have become, an accessible, user-friendly and affordable alternative to car travel, providing an essential public service at the heart of almost every community in Britain, linking people with friends and families, schools and hospitals, shops and leisure facilities. And let's not forget the important role that buses play in helping to tackle congestion and reducing pollution from road transport, so let me assure you that as Local Transport Minister I will support the bus industry as a vital part of our wider transport programme.
As John said in his introductory comments, it's clear that there are challenges ahead, and I recognise that - I don't underestimate them - but our central aim, our guiding light, is quite clear and it's simply this: we want more people on buses to help people get to work, to help people who don't have access to a car, to cut the carbon footprint of transport, and that's why in our recent spending review we retained Bus Service Operator Grants (BSOG), contrary to what you might have read in the newspapers beforehand, albeit with a 20% reduction from 2012 onwards.
Now, while I appreciate that any cuts will be unwelcome and every sector of the economy has had to make a contribution to tackling the wholly unsustainable debts that the coalition inherited on coming to office, but our decision on BSOG which offers benefits, I hope, represents a good result for the bus industry, for the passenger and for the taxpayer, and, I might say, reflects a bit of effective lobbying.
Back in June I told the House of Commons that the benefits of the grant are clear, and they are: helping to keep fares affordable, attracting more people onto public transport, incentivising fuel economy. I meant it then, I believe it now, and that's why we have retained the grant.
Now, John, you also mentioned the issue about concessionary fares, so perhaps with this distinguished audience let me just say something quickly about that. Local authorities have a legal obligation to compensate bus operators fairly for taking part in the concessionary fares scheme. The mantra is no better, no worse off - that's the principle. That principle remains, nothing has changed, and the same approach will continue to be followed in appeals. The Secretary of State for Transport's office-appointed representative will, in determining appeals brought to him, take account of DfT guidance, but, most importantly, will apply the law relating to the compensation of operators to ensure that local authorities fulfil their obligations to ensure that operators are no better and no worse off; that has not changed.
We also want to support the industry through a government-wide commitment to localism. Localism works and it works particularly well for transport, that's why we recently announced our new £560 million Local Sustainable Transport Fund with the high level objectives of creating growth and cutting carbon, something the bus is very well placed to capitalise on. The fund will support partnership working, will simplify funding streams and enable local authorities to bid for money to address their transport priorities. Making the bus more attractive to passengers is clearly something which will qualify for funding under this new regime.
I also believe it's the government's job to help the industry innovate, that's why, for a start, we're investing in low carbon buses to help decarbonise transport in the years ahead. The Green Bus Fund will enable bus operators to local authorities to purchase around 500 new hybrid and electric vehicles operating in many of our main cities, and some rural areas, by March 2012. My hope is that this fund will kick-start the market for low carbon buses and technologies, and I was very pleased when I visited the Bus Expo in Birmingham recently to learn how well this initiative has been received by the industry. Second, we are fully committed to ruling out smart card technology. We've recently provided £20 million of grant funding to the 9 biggest English urban areas outside London to support smart integrated ticketing across the country, and we of course, we have retained the BSOG smart card incentive; this is very much our agenda for the future.
But back to today (7 February 2011): I would like to thank every local authority and operator who's responded to the initiatives we've brought forward, but, indeed, also for the work they are doing to promote the bus and bus travel across the country, and that means congratulating every short-listed entrant today, because all of you have excelled in one way or another over the past year and the excellence we are celebrating today provides a foundation, I believe, for a secure future for the bus industry and you do, in my view, have a secure and a good future, and a vital future if you'd help the government realise its objectives of creating growth and cutting carbon.
Thank you very much for inviting me along today (7 February 2011).
Published 7 February 2011