Speech
Elizabeth Truss speaks about improving teaching
Education Minister Elizabeth Truss speaks to Reform about new freedoms for teachers over materials, assessment and professional development.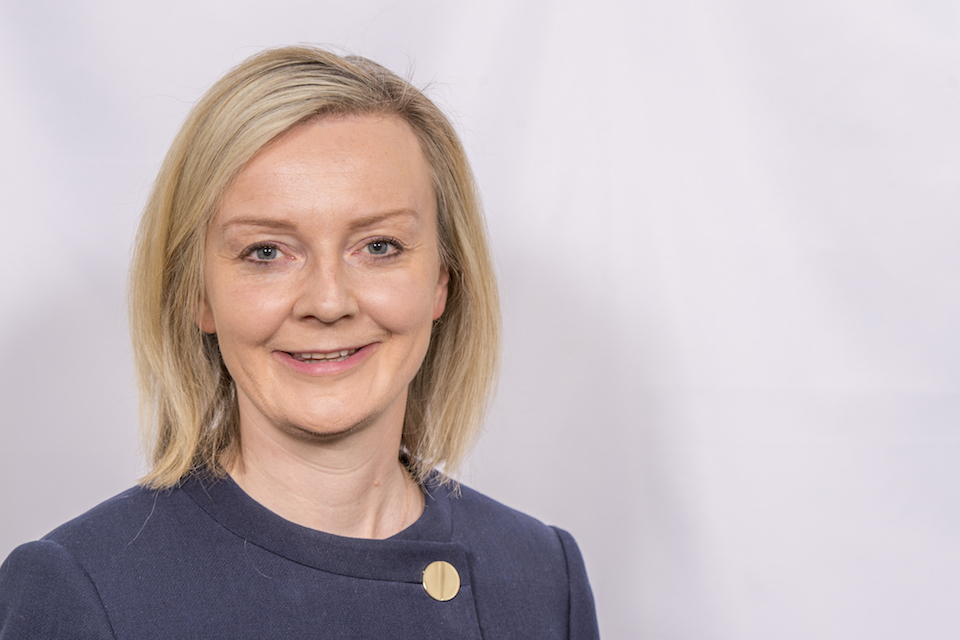 Introduction
It's a pleasure to be back at Reform.
I want to start with a story. I was visiting a primary school in East Anglia a few months back. I was talking to the teachers. It was late on a Friday evening, about 6pm.
And as most people were heading off for a night in front of the TV - or for a night in the pub - they were in their classrooms.
They were working away on something called 'assessing pupils' progress', or APP.
It's basically a massive sheet which records whether a child is achieving in a subject against a set of things called 'assessment focuses'.
It was introduced under the old National Strategies in 1998, and came with a 40-page guidance document. Many schools felt forced to adopt this enormous, cumbersome process.
But here's the funny thing: this government got rid of it.
The APP documents haven't been on the Department for Education's website since 2011. Ofsted said APP was unnecessary in 2010.
And even odder - the teachers themselves didn't like it.
They weren't working on it because they thought it would help their pupils - but because they thought they should.
That they'd get in trouble from their bosses or from central government - or that when an inspector called, they would be asked for that paperwork - for evidence in how they were testing and tracking their pupils.
I'm sure many teachers recognise this situation.
Because when the rules change, often the traces of the previous regime hang around.
A bit like space junk - the old satellites still fly around, getting in the way, long after they are no longer required.
A school-led system
So today, I want to talk about how a school-led system is enabling teachers to take the lead. About how they have more freedom to make decisions about what is effective, and what helps children learn.
And to talk about how this works with the new test frameworks at key stage 1 (KS1) and key stage 2 (KS2).
We are clearer about the required standard
We know that we need to have higher expectations of our students and what they're capable of.
The new curriculum, which starts this September, gives much greater flexibility to teachers - but expected attainment is higher.
The KS1 and KS2 tests are more demanding: such as calculating the area of a parallelogram or the volume of a cuboid in maths; in reading, tackling more stretching questions about what authors are trying to do; in spelling and grammar, displaying correct punctuation and sentence structure.
There will be marks for children who use efficient methods of calculation - such as long division and multiplication, or adding and subtracting in columns (as opposed to so-called 'chunking' or 'grid' methods) - but who get the wrong answer. Calculators are also banned from tests from this year.
We know the best-performing places - like Singapore or Shanghai - have high expectations for every pupil.
Classes are 'taught to the top' - and then struggling students are given extra support to keep up.
Of course individual needs are attended to. But there is no false differentiation: they don't set out, right from the beginning, with the assumption that some children just won't make the grade.
And in this country - on Monday I spoke of the 18-month vocabulary gap that has already emerged between rich and poor pupils by age 5 - and how schools, working with private and voluntary nurseries, can lead the effort to change that.
We know at present, the gap grows wider during primary and secondary education.
But poverty should not be destiny.
So we can't afford to talk of a 'forgotten 50%', or as some children being 'not academic'.
This approach is reflected in the new floor standards.
We have set out that the vast majority of children must achieve core competency in English and mathematics.
We need to have a clear, high goal - that the whole class aims for.
And that's what the new standard aims to clarify.
But not telling teachers how to teach
So we are clearer about the end result - about what each child needs to know and is able to do.
But we recognise teachers are the experts at the 'how'.
In the past, governments pumped out vast reams of paperwork and guidance. We had the APP, the National Strategies programmes, levels and the QCA with guidance on lesson plans, and more.
These were well-intentioned. It's almost beyond satire, but the APP - pages and pages of paper, requiring hours of literal box-ticking - was even introduced with the aim of 'reducing bureaucracy'.
But the practical result was that the great clunking fist of central government reached down into every classroom.
Teachers felt they were being told how to teach.
They spent time and energy meeting the demands of every diktat.
And it meant a creeping assault on the skills and professionalism of teachers.
Because each fresh command from Whitehall undermined the status and independence of teachers. They felt they had to mark, plan, and test in the way they were told.
Our approach is different.
It's based on clarity over the ends - and freedom over the means.
That applies to assessments, textbooks, course materials and professional development.
That does not mean that schools leaders and teachers have to create it from scratch. But of course they look at the efficacy of programmes, the evidence of results in order to reach higher standards.
They can use materials and programmes from suppliers, publishers and other schools or chains.
And government is helping, of course - we've set up the new maths hubs, to spread best practice, and set up an exchange scheme with Shanghai to learn from the best maths teachers in the world. And in subjects like computing, we're introducing 'master teachers'.
We're funding teaching schools to prepare for the new curriculum, and using the subject expert groups to identify potential gaps in resources for new topics. And there's the Assessment Innovation Fund, to help spread good assessment models.
But we are not going to say 'here it is', as happened with the old National Strategies.
Because heads now have the freedom - and responsibility - to ensure that what they use is effective - that it uses teachers' time to the best ends - and is well researched.
It's about what works.
Testing
Looking at assessment first, the old system for tracking a child's progress was called 'levels'.
Each subject was broken up into descriptions of what a child could do, and a teacher marked each child as one of several broad categories within a subject.
Except it was unclear what counted as which band. The language was common, but it meant different things to different people - so it was hard to compare children within 1 school, let alone across the entire system.
And the descriptors didn't relate directly to what pupils had been taught. There was a single continuum from levels 1 to 8, and the expectation was that children could be identified on this continuum, regardless of age.
So parents struggled to understand how their children were actually doing. And teachers spent more time working out what level a child was on - rather than what a child could do, and what they needed to do next.
Levels became an end in themselves.
So in 2012, we decided to scrap levels.
National tests in 2015 will be the last to be reported in levels. This year's year 4 will be the first that don't need to be put into levels.
Instead, we're moving to a much smarter system for key stage 1 and 2 tests.
Children will get a score. If they get 100, they've hit the expectations for their age.
Above that score - and they're ahead. Below, and they're behind.
It's not relative to their peers - or 'norm referenced', to use the technical phrase - it's about whether each child is progressing at the right rate, and knows what they should at each age.
That's much better first, because it's clearer to everyone.
If a child gets 80, or 100, or 120 - their parent knows whether they're meeting the standard or not for their age. And it's consistent across year groups.
This is how the new end of key stage 2 tests will work - and schools can decide whether to have similar tests for the other years.
Because it's a much more sensible way to track progress earlier, too.
To quote Sir Michael Wilshaw in his speech to the North of England Education Conference earlier this year:
[We] expect every school to be able to show what their pupils know, understand and can do through continuous assessment and summative tests.
I have never seen a good or outstanding school that doesn't have summative tests at the end of each year.
[Inspectors] will want to know how often pupils are assessed and what tests are being used. For those schools that struggle to create their own, we can be sure that the market place will come up with good standardised tests for each year group and each subject.
Inspectors will want to see how well the tests are linked to the curriculum and how the results are being used to inform the school about the quality of teaching and the progress of children.
We know that many schools are already leading the way.
Like Holy Cross Primary in Leicester, who adopted GL Assessment's 'Progress in English' to identify learning, along with reading and cognitive tests, too.
Or Taunton Academy who use Renaissance Learning's tests - which the head, Andrew Otty, describes as 'excellent and logical'.
Antony Wilson, who is headteacher at Sir William Borrough Primary School, said that these tests were 'the most precise analytical tool that we have ever seen […] showing the development of children's English comprehension skills'.
Or Loddington Primary in Northamptonshire, who started using NFER's tests.
To quote Sue Walters, the headteacher:
The tests were really easy to use, and they were very child friendly […]. The children would even ask us sometimes, 'when are we getting to do the tests?'
These schools have gained a much better grasp of pupils' progress.
They've showed it's straightforward.
And it's great to see them taking advantage of their freedoms. And no doubt these and other organisations will develop tests based on the new curriculum.
Materials and continuing professional development (CPD)
There is the same choice for schools on materials and professional development, whether that means investing in textbooks, a programme or innovating at a school.
Because too often, teachers felt if they didn't prepare a lesson a certain way, or spend ages reinventing the wheel or 'being creative' with 'mix and match' materials, or do paperwork like the APP, they'd be penalised.
It's good to clarify that's all untrue.
To quote Michael Wilshaw directly:
Ofsted does not have a preferred teaching style. Inspectors are interested in the impact of teaching on learning, progress and outcomes.
We're seeing the same sort of change in teaching materials, too.
I've said before that there has been an 'anti-textbook orthodoxy' in this country. In TIMSS, an international study of maths and science teaching, an average of 75% of teachers in countries studied use textbooks as the basis of instruction for 10-year-olds.
In England - it's 10%.
This doesn't make sense to me: surely a well written and designed book or online course means that teachers can spend more time on subject knowledge development or working with children, rather than photocopying worksheets.
I often meet teachers that want to use them. And now, they have freedom to choose. They can just get on and use them - making their own decisions about what works, and what's value for money.
And the evidence is impressive.
Marshall Cavendish, the publishers of textbooks following the mastery model, submit their results to full scientific scrutiny. With peer-reviewed articles, control trials, and more - they've proved their approach raises standards.
Like Alexandra Township in Gauteng, South Africa. It helped its worst performing children catch up the equivalent of 4 months with the best - after only a short time using My Pals are Here.
Or the state of New Jersey, where students on the programme improved about 3 times faster than others.
Now, it's great to see their textbooks coming to England: last week, Oxford University Press announced a deal to publish Singapore Maths - like My Pals are Here, launching in spring 2015.
And we know there are many more great programmes - like the Minimus books in Latin, written by a classics teacher - and major publishers, such as Collins, Pearson and Espresso, are developing coherent resources for teachers to use with the new curriculum.
Teachers now have the freedom to look at the evidence on these materials and others - to work out how to learn from the best - and get on with it.
Integrated materials and CPD
We are also seeing the development of programmes that integrate materials and training and development.
Take the maths mastery programme.
The mastery model of learning places the emphasis on understanding core concepts. It's associated with countries like Singapore, who have very high-performing pupils.
And in this country, Ark, the academy chain, took it on and developed it.
Ark run training days for maths departments and heads of maths from other schools.
They organise support visits, and share plans and ideas online with other teachers, and share their learning with a cluster of other schools.
It's a very practical model. We know not every school will have the time or inclination to develop its very own programmes - a small rural school, say, or single-class primary schools.
But in maths mastery, a big chain like Ark took the lead, and made it straightforward for other schools to adopt their model. They maintain an online community - which is a cheap, quick way of keeping up with the best teaching approaches.
That's the sort of innovation that's possible.
Of course the important thing is the results. The programme is being evaluated so that when the results come out headteachers will be able to look at it and see if it represents good value.
Teaching patterns
The same goes for working patterns.
Think about those teachers, filling out forms late on a Friday night.
That's not just irritating for those teachers. It's a very poor use of their time.
But now, we can see schools starting to structure the school day differently.
Like Kibworth. Following a visit to China - and seeing how they structure their day - Kibworth Primary, working with Parkworth Primary, started a Chinese model of mixed lecture-style and small-group classes. They explain concepts in larger groups, and then check understanding in smaller groups.
That freed up an extra 6 hours a week for teacher development time, working together using Chinese research and study methods.
With that extra time for professional development, teaching inspection grades are now a full grade higher than before.
Teachers' time can be used much more effectively - and inspiring schools like Kibworth show how it can be done.
…which is an opportunity for teachers
So in the abolition of levels and associated bureaucracy - the new freedom over materials, assessment, and development - the message to schools could not be clearer.
We will look at results - not meddle in teaching styles.
Under the new system, we are clearer on the ends. And give freedom on the means: freedom from government prescription. And freedom to explore new ways of teaching.
Teachers have more influence than ever over their own profession.
And that means they can focus on what really matters: a better education for our children.
Published 10 April 2014