Speech
Edward Timpson speaks at the National Care Leaver Week annual conference
Edward Timpson spoke to the National Care Leaver Week annual conference about the new cross-government Care Leaver strategy.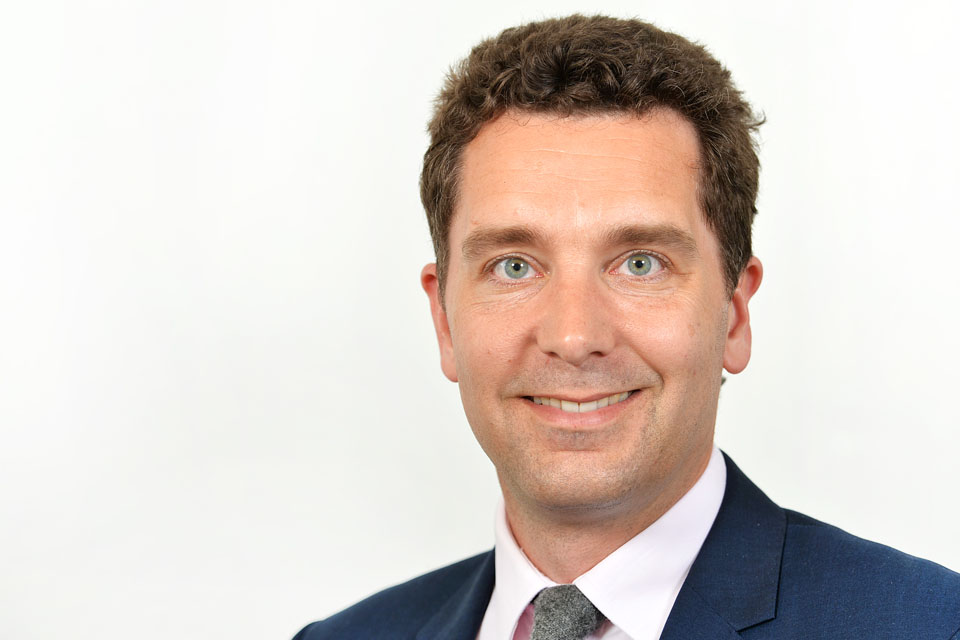 Thank you. It is a pleasure to be here.
It's exactly one year since I spoke at this conference. This time last year, I'd been in this job for about a week, and it was one of my very first engagements as a minister.
It's good to be back - even if it is making an increasingly ominous link in my mind between the Care Leavers Foundation and Halloween.
It's been a busy year. But some things haven't changed at all. Last year I spoke to you about my family - about the help and love they gave to my foster brothers and sisters - about my work as a family barrister, in parliament on the APPG for young people - the experiences that inspired me as a new minister.
One year on, they inspire me still. MPs are sometimes asked, why do you do it - why did you go into politics? My answer remains - this is why.
Shared priorities
And more than ever, I think all of us in this room share the same ambition for care leavers.
Everyone goes through some pretty big life changes in their late teenage years and early twenties. The hard knocks and highlights of growing up - renting a flat, getting that first pay-check - maybe moving to a new city, making new friends.
All young people experience those things.
But some have a better support network than others. A close family to depend on - parents providing the odd meal at home, help with deciphering letters from HMRC, the security of an old bedroom - and I'll name no names, but maybe even the occasional load of washing.
Most of us took those things for granted. Some, like care leavers, can't.
And while the majority of young people are leaving home later and later - well into their early 30s, here in London - care leavers will usually be living independently by 18.
That places demands on them that most young people simply never have to face - requiring reserves of resilience, and immense toughness.
What we all want is something that is not, in its way, particularly controversial. Only that every young person, no matter their background, gets the same good start in life. That as each starts that process of working out what they want to do - who they want to be - they have the right balance of support and independence that lets them succeed. That's what growing up usually means. And care leavers deserve it too.
One year from your last conference, my sense that we share this purpose is as strong as ever.
What we've done so far – the charter.
It's also one year since we launched the Care Leavers Charter.
It was an important document - not just because it set out clear expectations for local authorities' treatment of care leavers.
But because it was written by care leavers themselves - and was all the fresher for it.
And it set out the principles for looking after care leavers right up to 25 - rather than letting them disappear off the local government radar as soon as they left care.
I'm delighted that 120 local authorities have signed up to the charter. And it's already prompted some great examples of local authority work.
Harrow Council, for example, reviewed their care leavers policy in June. They increased the grant to care leavers by £500, made it clearer to care leavers what they were entitled to, and what their responsibilities were - and how to get in touch with the council if they needed to. Just some practical changes to make life easier for care leavers.
Or look at Oldham Council who have - in their own words - 'fully embraced the Care Leavers Charter'. They're reviewing their Staying Put policy, hoping to increase support to carers of young people after 18.
And they have published a pledge to looked-after children, which is now extended to care leavers. Its last line says, and I quote:
We will treat you with respect and ask ourselves "would this be good enough for our own children?
That's a powerful idea. And I think it's exactly the right question to ask.
That's just 2 councils doing great work with the charter - I could have mentioned many more.
What we've done so far – duties, funding, accountability
Since we launched the charter, we've made some further improvements to the system.
In November 2012, we added a specific reference to looked-after children and, by extension, those leaving care, to the NHS mandate. That means that our health service, working with schools and social services, now explicitly supports and safeguards this group of vulnerable children. That is an important duty, and a big change.
That's on top of new duties for local government to provide personal advisers for care leavers - duties which we will be strengthening soon.
We've funded projects like From Care To Work, run by Catch 22, which has seen about 6,000 job, training or education openings for care leavers - everywhere from Marriot Hotels to Tottenham Hotspur.
And we've improved direct grants to care leavers themselves. Like the £1200 Further Education Bursary, the £2,000 Higher Education Bursaries - or the £8 million we've spent on Junior ISAs for looked after children. Some 42,000 have benefitted from in the first year of the scheme.
Or take the Setting Up Home allowance. This time last year, only 32 authorities were paying at least £2000 in each grant. I wrote to all local authorities last winter, pointing this out - and now, the number of authorities has tripled.
Think about the practical impact of these bursaries and grants. They represent a landlord's deposit. Or the down-payment on a training course. Or simply the train fare to an interview. They're the sort of thing that can make a tangible difference.
And finally, we've improved accountability, too.
Last autumn we published a data pack - outlining statistics on care leavers' education and employment status. Making this raw information publicly available is the best way of holding government to account, at every level.
And from this autumn, Ofsted's new framework for inspecting children's services will place extra emphasis on care leavers – and overlapping local authority inspections will be replaced with a single, clearer, set of standards.
New duties, new funding, better accountability: all designed to make the system more effective.
But need to do more
But we know that there is more we can do.
And in particular - we know that the most important thing is that different bits of government work together.
Politicians love to impose nice and neat divisions upon things, to order the world into rigid categories: so the bureaucratic box marked health is separate from that marked education, is separate from housing and from justice and so on and so on.
But of course, that's not how life actually works. And it's completely meaningless to people actually using services.
I meet a group of care leavers regularly at the department. They make it clear they often find it hard to access services - and wished that the whole system was more coherent.
And they're right. If someone needs a helping hand to get into work - does it matter which arm of government is funding it? If they have health problems, do they care whether services label them child, adolescent or adult - and should they really notice any problems as they move between categories?
We know that care leavers are more likely to be NEET. We know that they're less likely to have good qualifications. We know that they often struggle to find suitable accommodation.
That makes quality of support - and consistency of support - essential. If care leavers experience patchy services, they are more likely to slip through the cracks.
And again, remember the lucky majority. Whether it's the bank of mum and dad - or mum and dad's restaurant - or mum and dad's car hire - they can normally rely on stable support.
That's what we want for care leavers, too - for them to enter adult life with equal dignity, safety and opportunity to their peers.
Launch of strategy
I briefed the Social Justice Cabinet Committee, a group of ministers from across Whitehall, on what the care leavers group had told me. They all agreed we had work to do.
And that's why I am delighted today to publish our Care Leavers Strategy.
This is the first time there has been a cross-government strategy for care leavers. It's not that previous governments didn't try to help care leavers. It's that without a focus - without a united purpose and ethos - those bureaucratic divisions can get in the way.
Bad government frustrates the best of intentions.
So the guiding principle of the strategy is to make government fit around the care leaver - not the other way round.
That's something which Access All Areas suggested, and it's what the APPG for Looked-After Children suggested when I was its chair. I'm delighted to make it happen in government.
Specific actions under each department's responsibilities
The full document is available today, and I encourage you to read it closely.
But just to pick out a few highlights - each relevant department is making some tangible contributions.
In employment, say, DfE will continue to fund Care To Work, while the DWP are working to ensure care leavers have quick access to the Work Programme, and can get Universal Credit when it's introduced.
They'll also make sure care leavers are identified on their database – so that support is tracked, and care leavers are better recognised at Jobcentres.
In health, next year, DfE and DH will jointly update guidance on promoting the health of looked-after children. DH will increase training available to clinicians, teachers, social workers and counsellors on young people's mental health - meaning care leavers are more likely to find consistent health services that understand their particular needs.
In housing, DfE is funding NCAS to run a residential children's home project over the next 2 years - while DCLG is consulting on social housing guidance that will prioritise the most vulnerable groups, including care leavers.
And to pioneer new services across government, I'm working with the Cabinet Office's Centre for Social Action - a unit aiming to tackle social issues by promoting volunteering, mentoring or peer-to-peer support - to look at what could work for care leavers.
I also recently announced a new Innovation Fund, to identify and support new ideas that radically improve the life chances of vulnerable young people - and I hope local authorities and voluntary sector organisations will continue to submit their proposals.
Or look at the New Belongings project - run by the Care Leavers' Foundation. Small expert teams will work intensively with 9 local authorities - along with other care leavers themselves and the local community - to improve services for care leavers.
Each of these programmes - in employment, health, housing, innovation - is, on their own merits, worthwhile.
But what's really important is that it's co-ordinated.
For the first time, in a single strategy, from justice to housing, education to finance, all government action affecting care leavers - across departments - is working to the same ends.
The future
Of course, the strategy itself is just the document: what's important is action.
To make sure it happens - and to publicly show what we've done - we will report in 12 months, through the Cabinet committee.
It's not just about what government can do, though.
Some of our programmes rely directly on our partners - whether in local government, or in the voluntary sector.
But in a much bigger way, central government relies on you.
We at the department can set the rules, provide funding, make changes at a policy level - but the real impact on care leavers' lives comes from you, the people working with them. We rely on your commitment, and respect your knowledge and understanding of care leavers' day to day lives.
So I would like to end by making an invitation: let us know what you think.
If there are any care leavers here today: talk to us.
Or for those of you who work with care leavers directly: talk to them. And then talk to us. We've set up an email address - at the back of the strategy - to get in contact. And I encourage you to send your thoughts in.
Because we know that the experience in this room - the shared commitment to giving care leavers an equal start in adult life - is what will really make the strategy something that changes lives.
In a years' time, I hope I'll be speaking to you again. I hope we'll be talking about what we've seen the strategy do for care leavers. And you have my word that my desire to make things better for care leavers will remain undimmed.
Published 29 October 2013