Speech
Edward Timpson on better support for vulnerable adolescents
Children's Minister Edward Timpson addresses the second European Multisystemic Therapy Conference.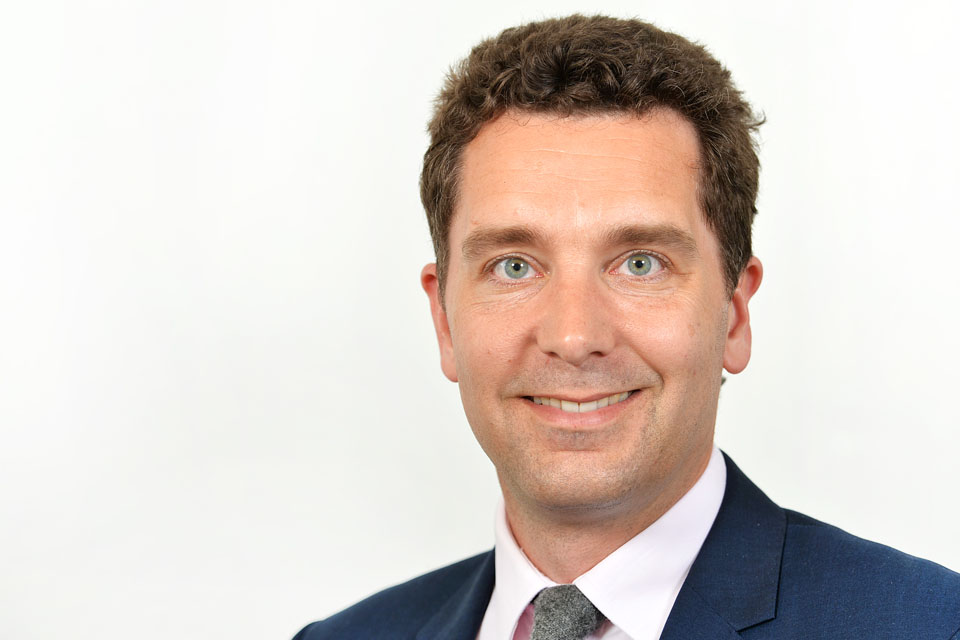 Thanks, Helen (Jones, independent social work consultant), it's a pleasure to be here.
I'm particularly delighted to welcome London colleagues from right across Europe to this important conference. And dare I say an even more important event than Saturday's Eurovision song content in Copenhagen, although, we of course, extend our congratulations to Austria on their emphatic victory. We're celebrating in the UK too, hitting the heady heights of 17th, up 2 places on last year. We live in hope. Good chances the weekend's showcase of European musical talent will be eclipsed by your very own 'MST Europe's Got Talent' this evening! Again, we live in hope.
Today's focus - better support for vulnerable children - is particularly close to my heart.
I grew up with many foster children (around 90 in all) - 2 of whom we adopted - so I've seen first-hand the huge struggles they face and what it takes to help them heal and find a brighter future.
That's what inspired me to become a family lawyer in the care system for 10 years and what drove me to go into politics.
It's these children - as well as those on the edge of care - who are the real reason I'm here today.
Of course a big part of providing better support for them is good therapy.
But when we adopted my brother Oliver over 30 years ago, therapy as we know it today was almost totally absent. Oliver was just 6 at the time he came to live with us and arrived with more emotional baggage than personal possessions.
We had no idea then what we were taking on. He'd been mentally and physically abused and, as we now know, had real attachment problems. Some of these issues continue to be a struggle for him to this day. And yet I'm sure they wouldn't be affecting him half as much if he'd had the therapeutic support he needed.
Sharing learning
We've come a long way since those days, with a deeper understanding of how critical this support is for needy children and a growing acknowledgement of what works. But there's, without doubt, still a lot to learn - especially when it comes to helping teenagers.
Adolescence isn't an easy time in anyone's life. It's a hormonal rollercoaster of blossoming and testing of boundaries. There's still very much the need for a safety net when young people stumble - which goes double for those who've grown up around dysfunction, substance abuse, crime or domestic violence.
As we know, these young people face distinctive challenges and, too often, poor prospects in education and employment.
Robust, tailored, wide-ranging support is needed if we're to rise to these challenges.
Which is why I so value the evidence-based approach that all of you here today are bringing to this crucial area of work. And why it's so crucial for us all to be coming together like this to share and spread good practice, not just within our own countries, but right across Europe and beyond.
It's an honour for us here in the UK to be hosting this second conference. A recognition, I hope, of the progress we've made on evidence-based interventions, including multisystemic therapy (MST).
Multisystemic therapy
We now have one of the largest MST networks in Europe and are expanding the MST UK Network Partnership - a measure of our long-term commitment to this crucial area of work. As is our support for the partnership's work to offer UK-based training and consultation and to ensure that all materials are culturally appropriate. So it's encouraging to see that the partnership plans to welcome a fourth MST consultant.
We've also funded 23 MST teams since 2007 to test and implement the model locally, and have supported 10 partnerships to contribute to the START trial led by Professor Peter Fonagy.
He'll be talking to you in just few minutes about the findings. This is a really substantial piece of work. I'm sure it will yield some valuable new insights and help us get smarter about how we can best help some of our most troubled and traumatised young people.
Young people like the 12-year-old girl whose aggression towards her mother and persistent school absence was causing great concern. MST helped her mother to develop positive discipline skills, home routines to encourage school attendance and good communication with the school.
As a result, the girl now attends school daily, where she's achieving, and her relationship with her mother has been transformed.
In another case, MST helped prevent the removal of 11-year-old twin boys - and their 3 siblings - from the family home. Having suffered emotional and physical abuse, the boys had been exhibiting aggression and anti-social verging on criminal behaviour.
Again, an MST therapist supported the mother to focus on the most urgent issues and helped build her confidence so that she could successfully address the boys' behaviour. One of the twins is now succeeding in education and plans are being put in place to meet the other boy's special educational needs.
Precious breakthroughs in situations that could so easily have gone the other way.
And these are just 2 of the 2,000 families who've benefited from MST in the UK since 2011, with over half of these families receiving help from sites funded by my department.
And the results say it all.
Over 90% of these families have completed the treatment and 93% of the children have remained at home - an enormous achievement.
Seventy-seven per cent of young people who took part were in education or training when the intervention ended and 84% had not reoffended.
And the latest data for 2013 to 2014 shows that these outcomes are continuing to improve.
A vindication not only of our backing for MST, but our wider efforts to boost evidence-based interventions.
Evidence-based interventions
For example, we've put £36 million into a programme that helps councils to not only develop and implement these interventions, but to also re-organise the way they commission and deliver services, so that interventions can be sustained long term - and, crucially, so that families get the right support at the right time.
We know that this support, to build skills and confidence, can make all the difference to carers struggling with young people who have especially challenging needs.
Which is why we decided to put money into another 22 council partnerships - on top of the 35 we're already backing - to develop evidence-based interventions that support everyone from birth parents and foster carers to staff in children's homes.
Many of these schemes have had really positive feedback from families.
Like the KEEP programme that we've been funding since 2008, which provides support and training for foster and kinship carers. The latest analysis shows that the programme is significantly driving down levels of stress among carers and the number of child behaviours contributing to this stress.
But we want many more children and carers to benefit from this kind of help - which is why our aim is for over half of councils to have embedded such specialist programmes for children in care and those on the edge of care or custody into their core services by March 2015.
Wider support for vulnerable children
But that's not all.
We're radically reforming all areas affecting vulnerable children - the care system, child protection, and the family courts, special education needs - to provide them with the love and stability they so desperately need.
Better support, better outcomes and improved permanence, centred on children's needs, go right to the heart of everything we're striving to achieve.
It's also the case that many young people who receive MST are on the edge of custody and struggle to consistently engage with their education. So, in our overhaul of the special educational needs system, there will, for example, be a new special educational needs category for young offenders - a recognition of the issues underlying so many of the behavioural problems that we see with these young people.
In addition, there will be personal budgets for families with children who have special educational needs, giving them more choice and control over the support they receive.
We'll also be testing personal budgets as part of the Adoption Support Fund we set up last year.
This fund - launched with a £19 million contribution from my department - aims to make it much easier for adoptive families to access therapeutic services - years down the line if needed, when we know problems can resurface.
Because the fact is that these services are vital; for helping children overcome damage and for adoptive families to bond, but they've often remained out of reach for needy families. The fund - and personal budgets, in particular - will really put these families in the driving seat.
Better support is also the key to better recruitment and more adoptions - after all, prospective parents are much more likely to come forward if they know they can count on good support from the start.
And we're taking a similar approach to fostering; cutting red-tape and putting money into improved support for carers, particularly those in longer-term arrangements.You only have to look at the KEEP programme to see the impact that this support is having.
Conclusion
Looking to the future, we must continue to use opportunities like this conference and the START trial to learn from each other. To challenge our thinking and be open to new, more effective innovative approaches - wherever they exist. Put simply, to look at what works and put it into practice.
These could, for instance, take the form of MST adaptations for young people who have been through some of the most serious and damaging experiences such as child abuse and neglect.
As I said before, the damage done leads to poor prospects that make it hard for these young people to get on in life.
And it's with this in mind, that we've been looking at how MST can support young people to return home from care or find another permanent placement that offers the right support to help them find their feet.
In the US, an adaptation of MST, MST family integrated transitions (MST-FIT), is doing just this for adolescents in custody and the initial outcomes look promising.
We've been working closely with Dr Eric Trupin at the University of Washington to see how this adaptation could work in the UK for children returning home or to another permanent placement from care.
I know that other colleagues across Europe are also interested in developing MST-FIT and there's much to gain in this area - as in others - from joint working and evaluation.
So it only remains for me to thank you for the vital work that you're doing to give our most vulnerable children a greater prospect of being what they are capable being.
Having lived and grown up with many of these children, I know how much it means to them for us to be working together like this. To focus on what works. To be as ambitious for them and as committed to giving them the same opportunities as we want for our own children.
Thank you.
Published 13 May 2014