Speech
Debate on Transatlantic Trade and Investment Partnership (TTIP)
Matthew Hancock's speech to a House of Commons backbench debate on the Transatlantic Trade and Investment Partnership (TTIP).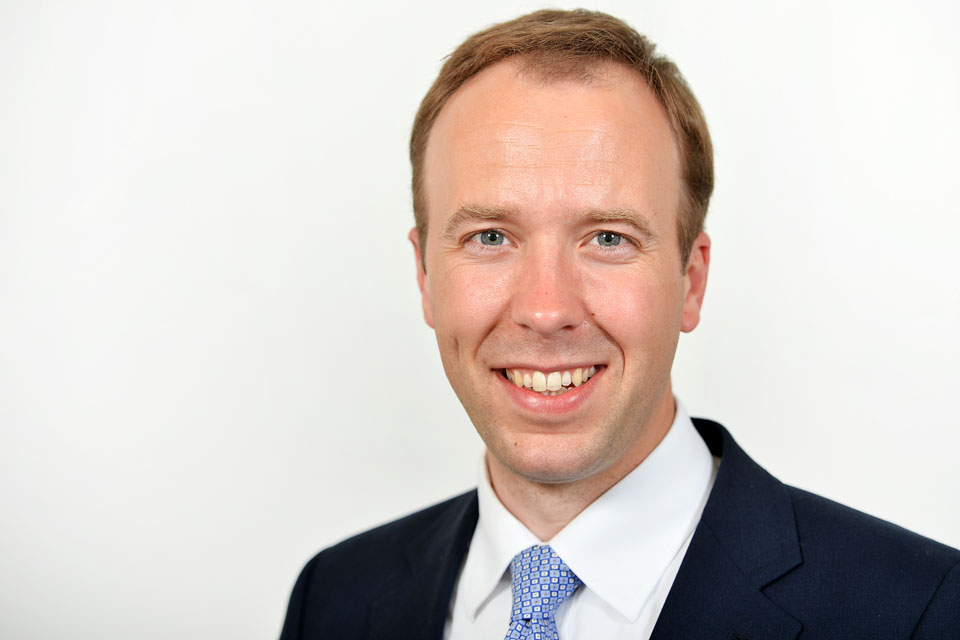 I am delighted to respond on this crucial debate on the Transatlantic Trade and Investment Partnership (TTIP).
Britain has always been a great trading nation.
From the wool trade of the Middle Ages, to the spice routes of the 17th century, to the Victorian Pax Britannica which saw the Royal Navy deployed to protect sea lanes around the world, we are deeply committed to the principle of free and fair exchange.
Indeed with the abolition of the Corn Laws, we were the first country in the world to open ourselves up to foreign competition.
Because Peel knew that the way you tackle the cost of living is not by fixing markets but by setting them free.
And it's a lesson which holds true today.
Since 1970 the percentage of people worldwide who live on less than a dollar a day has plummeted by 80%, adjusted for inflation.
This isn't because of public works or central planning, but because of the dawn of market liberalism in countries which once embraced state control.
Free trade and free markets have done more in the last few decades to tackle poverty and deliver unprecedented prosperity than any other policy in the history of mankind.
So when we consider the TTIP it's vital that we maintain this global perspective.
A deal would demonstrate a clear EU-US commitment to trade liberalisation. Coming alongside the Trans-Pacific Trade Partnership and the EU-Canada deal this would form the basis of a global free trade area, with global standards to which others could aspire.
The economic benefits of free trade have been known since the days of Adam Smith.
Businesses that export are more resilient, productive and can pay higher wages. Consumers benefit from cheaper and a wider range of goods and services.
About £1.6 billion goods and services are traded between the US and Europe every day – to which 13 million jobs are linked.
In the long term, an ambitious agreement could add perhaps as much as £10 billion annually to the UK.
But what does that figure mean? It's so large as to be almost meaningless to all but the very largest companies.
This is what it means.
Picture a small business-owner.
Five years ago, through no fault of his own, he nearly went under.
But like so many small business-owners in this country he didn't give up.
More recently things have got better. The recovery has given him the security he needs to take on more staff and invest in refining the product.
Now he wants to sell it to more people. And the good news is that customers in the world's biggest economy want to buy it.
But margins are tight and the prohibitive extra cost of current trade barriers means that simply isn't an option.
Now a picture a post-TTIP world in which those costs don't exist.
Not only have we increased UK GDP but we've also increased the stock of human happiness, because both parties to the transaction, the buyer and the seller, have got something they want.
It is that reciprocity - that something for something - which explains why free and fair exchange makes us all better off.
So how do we make that world a reality?
First, we must significantly reduce the cost of differences in regulations by promoting greater compatibility - while maintaining our high levels of health, safety, and environmental protection - especially for cars, pharmaceuticals, processed foods and financial services.
Second, while tariffs are already low on many goods, we must tackle high remaining tariffs on food, clothing and other goods which impede exports and hurt consumers.
Third, we will push for a better market access for the service companies which make up 70% of the UK economy. Where possible, we will seek a guarantee that that our service providers are treated exactly the same as US providers and do not face any additional regulatory requirements beyond those that US businesses face.
Fourth, we will seek more open and transparent public procurement opportunities. Why, for example, should US rules that require that only US steel be used in certain projects remain nowadays?
Fifth we will target trade facilitation – reducing red-tape and bureaucracy at borders. This will cut unnecessary costs while speeding up the movement of goods.
I realise honourable members have objections to this historic deal and I want to tackle them head on.
Several honourable members have raised concerns about regulation. In fact TTIP provides a good opportunity to take stock of existing rules on both sides of the Atlantic and remove any unnecessary regulatory duplication which cost businesses and, ultimately consumers, money but do not offer any additional protections.
This will be done without lowering environmental, labour or consumer safety standards.
Nor will the inclusion of investment protection and investor-state dispute settlement provisions affect the ability of governments to regulate.
The UK has a great record of creating the right environment for investors and treating them fairly – we have over 90 such agreements in place with other countries and there has never been a successful claim brought against the UK.
The EU wants an improved approach to investment protection and ISDS in TTIP which guarantees the right of governments to legislate fairly, without discriminating and in the public interest.
This was reaffirmed by the Trade Commissioner this week, and I quote:
"The European Commission would never even consider an agreement which would lower our standards or limit our governments' right to regulate. Neither would EU Member States, nor the European Parliament"
Last year, the Commission has consulted on possible text - drawing on developments included in the EU-Canada Comprehensive Economic and Trade Agreement (CETA). The changes in these clauses are significant and reflect an agreement between 2 large integrated modern economies.
If similar measures are included in TTIP they should protect the right of governments to regulate robustly in the public interest, improve transparency and should also help to deter investors from making unnecessary and speculative claims.
This is not only in the UK's interest but that of the US and the EU both now and in the future as we agree other treaties.
Other members have expressed concerns about the impact on TTIP on jobs. Yet time and experience show that trade creates jobs and supports higher wages in firms which export.
This is backed up by an independent assessment, which projects that any sectors impacted by TTIP would be more than outweighed than gains in sectors which expand.
The overall impact on the labour market will be positive in both the EU and US, as real wages of both skilled and unskilled workers will increase. The study assumes no long term change in overall employment levels but in practice, the positive impact will be split between some increase in employment and some increase in wages.
Last let me turn to the National Health Service (NHS).
We are quite clear that the NHS is under no threat whatsoever from TTIP. Under TTIP there will be no obligation for the UK, or the devolved administrations, to open up publicly funded health services to private companies.
The Prime Minister in this House, the European Commission in this Palace and the US government have all publicly given this assurance. But I will repeat that the NHS will not be at risk from TTIP.
We recognise that there is a strong public interest in the deal and we are committed to keeping Parliament and public up to date and fully informed throughout the negotiations.
Our commitment to public scrutiny of this deal includes:
Four debates, in both Houses, 4 select committee inquiries, regular updates to the European Scrutiny Chairs and the Chair of the APPG.
Regular stakeholder meetings endless piles of letter and constant consultation with European Parliament.
Four online public consultations from the Commission; and we've even got a roadshow.
We've also successfully pushed the Commission to declassify more documents so they can be available for scrutiny.
Last week the Commission published 8 EU proposals for legal text in TTIP. This is the first time the Commission has made public such proposals in bilateral trade talks and reflects its commitment to greater transparency in the negotiations.
The Commission has also published 15 position papers and other material explaining the EU's approach.
And we are pressing for Parliamentarians to have greater access to confidential texts and we continue to keep parliament updated on progress and key developments in the negotiations.
Finally, Parliament will have an opportunity to scrutinise the final text of the deal when it's concluded.
Before we can have that debate there are difficult negotiations ahead of us. But let us not lose sight of the huge prize offered by TTIP.
Not only more choice at lower cost, to the benefit of all - but a symbol of international cooperation, an inspiration to other, less happy nations to choose capitalism over conflict, free exchange over armed aggression.
So let us once more assume our historic role as pioneers for free trade, not only for the sake of the British people, but for the sake all peoples around the world for whom liberty and prosperity go hand in hand.
Published 15 January 2015