Speech
Consul General's speech at carbon disclosure seminar in Hong Kong
British Consul General to Hong Kong and Macao Caroline Wilson's speech at carbon disclosure seminar at Hong Kong Stock Exchange.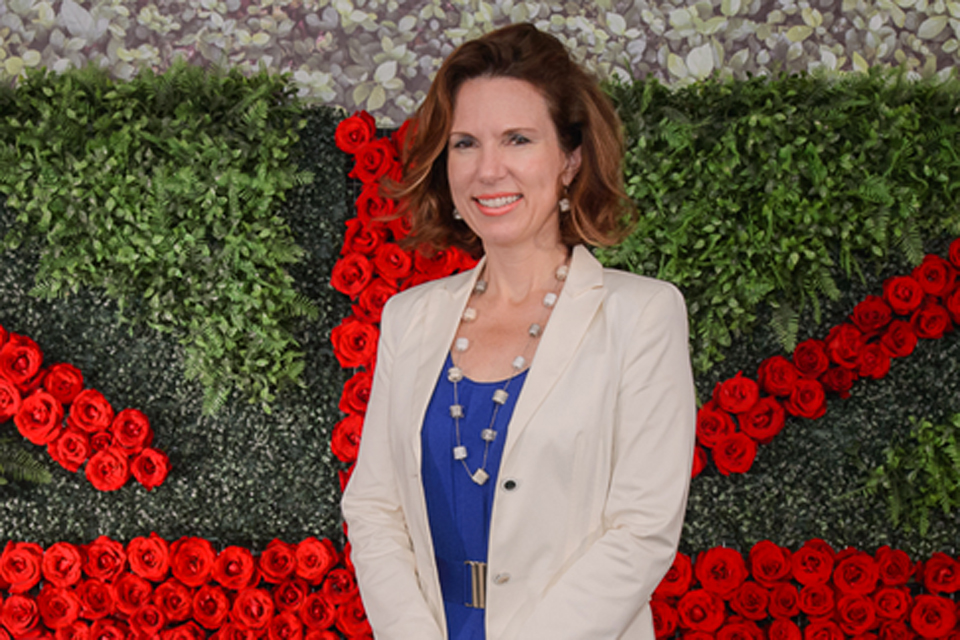 Mr Graham, distinguished guests, ladies and gentlemen, good afternoon.
You may have noticed that I am not Ed Davey, UK Secretary of State for Energy and Climate Change.
Most visitors to Hong Kong are blown away by Hong Kong's iconic skyline and entrepreneurial buzz.
Unfortunately, Ed Davey was blown away by the arrival of Typhoon Usagi. His flight was a victim of the cancellations into Hong Kong over the weekend.
I know that he is disappointed not to have started his week long tour of China here in Hong Kong.
However, we would not want to miss the opportunity at this important event.
So I am delighted to be here today to speak briefly about carbon disclosure and to share the UK's experience with you.
We have just heard from David about HKEx's plans to implement Environmental and Social Governance guidance.
You are leading the way in Asia.
Hong Kong, like London, is one of the world's leading financial hubs.
And progress made here will have a positive impact worldwide.
It has been built on the foundation of close collaboration between the Hong Kong Stock Exchange, businesses and government on reporting and auditing.
Such collaboration was vital to our progress on carbon disclosure at the London stock exchange, as I will explain later.
However, first let me take a step back and explain why carbon disclosure is so important.
The challenges we face
We are currently facing significant global challenges, including energy security, natural resource depletion, population growth and climate change.
Our planet is more vulnerable than ever before.
Extreme weather events are becoming much more frequent.
And the impact is being magnified, not only for individuals but for business too.
The global nature of twenty-first century supply chains mean floods in Thailand can halt production from Birmingham to Beijing.
And up to 40% of the global economy is dependent on the availability of natural resources.
While media focus ebbs and flows, the urgency of dealing with climate change has never gone away.
Action is needed now to keep the global temperature increase from climate change below two degrees centigrade, which is generally regarded as global warming's danger threshold.
In June an International Energy Agency report concluded that if we continue with business as usual we could see a temperature rise of 5.3 degrees before the end of the century.
If we fail to move decisively, the impacts of climate change will undermine the successes we now take for granted.
We need to decarbonize our economy and shift to resource and energy efficient business models.
Neither business nor government can solve these problems alone.
Governments need to provide leadership with clear policy signals and by putting effective legal and regulatory frameworks in place.
Businesses need to develop and deliver the innovation that only private enterprise can.
Climate change presents big risks to business.
But the new low carbon economy also brings huge opportunities.
Carbon disclosure is about managing the risks and seizing the opportunities.
It is an important tool that helps businesses look at their carbon usage, improve their efficiency and attract investment.
And it is an important part of our wider response to climate change.
The UK response
In the UK we are building on the ground-breaking Climate Change Act of 2008 and acting to meet the domestic emissions targets we have set ourselves.
Our Carbon Plan sets out how we can all achieve an 80% reduction in emissions by 2050.
To do this we are:
Progressively decarbonising our energy sector, our transport, and our economy.
Becoming much more energy efficient.
Encouraging the development of a diverse mix of low-carbon technologies, and lower-carbon fuels to meet our goals.
We have set up the Green Investment Bank and led the way on Emissions Trading.
And the Energy Bill going through our parliament at the moment is a key part of our domestic response and will enable low carbon technologies to compete in the electricity market and attract investment.
However, in order to meet our target we will need businesses to become much more efficient in the way they use resources.
Analysis by the Carbon Trust in 2005 and 2009 suggested that the non-domestic sector could achieve as much as 75% reductions in emissions by 2050, using energy efficient methods and technologies that are available today.
Yet, despite this, emissions from the sector have remained relatively constant for the last 20 years.
To help bring about the changes we need, the UK Government introduced the Carbon Reduction Commitment Energy Efficiency Scheme in 2010 for large public and private sector users of energy.
This requires a Board Director to sign off a report to Government on the organisation's direct energy use.
These organisations are responsible for around 10% of the UK's greenhouse gas emissions. It is estimated that the CRC Energy Efficiency Initiative will lead to a total reduction of nearly 58 Terrawatt Hours of energy by 2022.
Alongside this, we have now made reporting emissions a mandatory requirement for all UK listed companies.
From next month, all UK incorporated companies listed on the Main Market of the London Stock Exchange will have to report on their greenhouse gas emissions as part of their annual Director's report.
For the first time, this new regulation requires companies to measure and report their emissions.
Investors are now looking hard at the green credentials of businesses as they decide where to invest.
The Carbon Disclosure Project, an investors' initiative, has been surveying the carbon emissions of large companies around the world - including Hong Kong - since 2003.
And the Hang Seng Corporate Sustainability Index has now entered its fourth year in tracking the sustainability performance of a total of 69 Hong Kong-listed and 29 mainland-listed companies.
There is a clear demand from investors for more disclosure.
They increasingly want to know how a company is managing its carbon risk.
The UK mandatory requirement levels the playing field and ensures that information on emissions is presented in a consistent and comparable way.
Rather than being a burden, reporting is an area where corporate executives have been demanding more regulation from government to provide greater clarity, consistency and transparency.
The UK government conducted extensive consultation with businesses and individuals prior to introducing the regulations.
And seventy percent of the companies who responded supported regulation.
Using resources more efficiently is in business's own interests.
And mandatory carbon reporting will help encourage companies to overcome the barriers to doing so.
In fact, our analysis demonstrated that mandatory reporting will lead to cost savings of £460m over ten years for business – through savings on energy and fuel costs - as opportunities to reduce their energy use become more apparent.
It is also encouraging to see a growing number of companies looking at their supply chains too.
There are a number of organisations in the UK which are helping the government and business to push forward the agenda.
Later, you will be hearing directly from one of them - the CDP - about the benefits of reporting and the current trends.
Reporting allows companies to assess their entire emissions impact and identify the most effective ways to reduce resource use and emissions.
And being energy efficient can also bolster a company's reputation with both their customers and investors.
Conclusion
Carbon disclosure is here to stay, so those that embrace it will secure a competitive advantage in the global economy.
The momentum is also building elsewhere - in mainland China regulators are starting to look at carbon disclosure issues.
In terms of our global response to climate change there is still a big gap between what we need to achieve and where we are now.
However, we are encouraged by the progress being made in Hong Kong.
I hope that the UK's positive experience and progress will encourage you to make further progress.
I hope that the UK, Hong Kong and mainland China can work together to demonstrate the benefits of carbon disclosure and be at the forefront of the global transition to a low carbon economy.
Thank you.
Published 24 September 2013