Speech
Commonwealth Day speech by British High Commissioner to Seychelles
British High Commissioner Caron Rohsler's speech at the Commonwealth Day flag-raising ceremony in Seychelles on Monday (13 March 2017).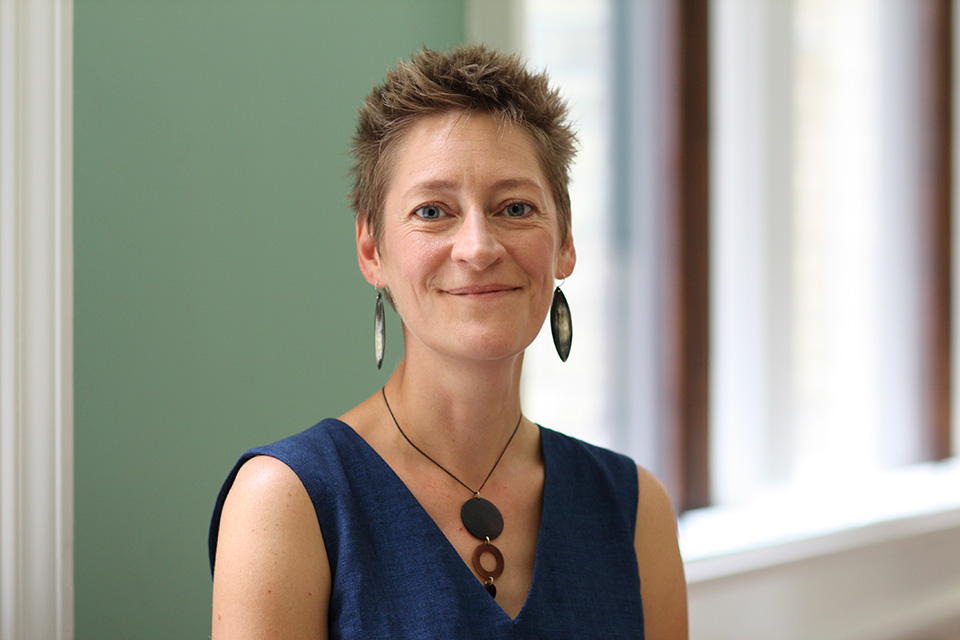 Distinguished guests, diverse members of the Commonwealth. Thank you for joining us for this flag raising ceremony at which we celebrate our membership of this great global institution that connects us with 2.5 billion people in 52 countries – surely the greatest club on earth!
Last year's Commonwealth theme was 'An Inclusive Commonwealth', reaffirming the Commonwealth Charter principle that "international peace and security, sustainable economic growth and development and the rule of law are essential to the progress and prosperity of all."
This year the theme is 'A Peace-Building Commonwealth'. Many of the 80 or so intergovernmental, professional and civil society organisations in the Commonwealth family are engaged with, or contribute to, the pursuit and strengthening of peace.
The Commonwealth Secretariat, based in London and with a staff drawn from across the Commonwealth, does important work to help countries build democratic institutions, hold credible and transparent elections, and promote and uphold human rights and good governance. They also help nations as they build economic and environmental security.
Seychelles is benefiting from Commonwealth support in several of these areas – for example economic reform, judicial support, election observation, and the Blue Economy.
In Malta in 2015 Commonwealth leaders committed to implementing the UN's Sustainable Development Goals. The Commonwealth is well-placed to champion Goal 16, to promote the golden thread of good governance, transparency and the rule of law which underpins security, stability and growth.
This is an important area where I can see Seychelles benefiting from Commonwealth expertise in the coming years.
When President Danny Faure took office he made a strong and admirable commitment to enhancing transparency, accountability and good governance in Seychelles. He has recognised that this requires strong and independent institutions. He has started by doing the things a leader can do – the "top down" activities like restructuring in government, making new appointments, increasing dialogue and listening to diverse opinions.
But he cannot deliver transparency, accountability and good governance alone. He cannot even do it solely with his ministerial team or the civil service, many of whom I know are working hard to deliver his vision. The National Assembly and the media are playing an important part by asking searching questions and expressing different views.
The Commonwealth can support all this. But even that is not enough. For transparency, accountability and good governance to flourish, each and every Seychellois person has a role to play. Old or young, however you voted, and whatever your role in society – in business, in public service, in your local community – you can make Seychelles more peaceful and prosperous by examining your own life and activities and making sure that you are open, honest, and take personal responsibility for your actions.
Exactly a month from now the Queen's Baton will arrive in Seychelles as part of the Relay that departs from Buckingham Palace today. Its final destination is Australia's Gold Coast to open the Commonwealth Games in April 2018.
As Her Majesty the Queen, the Head of the Commonwealth, said in her message today, the Baton is a powerful symbol of the amity of the nations and territories that make up the Commonwealth. We are working with organisers in Seychelles and the Australian High Commissioner, Susan Coles, to make sure the baton is seen by as many people in Seychelles as possible.
Also in 2018, the UK will host the Commonwealth Summit, including the Commonwealth Heads of Government Meeting. We are aiming for an ambitious and dynamic Summit. We want to take a creative and innovative approach that makes the most of all the Commonwealth has to offer and demonstrates a Commonwealth that is relevant for the 21st century. We look forward to welcoming Seychelles, and all other members of the Commonwealth, to Britain next year.
Published 13 March 2017