World location news
Seychelles and the UK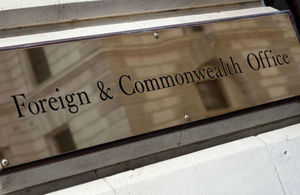 The Foreign and Commonwealth Office welcomes expressions of interest from Chagossians for places on upcoming heritage visits.
published
Worldwide news story

updated
Worldwide news story
Our mission
We develop and maintain relations between the United Kingdom and Seychelles. We deal with a wide range of political, commercial, security and economic questions of interest to the UK and Seychelles. Through our High Commission in Victoria, we provide help to British nationals in Seychelles.
Documents