Speech
Commercial Secretary's speech at MIPIM
Commercial Secretary to the Treasury, Baroness Neville-Rolfe's speech at MIPIM – the international property conference.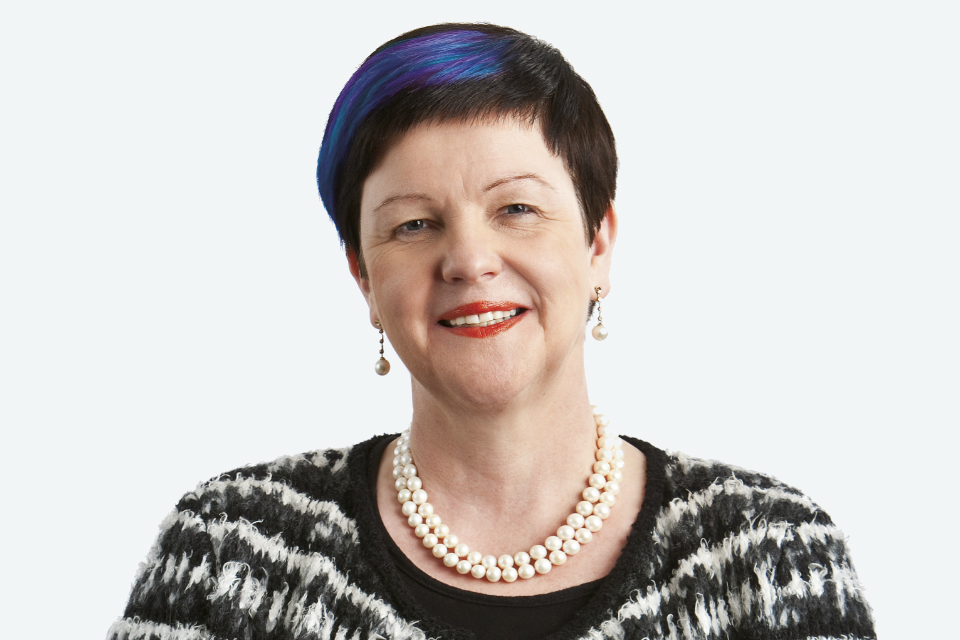 After a busy week in the UK, with my first Budget and the long and late sessions in Parliament on the EU exit Bill, it is a delight to be here in Cannes in spring to promote investment in the UK and to stress the importance of our regional economies.
I would like to start by thanking the speakers and Melanie Leech, CEO of the British Property Federation, whom I have known for many years – first as a civil servant – and then as an effective player in the food, and now the property industry.
Indeed, I was an executive at Tesco for 15 years and we were a member of the Federation – we were then probably the UK's biggest developer. So I know first hand how important it is to hear from the government and to provide market confidence for investments.
And that is what I am here to do today.
Ladies and gentlemen, the government recently published a Green Paper on the Industrial Strategy with the aim of delivering a more highly skilled, productive and competitive economy, which works for everyone across the UK.
We support and value London, but we want to see the same level of dynamism elsewhere.
Our policy builds on our Local Growth Fund, a £12 billion fund spanning 6 years and established in 2013/14.
It is the conduit for expenditure on local growth priorities ranging from infrastructure investment to skills – all influenced by local decision makers from business players and local government – working together in via Local Enterprise Partnerships and Combined Authorities.
We will be leaving the EU, but it is in the interests of all of us that the UK continues to have a strong relationship with Europe.
In particular, we seek a new and equal partnership between Britain and the EU. We remain neighbours and it is overwhelmingly in our interest, first, that Europe should succeed after we have left the EU, and second that we work hard together to secure the best possible deal for the future, with the minimum possible disruption to business, investment and financial stability.
I say this having worked for 40 years in Europe in various guises and with a great fondness for European culture, people, friends and relatives – my stepdaughter is an engineer at ITER, the huge international nuclear fusion project not far from here!
I want to touch on 3 things today, the investment opportunities in the UK that we are promoting this week, the importance and impact of digital change and the importance of boosting productivity.
First, investment opportunities.
Because today we have launched a brand new portfolio of 19 investable inward investment projects in the Midlands, worth over £7 billion.
So I will start with our Midlands Engine. This area contains a population of over 10 million, and the second biggest city in the UK with Birmingham and some of our finest manufacturing companies like Rolls Royce, JCB and Jaguar Land Rover.
It contributed nearly £218 billion in value added to the UK economy in 2015.
Last year, the region exported over £40 billion worth of goods to over 100 countries with the West Midlands seeing the fastest rise in exports of any UK region – over 12 % – and the second fastest employment growth.
As you will see here in Cannes, today is a huge government effort promoting the Midlands.
This is following a successful trade summit that was held in Birmingham last week, attended by the International Trade Minister Mark Garnier MP and over 500 delegates.
The opportunities range from new stations to housing, regeneration and science parks and are backed up by government infrastructure investment – not only with strategic investment like HS2, but also more immediate support like the £23 million package to tackle congestion at the busiest points in our road network, which we announced last week.
Our proposals for the Midlands Engine build on the success of the Northern Powerhouse, which has attracted significant investments from China, Hong Kong and the Gulf in recent years.
The region has seen inward investment projects increase by nearly a quarter in 2015-16, compared to the previous year, and creating 13,700 new jobs.
We have published two Portfolios of opportunities there, worth a total of nearly £29bn. These include projects such as Newcastle Science Central, Kirkstall Forge in Leeds and Middlewood Locks in Salford, which have already received funding.
I should also add that devolution of powers is giving a new vibrancy to our regions.
On 4 May, elections will take place for powerful new mayors across six city regions, including the West Midlands. Directly-elected mayors will provide new leadership and oversee a range of devolved powers to boost local economic growth.
My second theme is digital change.
Not at first thought immediately relevant to a property conference. But consider the different ways that technological change is shaping how we approach our properties of the future.
Sophisticated 3D models and new augmented reality are improving the way we design and build houses, allowing architects, developers and buyers alike to better visualise the finished product.
Innovative new digital platforms, like Rightmove, Zoopla, SpareRoom and Purple Bricks, are changing the way we transact when buy, rent, and sell properties.
New features, from smart meters to connected appliances, are already helping us to run our homes more efficiently.
Fast and reliable broadband connectivity is therefore an increasingly vital factor in where we choose to live and work.
And as our data requirements continue to grow and the internet of things becomes a reality, so the property industry will need to play its part to meet this connectivity challenge.
That means installing full-fibre broadband capability in all new developments to make them future-proof.
The government is serious about playing our part too – that's why we recently launched our UK Digital and 5G Strategies, and are investing over a £1 billion in the next wave of mobile and broadband.
This includes £200 million to accelerate full-fibre broadband and creating a new 5G Innovation Network in the UK
We are also moving to put technical education on to a higher plane with new T levels, maintenance loans for higher-level technical students like those for university students, and a more enticing route into skilled careers.
All these changes will help the property and construction industries and to secure digital leadership.
In my opinion digital connectivity should be seen as the fourth utility. This was one of the reasons I was a strong supporter of the Commission's digital single market programme in my two and a half years as the Business Minister on the EU Competitiveness Council.
My final theme is incremental change. The subject is a seed I want to plant with you, because I know from experience in retail that small innovations applied a thousand times can boost productivity and profitability.
I remember when I worked at Tesco being told that reducing average serving time at the checkout by one second was worth £2 million across the UK business.
The government's new investment in transport blackspots is another example – fewer lorries stuck in jams will reduce the cost of goods; fewer people being late and frustrated will allow them to be more efficient.
The same principle of incremental efficiency applies to property.
In recent months I have talked to many in the industry from nuclear reactor businesses and North sea windfarm developers to building suppliers, like the French firm, St Gobain.
A new word has been appearing frequently – modular.
There is a move away from vast purpose built structures like turbines, to semi-finished goods like windmill blades for the North Sea and complete bathroom units for hotels with plasterboard sections that can be replaced to allow upgrades.
This allows operations to be "right first time" saving time, money and hassle. I want exponents of this principle to feel that they will be welcomed in Britain where competitiveness and productivity matters to the government.
I hope you will reflect on my 3 themes – investment opportunity in the regions of the UK, digital connectivity and incremental change, and let me have your ideas and your support.
Thank you again to the BPF and thank you very much for listening.
Published 15 March 2017