Speech
Chevening send-off
A speech presented by H.E. Brian Olley on the occasion of the Chevening Ceremony 2014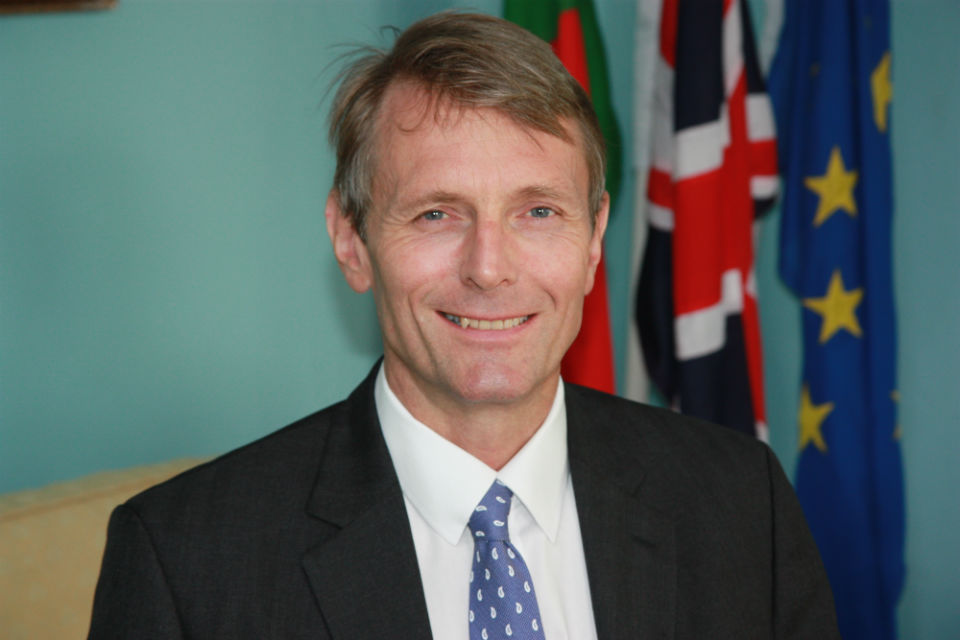 Distinguished guests, Ladies and Gentlemen, Good evening.
It's a great pleasure to see so many past and future Chevening scholars here this evening. You are all most welcome. We are gathered tonight to celebrate Education, and I'd like to begin with the old English proverb that "Education is not the answer to the question. Education is the means to the answer to all questions".
Education is truly, in the words of Nelson Mandela, '…the most powerful weapon which you can use to change the world".
This year, as in each of the last thirty, the Chevening programme will enable outstanding Cameroonians with leadership potential to study postgraduate courses at universities across the UK. Today we celebrate the two departing scholars embarking upon their respective UK adventures. [Note: Monique Eleanor Kwatchou and His Royal Highness, Oliver Yimuo Nchofoua, Fon of Babesi.] Both of you have distinguished yourselves in the face of intense peer competition to be selected as Chevening scholars 2014-2015.
Congratulations!!
Upon successful completion of your course and your return from the UK you will become full members of the Cameroon Chevening Alumni Association including H.E Chief Joseph Dion Ngute, Minister in charge of Commonwealth Relations at the Ministry of External Relations, Senator Manu Jaji Gidado, Prof. Jean Emmanuel Pondi, Prof. George Elambo Nkeng, Senior journalists such as Ephraim Banda, Samson Websi, Tamko Sissako, or human rights defenders like Laura Anyola Tufon, Esther Ayuk, and Mercy Mbule. A long and honourable list.
You will also become part of an influential global network of over 43,000 Chevening alumni spanning over 150 countries, the value of which should not be underestimated.
I am particularly excited to inform you that the number of global scholarships is set to triple in 2015/16, expanding its reach to more than 1500 individuals worldwide. This means that in addition to the two outstanding scholars we have here this evening, next year we will be able to offer fifteen Chevening scholarships. These are in competition with the neighbouring countries we cover from Yaoundé: Chad, Gabon, EG and CAR. The application window is currently open, and candidates have until November 15th to apply so the message is don't delay.
The UK is fortunate to have some of the best academic institutions in the world. Four of the top six universities in the world are in the UK, according to the QS World University Rankings. We are delighted to be able share the best of what the UK with you. Chevening is a key part of our work to further deepen the strong cultural and educational ties between our two countries. I encourage you scholars to return to Cameroon after your pursuing courses and bring in your relevant contribution to the development of Cameroon.
I wish to round off my speech with this quote:
Benjamin Disraeli — 'Upon the education of the people of this country the fate of this country depends.'
Thank you.
Published 15 September 2014