Charles Hendry's speech at the Middle East and North Africa Energy conference: Chatham House, London
Introduction Good morning and thank you, Robin [Niblett, Director of Chatham House] for that generous introduction. It's my pleasure to be …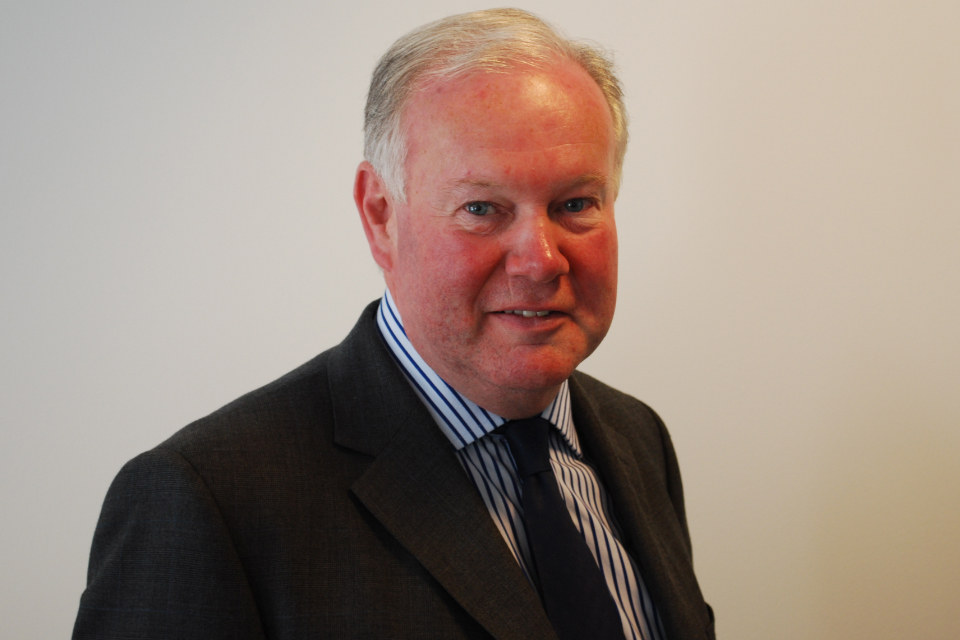 Introduction
Good morning and thank you, Robin [Niblett, Director of Chatham House] for that generous introduction. It's my pleasure to be here today.
The focus of this conference is a timely and welcome one. No discussion of modern energy policy is complete without North Africa and the Middle East. It is too early to say how events in Egypt will play out, but this region will play a critical role in our energy future, powering the world economy for generations to come.
The International Energy Agency predicts global energy demand will rise by a third over the next 25 years.
In each of the scenarios in the latest World Energy Outlook, demand for gas will be higher in 2035 than it is in 2010. Both the Middle East and Africa will see demand rising above the global average. The region is a vital producer and also a major consumer.
Oil use will also rise; a fifth of the growth in demand between now and 2035 will be in the Middle East. And the oil price, such a key economic indicator, is expected to nearly double over the same time.
Challenges
So the global picture is one of steadily increasing energy demand, driven not just by the emerging economies, but also by producer countries.
To meet it, the IEA estimates we need $33 trillion of investment in energy infrastructure by 2035. That's twice the GDP of the EU.
In the UK alone, we need to secure £200 billion of investment in energy infrastructure over the next ten years. Annual investment in our energy system is expected to reach £25 billion by 2015.
But this investment cannot simply build more of the same. For countries and companies making long-term planning decisions, there's another factor to consider: we must cut greenhouse gas emissions, and move toward a low-carbon future.
Around the world, ministers face similar challenges. To secure affordable, sustainable energy for our citizens. To trigger record investment in the next generation of energy infrastructure. And to sustain a vibrant, diverse and successful energy sector in the face of a global economic downturn.
International co-operation
These challenges are shared. From Munich to Masdar, investment decisions transcend national borders. Producer and consumer countries both have an interest in price stability; in security not just of supply, but of demand. And action on climate change is a global concern.
That is why we must work together internationally. Cross-border co-operation already happens in the marketplace; but there is an important role for governments and institutions to play in bringing nations together to create a better business environment.
For commodities, greater transparency and a better understanding of world markets can increase price stability and reduce uncertainty for investors. That understanding is founded on better information sharing between countries.
Already, the signs are good. The IEA and OPEC are working to better understand gas markets, extending coverage of the Joint Organisations Data Initiative.
And I am very pleased with the new International Energy Forum charter. Thanks to close co-operation between the UK and Saudi Arabia, and the tireless work of Saudi Arabia's deputy oil minister, Prince Abdulaziz, the charter reflects the balance of interests between producing and consuming nations.
It will give the IEF the institutional framework it needs, and I very much look forward to signing it in Saudi Arabia next month.
UK/MENA relationships
I also look forward to building on the excellent relationships we already have with our partners in the Middle East; relationships based on co-operation and understanding. That is why the British Government has established a 'Gulf Initiative', designed to focus attention on the region.
It is a case of each playing to our strengths, and working together wherever possible. On technology, business, regulation and research, we each have a lot to offer.
Take the groundbreaking Masdar City. Designed with British architects, it will become the global hub for future energy innovation, with a zero-carbon, zero-waste ethos.
Like the UK, Morocco and Egypt have ambitious targets for renewable energy deployment. And Saudi Arabia aims to become an international hub for solar power, building centres of excellence such as King Abdullah's City for Atomic and Renewable Energy.
The potential for solar power here in the UK is perhaps more limited. But we are blessed with world-leading science and research facilities. Two miles from where we sit, Imperial College London is carrying out cutting edge technology research that could pave the way for the next generation of low cost, high efficiency solar power.
And we're keen that UK expertise stretches abroad, too, which is why Qatar's support for carbon capture and storage research is so welcome. Shell and Qatar Petroleum have invested significantly in a state of the art research programme into how to store CO2 produced from Qatar's industrial city in Ras Laffan.
Qatar is already a critical UK delivery partner. The South Hook LNG terminal, built with £1.2 billion of Qatari investment, can supply up to a fifth of the UK's total gas needs.
Last year I was in Qatar to mark a significant production milestone: 77 million tonnes of LNG per year. I saw for myself the enormous scale and complexity of what they have achieved in such a short time. It is an achievement that is a tribute to the vision of the Emir; and a perfect illustration of the dynamism that defines the economies of the Middle East and North Africa. I also saw Shell's 'Pearl' gas-to-liquids plant, which highlights the important role British businesses play within Qatar, and their long-term investments in the country. UK companies - Shell, BP, BG - are proven partners in the area, and all are ready to work with you.
As with the UK, the future of energy in the region includes civil nuclear power. We believe that nuclear power has an important role to play in reducing harmful greenhouse gas emissions - and relieving pressure on limited fossil fuel supplies.
I believe that our Nuclear Cooperation Agreements with Jordan and the UAE - and soon, I hope, agreements with other countries in the region - will lead to much closer cooperation and mutual benefit in the fields of nuclear research, training, security, safeguards, and infrastructure development.
From regulatory expertise to legal and technological experience, the UK nuclear industry has a great deal to offer. And it is ready and willing to contribute to all the key areas required to support a new nuclear build programme.
Our independent regulatory regime is world-leading, and has developed best practice principles of transparency and independence.
Our companies have expertise in a number of crucial areas such as programme management, technical support, engineering and construction, and the provision of plant and equipment.
Already, that collaboration is underway. Rolls Royce, a company with 50 years distinguished experience in the nuclear industry and a trusted track record in Middle East power projects, has a Memorandum of Understanding with the Emirates Nuclear Energy Corporation to assess Abu Dhabi's civil nuclear industry potential.
And London is the leading Western centre for Islamic finance, with six firms that are fully Sharia compliant and over 20 banks in total supplying Islamic financial services.
Domestic situation
So on technology, research, finance and supply, the ties between the UK and the Middle East and North Africa are strong. And the evidence suggests they will get stronger still. For the global picture of rising demand and ageing infrastructure is mirrored here, within our borders.
In the UK, with our indigenous production in decline, we expect our imports to increase significantly over the next two decades. Oil and gas will continue to play an important role in the UK energy mix; yet we have ambitious plans to decarbonise the economy by 80% by 2050.
Like so many countries, gas is a vital part of our energy mix. December last year saw record monthly gas demand, as a cold winter drove unprecedented gas use.
When our country lay blanketed in snow, LNG helped keep UK homes warm and UK businesses on track.
That dependence is set to continue. Imports of gas could rise to more than 50% by 2020, and throughput could rise too, as the UK is developing as a "gas import corridor" into continental Europe.
As demand rises, investment in exploration must be matched by investment in transport and distribution.
The UK supports a proposed Southern Corridor pipeline to transport gas from the Caspian region into Europe, which will open up new routes to market - including, potentially, for gas from Turkmenistan and the substantial reserves in northern Iraq.
Planning for infrastructure projects on that scale means giving investors confidence and certainty. Long-term contracts will be critical in ensuring security of demand as well as security of supply; we all have an interest in avoiding price volatility. The government believes it too has a role in helping secure those long-term contracts.
But in a decarbonised world, we must have the technology to capture and store the carbon dioxide released when fossil fuels are burnt.
That is why, last autumn, this government announced £1 billion towards the first demonstration for carbon capture and storage, and that the three subsequent projects would be open to gas-fired power stations.
The long-term future of gas and coal in the low-carbon economy depends on the development and deployment of this emerging technology at scale. With CCS, fossil fuels can play a continuing role in the UK's energy mix without jeopardising our emissions targets. And there is great scope for cooperation.
As we move toward a low carbon economy, gas will have a continuing role in helping to balance our power generation, as more electricity comes from renewable sources at the expense of older coal-powered stations.
That flexibility will be critical, because we are currently consulting on how to rebuild our electricity market to make it fit for the 21st century.
The current framework does not provide the certainty that investors need, nor can it deliver the low-carbon revolution that we need. So we are consulting on a new market framework for electricity; one that encourages green investment and gives consumers a fair deal.
Our reform will examine the levers we could use to secure investment at scale in cleaner, greener electricity generation. It is about working with our partners to build a market framework that can deliver secure, affordable, sustainable energy for decades to come. And we very much welcome the investment we have already seen from countries across the Middle East and North Africa region in our low carbon future.
Conclusion
And perhaps that is fitting place to bring my remarks to an end.
In energy, the world is increasingly interdependent. An energy shock in one part of the world is felt thousands of miles away.
As we look towards a more connected, low-carbon future, the relationship with our partners in the Middle East and North Africa will remain of the utmost importance. British companies have an increasingly important role there, and the Government has a role to play in bringing them together.
I began today by talking about the shared challenges that energy ministers from around the world face. On technology, supply, co-operation and research, we can meet those challenges - together.
Thank you very much.
Published 31 January 2011