Speech
Charles Hendry speech to the Nuclear Institute North West Branch Annual Dinner
Introduction Thank you for your invitation to deliver this keynote address. I am very pleased to be here today as we celebrate the North West…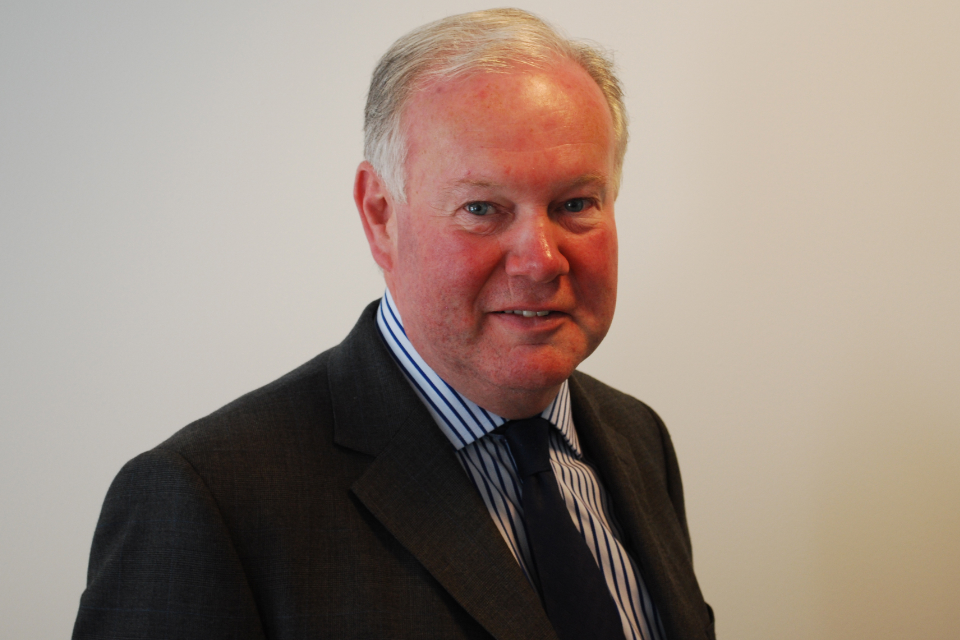 Introduction
Thank you for your invitation to deliver this keynote address. I am very pleased to be here today as we celebrate the North West's nuclear successes to date and look towards the future.
I would like to start by acknowledging the important contribution that this region has made to the UK nuclear industry since the 1950s and the importance of the nuclear industry to the economic prosperity of the area. There is a great wealth of nuclear expertise and knowledge here that we want to maintain and use for the future.
Because despite recent speculation the future for new nuclear in the UK is bright. I want to take this opportunity to reassure you all of the government's ongoing commitment to nuclear power, despite recent events. Nuclear power continues to have a vital role to play in our energy mix alongside other low carbon forms of generation. There is continued commitment from energy companies to making real progress in bringing forward their plans to develop new nuclear power stations in the UK and from government to make the UK the number one destination to invest in new nuclear.
Horizon
You will all be aware of RWE and E.ON's decision to withdraw from Horizon. Clearly this is very disappointing but, as both companies have made clear, their decision was a commercial one, based on pressures elsewhere in their businesses and not any doubts about the role of nuclear in UK's energy future. We should not see this as a sign that the UK's nuclear renaissance is under threat, as some have suggested. Irrespective of RWE and E.ON's announcement we are proceeding apace with our plans to make the UK the number one place to invest in new nuclear.
The Horizon sites at Wylfa and Oldbury represent an extremely attractive investment opportunity and there is strong interest. We as Government are talking to interested partners and investors about the UK's policy and commitment to new nuclear. However the sale is a commercial process which is being led by the current owners and their sales advisors Nomura.
We all know that the UK's new nuclear programme is far more than one consortia. As you will be well aware NuGen has set out plans to build at Moorside and EDF/Centrica's plans to build four new reactors at Hinkley Point and Sizewell are on track. Nuclear is vital for our energy security now, and we want it to be part of the energy mix in the future, alongside renewables and clean coal and gas.
Getting the conditions right for investment
It is important that we provide these consortia, and other investors, with the certainty they need to invest in new nuclear. This Government remains committed to ensuring that the conditions are right for investment. We have completed all of our facilitative actions and set out a package of reforms to transform the power sector so that we can achieve secure, low carbon and affordable energy. We expect to legislate in the next session to provide the long-term certainty needed by investors in all forms of low carbon. We also intend to publish an overarching overview of electricity market reform and a draft operational framework for Contracts for Difference soon, with the aim of giving investors increasing confidence about the structure of the policy framework.
Skills and Supply Chain
With such investment come fantastic opportunities for the UK workforce and supply chain. We must ensure that UK companies of all sizes are in a position to seize maximum benefit from the opportunities presented by new nuclear and to use this experience to springboard into other markets given our position at the vanguard of new nuclear programmes.
The UK's civil nuclear expertise is recognised and much sought after. The UK civil nuclear supply chain has both excellence and experience. Its key strengths of Innovation, Quality, Adaptability, Sustainability and Knowledge can make a critical difference to any project anywhere in the world.
For example, last month the Prime Minister signed a Framework on Civil Nuclear Cooperation with Japan. This is a key enabling agreement that establishes a high level commitment to a UK-Japan partnership in support of nuclear decommissioning. It recognises UK skills and engineering strengths and will help open up opportunities for UK firms to work with Japanese industry and to continue to share the UK's world-class expertise, just as we did in the aftermath of Fukushima.
And as a further example, in February the UK Prime Minister Cameron and French President Sarkozy put the green economy and energy security at the heart of their relationship. This came as companies from both nations agreed a raft of commercial nuclear deals including:
a ground breaking £400m deal on nuclear reactors between Rolls Royce, Areva and EDF - this will underpin a new Rolls Royce factory in Rotherham and support 1,200 new jobs across the nuclear supply chain in Britain
a new engineering contract between EDF and Kier/BAM for the UK's first proposed new nuclear project at Hinkley Point, Somerset, meaning another £100m for companies operating in the South West and 350 jobs
The government is committed to ensuring that UK companies are in a position to compete for the significant opportunities present within the nuclear sector and are working with industry, nuclear reactor vendors and operators to help create and support a globally competitive UK nuclear supply chain.
The government will act as a gateway to market information, contact networks, activities and organisations, to help the supply chain fulfil the opportunities presented by nuclear projects, along with specific initiatives, such as in December 2009, we announced the new £25m Nuclear Advanced Manufacturing Research Centre (NAMRC), led by the University of Sheffield with Rolls-Royce as the lead industrial partner. The government, via the Technology Strategy Board (TSB), is providing support to build specific supply chain capabilities via the Advanced Manufacturing Supply Chain Initiative, a competitive fund of up to £125 million to support transformative projects in advanced manufacturing supply chains. Additionally, the TSB is providing £15m of funding for small projects in 2012 delivering nuclear R&D.
I also recognise that meeting the demand for skilled workers during the new build programme will be a challenge, particularly with ongoing operations and decommissioning work at existing nuclear power stations. But I am confident that we - the nuclear industry, skills bodies and government - can meet this challenge together. The new build programme is a fantastic opportunity to create jobs and drive economic growth across the UK, including here in the North West.
We know that we need to work in a co-ordinated manner and have developed the Nuclear Energy Skills Alliance (NESA) to help this way of working between the different expert skills bodies. NESA brings together all relevant nuclear skills bodies and government in order to set the strategic direction for the nuclear skills landscape. The Alliance promotes collaborative working between skills bodies to identify potential skills gaps and take co-ordinated action to resolve these. We are already starting to see the benefit of this joined-up approach, with the development of a common labour market intelligence model which will allow the group to plan targeted, evidence based interventions and industry must engage with them to ensure that we use the most up-to-date data to provide this information.
Concluding Remarks
To conclude, I'd like to assure you all that government remains firmly committed to its efforts to ensure that the conditions are right for investment in new nuclear power in the UK. The opportunities are truly massive and I hope that we can continue to build upon the real progress we have made so far. The UK has done a lot in the last year but delivering our new build agenda in the coming years will be an ongoing process. I know the UK nuclear industry is ready to deliver.
Published 10 May 2012