Changes to building regulations
I am setting out today the main elements of the programme of work the Department for Communities and Local Government will lead in the new…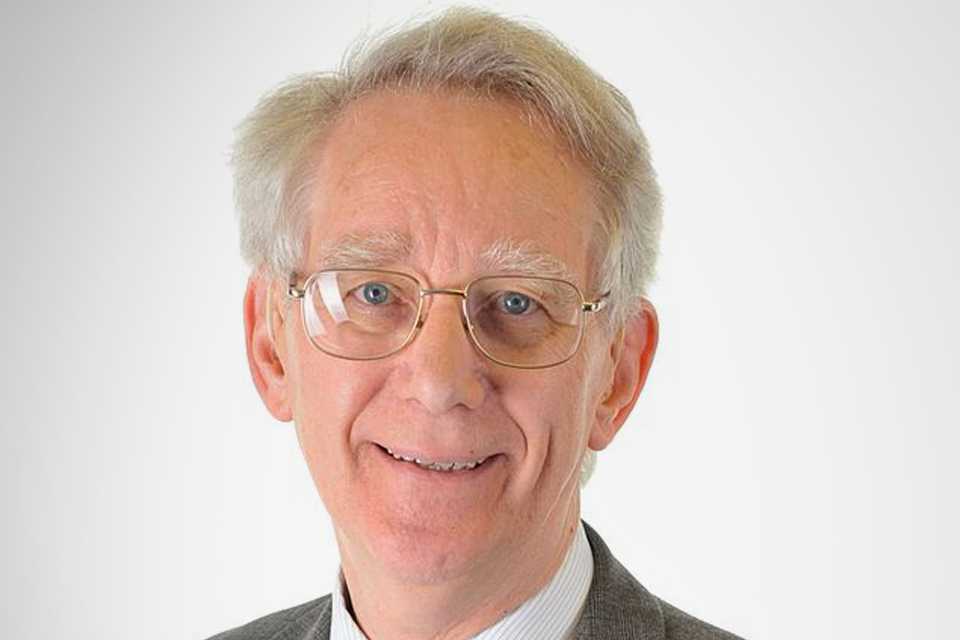 ---
I am setting out today the main elements of the programme of work the Department for Communities and Local Government will lead in the new year to establish the changes required to the building regulations. The work will identify the changes that need to be made to the building regulations regime between now and 2013 to ensure it remains fit for purpose and delivers its contribution to the Government's policy goals.
At the end of July I asked our external partners to tell me their ideas about what in the building regulations needed to be improved or extended, where we might reduce the regulatory burdens and how we might deliver even better levels of compliance. I wanted this to play a key part in helping to deliver our commitment to reduce the burden of regulation while ensuring we had given proper consideration to emerging issues. I am grateful for the way industry and members of the public have responded both in writing and through their participation in workshops.
The programme I am setting out today has been arrived at after active engagement with our external partners. A key theme to emerge from this process has been that these partners believe that although the regime is generally fit for purpose, there are things we can improve. This confirms the Department's belief that the building regulations should remain the national minimum standard that building work should comply with.
While much of the programme of work is deregulatory in nature, it will, however, include work to deliver our commitment to increase energy efficiency through part L (conservation of fuel and power). This will represent our next steps towards zero-carbon buildings and will also provide an opportunity to consider provisions for the existing stock in the light of the Government's emerging policies on reducing carbon emissions, including the green deal. We will also explore how better to ensure high levels of compliance.
In addition, I would like to consider further the case for Government intervention in two other areas. First, whether there is a role to ensure suitable toilet and changing provisions for people with multiple and profound disabilities-often referred to as 'Changing Places'. I would also like to explore further the case in relation to minimum standards for security in homes and explore whether national regulation might be a more effective approach than voluntary and local interventions.
Set against this there are a number of key areas where we want to explore the potential for deregulation and streamlining of the existing provisions. In particular, representations made to Government demonstrate concern with the costs imposed on electricians by part P (electrical safety-dwellings). We believe it is now time to evaluate the building regulations' contribution to the safety outcomes they were intended to support and, if we are to retain regulation of this kind, how we might minimise the associated costs.
We also believe that there is scope to look at the rationalisation of parts M. K and N (access, protection from falling, collision and impact and glazing respectively) to address areas of potential conflict and overlap between them. As part of this we intend to review existing guidance that promotes the use of access statements in order to consider whether they remain necessary while maintaining the standards of accessibility we are seeking to achieve.
As part of this deregulatory element we also need to explore what changes may be needed to the building control system. I believe there is scope to enhance compliance and reduce the burdens on those who use the system. To that end, over the next few months we will be taking forward work to gather further evidence about actual levels of compliance and reasons for non-compliance. In the light of this, we will be exploring options to further improve enforcement and incentives for responsible businesses. We will also be considering how we can improve the interface with planning and other standards regimes.
In developing this programme we have been mindful, and will remain so, of the need to manage down the regulatory costs to business as part of this process. We will also be specifically considering the impacts on house builders, with the aim of contributing to the achievement of our spending review commitment to reduce regulatory costs over this Parliament.
The Department for Communities and Local Government is also today publishing on its website a supporting document to this statement that provides further information about the exercise we have undertaken and more detail on the programme of work to be taken forward. I am placing copies of this document in the Libraries of both Houses.
Published 16 December 2010