CBI and Management Today speech
A transcript of Francis Maude's speech at the CBI and Management Today Annual Business Summit on 28 June 2011.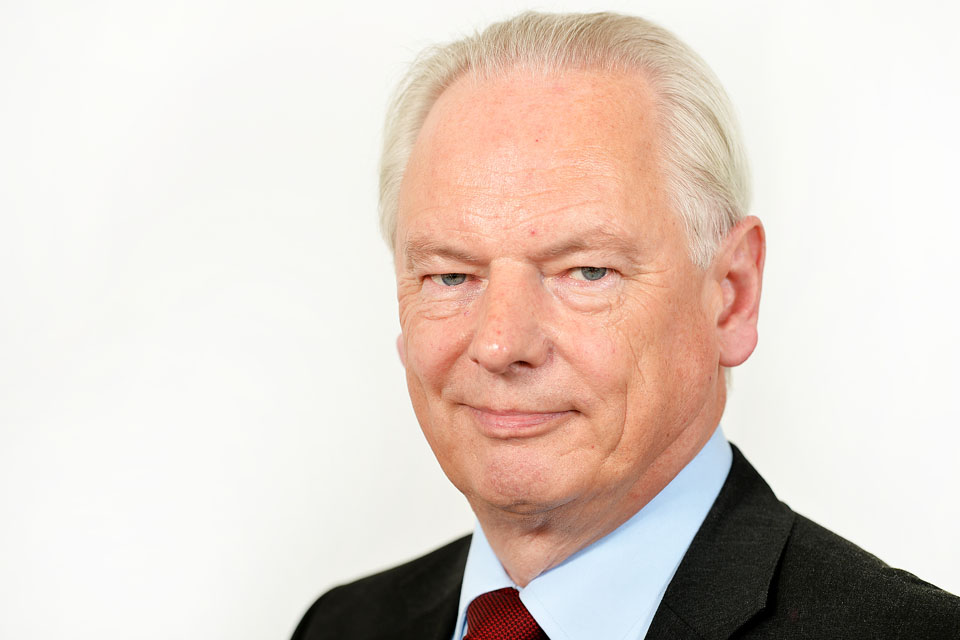 A transcript of Francis Maude's speech at the CBI and Management Today Annual Business Summit on 28 June 2011.
Read the speech
[check against delivery]
I am delighted to be addressing you today, just as our real work begins one year in to our coalition government.
I'm particularly pleased to be talking to business representatives. Recently, we've been accused - not least by the CBI, our co-host today - of losing our nerve on reform, and of passing up the opportunity to let the private sector help us improve our public services.
What I'd like you to go away with today is the assurance that this is not true. Twenty years ago, as Financial Secretary to the Treasury under John Major, I presented a White Paper on public sector reform to Parliament. The government, I said, intended to 'extend competition in the provision of public services further and faster than ever before…Competition must be conducted fairly and openly, there will be no bias between public and private sector providers. We shall welcome suggestions from private companies on services which might be contracted out, and on ways of improving contracting-out procedures.' I was accused of being 'dogmatically fixated', and 'rubbing the noses of down-trodden people in dogma'. But back in government, I stand by my words of two decades ago: this government is unequivocally open for business.
Money is tight
Before I get into the detail, I'd like to remind you of the picture that faced us a year ago, as the Coalition was forming. I won't rehearse the figures - I'm sure you know them only too well - but it was abundantly clear that our over-riding priority had to be to reduce the deficit.
As well as keeping most tax rates in place - but not, I should remind you, corporation tax, which we have reduced from 28 to 26 percent - that meant cutting spending. My job as Minister for the Cabinet Office is to push for efficiencies in all government departments, but most especially in ones that cut across departments, and in Whitehall. One of my first decisions was to put a moratorium on new consultancy and IT contracts, and government information programmes. Whereas previously departments could commit themselves to extremely costly new programmes on their own initiative, these all now have to be authorised directly by the Cabinet Office. This simple move has already taken significant costs out of government - £350m in consultancy fees, £133m in advertising, £120m in recruitment agency fees, and £48m in new buidings. Our existing big suppliers have risen to the challenge too, allowing us to save another £800m through contract renegotiation.
Nor are we now going to be taking the foot off the brake: these controls will stay in place throughout the current Spending Review period. I know that they have been uncomfortable, but make no apologies. Our strategy is necessary, and beginning to pay off.
The good news
I'll turn now to the longer-term ways in which we want the private sector to help us deliver better, lower-cost public services. Spending cuts are one-offs. What we need to do, and are doing, is fundamentally change the way we operate.
Better procurement processes
Firstly, we're making it easier for suppliers - especially smaller ones - to do business with us. A wholesale review of our procurement process uncovered the numerous ways in which we could make bidding for government contracts easier for everybody, and level the playing field between big bidders and small. On February 11th the Prime Minister and I announced a comprehensive set of reforms. They include the elimination of pointless, burdensome pre-qualification form-filling, and the creation of a single portal - the ContractsFinder website - where small and medium-sized enterprises can survey everything currently on offer, sorted by size and location - from maintaining CCTV cameras in Burnley or collecting cash from parking metres in Stevenage to building a new multi-million pound archive in Swindon for English Heritage.  The service has proved extremely popular - since launch it has signed up over 16,000 registered users, and over 500 contracts have been awarded to SMEs via this route.  
From the government's point of view, this isn't just a question of fairness and wider competition. Smaller businesses host some of the best management and most exciting thinking in the country, and we want to tap into that. In March we launched a new website, the 'Innovation Launch Pad' , and invited SMEs to email in with ideas on how they could help us save money or do things better. 370 SMEs have responded  - on everything from cheaper ways of treating IVF patients to providing personalised online support for those seeking work. Over 2,000 civil servants then reviewed and voted on the ideas with most potential. The best will be presented to senior procurement officials across Government in a dedicated 'dragon's den' style product surgery next month . This idea is taking off around Whitehall and a further seven departments are planning similar events with their own suppliers.
But we want to make things easier for all suppliers, not just SMEs. By slashing red tape - 6000 pages-worth of forms and guidance, on current estimates - we plan to get average procurement turnarounds down from their current, appalling, average of 478 days to 145 days - which in itself will make it substantially cheaper to do business with us.
As with SMEs we're also keen to build good relations and share expertise and best practise. Last December I met with around thirty of our big suppliers at an event we held with the CBI. They came up with the idea of reciprocal secondments, allowing Cabinet Office officials to better understand the needs and strengths of the private sector, and vice versa. I'm delighted to say that our pilot 'Commercial Interchange' programme now is up and running. Twelve companies are involved in the first phase, with several high-calibre staff in their new placements, and more to follow.
You may also have had contact with our new 'Crown Representative' unit. Headed by Adrian Kamellard, it gives our strategic suppliers - those with a large portfolio of contracts across Whitehall - a single, more efficient, point of contact. This is good for us, in that it allows us to strip out duplication and gives us a stronger hand in contract negotiations. But it's also good for you, in that it gives you a single, identifiable person to talk to and a clear forward view of overall government thinking.
**Opening up public services **
In a speech a couple of weeks ago, the CBI's deputy director-general, Neil Bentley, labelled the government's approach to public service reform 'disappointing'. 'Reforms are stalling', he said, and 'the path ahead is unclear'.
In a way, this sort of criticism comes as a refreshing change, since mostly we're told we've bitten off more than we can chew. Anyone looking at the rapid expansion of academies, at the incredible parent response to independent Free Schools - one of the first, the Free School in Hammersmith, is six times over-subscribed - and at our plans to welcome private providers in helping us tackle worklessness and recidivism, can hardly in fairness call this government timid. Our Work Programme, under which a wide variety of providers are paid by results, is launching now, and we look forward to seeing in what new and imaginative ways they help us to reduce unemployment. Our White Paper summing up all these initiatives, and pointing to more, will be launched next month.
So let me repeat again that we believe that the best way to improve public services is to open them to the talents of different providers and sectors of society - transferring power away from Whitehall into the hands of front line staff and local communities, moving us away from the old idea that Whitehall knows best. We're determined to find more innovate ways to structure these services, bringing in competition between different kinds of provider to deliver value and innovation.
This means moving away from what I call a 'binary' model of either the government providing a service, or that service being wholly outsourced. Instead of a rigid division between public and private, we want to see all sorts of different providers - social enterprises, charities, mutuals and cooperatives as well as commercial businesses - playing their part.
Outsourcing will remain a fundamental part of the way public services are provided; and have no doubt, there will be more outsourcing opportunities for which you will be able to compete. But in these new, non-binary models of delivery, there also will be new business opportunities. The model I'm most excited about is the joint venture mutual, part-owned by its employees and part by an outside company. Combining the improvements to morale and productivity that result from employee ownership, with the access to expertise and capital that come with a private sector investor, these have the potential to square the circle - to reduce costs while simultaneously delivering better services.
Twenty-one 'Pathfinder' mutuals are already in operation. Building that up to significant numbers will take time, but we're already putting the infrastructure in place to develop more of them and make sure they have the best chance of succeeding.
Stephen Kelly joined the Cabinet Office's Efficiency and Reform Group earlier this year, and is heading our drive to engage industry in the creation of joint venture mutuals from existing public sector organisations. An 'Enterprise Incubator' will help management teams transition to mutualisation, and a Mutuals Information Service provides a first port of call for groups of public sector workers who like the idea and want to find out more. Since its launch last November it has received over 250 requests for help and advice, and some of these are now being taken forward.
Earlier this month we organised an 'Industry Day' as part of the process to contract a partner organisation for the joint venture mutualisation of the public sector pensions provider MyCSP, led by Chief Executive Phil Bartlett. Twenty-three companies attended the day to find out more information, and of those 18 have expressed an interest in competing in the procurement process. As I said before, we see the involvement of a private sector partner here as absolutely critical - providing capital, experience and resource so as to ensure that the new mutual is a success.
So as you can see, I'm more than keen to see industry taking an active role in new models of public service provision. It's a significant agenda and our intention is to move with speed. There's keen interest amongst Whitehall leaders and from Number Ten, and some intensive work going on within our Efficiency and Reform Group in Cabinet Office. MyCSP is not an enormous organisation - it has about 450 employees - but will, we hope, be the first of many. All of these, I repeat, is something in which it's vital for the private sector to get involved.
Transparency
A third strand of my job that opens up opportunities for business is the Transparency agenda. One of its purposes - the one you've probably heard most about - is to improve efficiency and standards in public life. Forcing public bodies to publish spending data; sunlight, in other words, is the best disinfectant.
The other side to the Transparency agenda is about boosting the economy. Firms in areas as diverse as life sciences and insurance have told us that better access to public data would help them grow their businesses. And dozens of bright new apps and websites have sprung up on the basis of public information published so far. A new study from McKinsey estimates that across Europe the enterprise and productivity benefits of open public data assets could be worth 250bn euros a year. Look across the Atlantic at the multi-billion dollar American health informatics industry, and that doesn't seem far fetched.
The Prime Minister will shortly be publishing a letter outlining our open data philosophy, and detailing several extremely significant - and potentially controversial - new datasets that we will be publishing from next year, in the areas of health, education, transport and criminal justice. I can't pre-empt him by saying more here, but urge you to believe, as I do, that they are part of a fundamental change for the better in the way we use, scrutinise and provide all our public services.
Conclusion
To sum up, there's a clear message I want you to take to your colleagues and associates across industry. This Government is pro-business. Without business, we won't get our economy back into shape. Without business, we can't educate our children or treat the sick, help people get into jobs or stay out of prison. We're sharing in the pain and the work, but we'll also be sharing in the prize of an economy back on track and public services we can proud of. We're serious about the task ahead, and you will see us going about reform with purpose and determination. 
Thank you for letting me speak to you, and I look forward to working with you all.
Published 28 June 2011