Speech
Campaign to Protect Rural England annual general meeting
This is a speech by Planning Minister Nick Boles about building more affordable housing.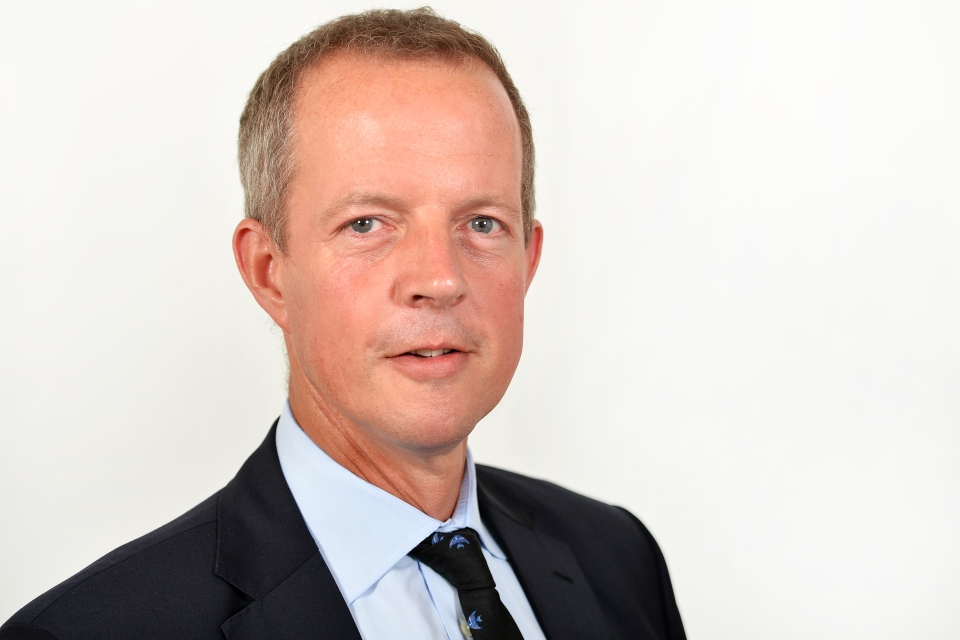 Thank you, Peter. I am grateful to you for giving me this opportunity to talk with you and your members.
I am well aware that I am probably the CPRE's least favourite government minister. As the son of a long-standing member, I do not relish that. Now I could tell you that Eric Pickles and I have finally succeeded in driving a stake through the heart of the last government's Regional Spatial Strategies. I could remind you that my predecessor, Greg Clark, responded to the concerns of CPRE branches in Kent, Surrey, Sussex and Cheshire and got rid of the Whitehall rules that actively promoted garden-grabbing. Despite the opposition of the CPRE's head office, I might add. But, be that as it may, I recognise that you have been upset by reports of things I have said and are worried about the things I want to do.
I am sure that there will still be differences between us after today. But I hope that I can at least persuade you that I love the English countryside as much as you do. And that I am absolutely sincere in my conviction that there is no conflict between preserving what is special about rural England, and building enough houses for our children and grandchildren.
I was born in a thatched house in the pretty village of Henham in Essex. I don't remember much about the 7 years I spent there. My sisters' ponies, which I longed to ride but which made me sneeze. The goldfish, Ping and Pong, which didn't really appreciate it when I wanted to share my conkers with them and put one in their bowl. Learning to whistle during Sunday matins in the village church. And succeeding for the first time in the middle of the sermon.
After my mother died and my father remarried, we moved to Englefield in Berkshire. My father would commute to London every day to his job at the National Trust. And, when possible, return in the evening in time to walk around the garden and water the greenhouse. My stepmother kept bantams and Jacob sheep and Dexter cattle – whose horns are perfectly placed to jab you in the midriff and crack a few ribs. As my father discovered to his cost.
But the place that we all thought of as our real home is in Talaton in East Devon, where we moved when I was 18. My parents are still there, living on the small farm my grandfather bought in 1940. And, in time, my brother and his family will take over from them.
My father has always been a proper countryman: he can tell birds by their call and their flight; trees by their bare twigs and butterflies by the chrysalises from which they will burst.
He is getting on a bit now and is no longer able to spend his days clearing brambles from Mogridge wood or Himalayan balsam from the River Tale. But he will leave a wonderful legacy in our corner of East Devon. For forty years now, he has been nurturing saplings in those high hedges for which Devon is famous and now his trees stand proudly in our local landscape. Oaks mainly, some ash – and a few elm that sadly never seem to survive past adolescence.
The strange thing about the English countryside and its different landscapes is that, like my father's hedges, almost all of them are man-made. True wildernesses are very rare: even our National Parks are the results of decisions about grazing rights, and the need to chop down trees to build ships or hold up mine shafts. So we are in this curious position where the countryside we all want to protect is itself the product of human intervention.
Preserving a wilderness is fairly straightforward: mostly, you just leave it alone and stop people doing things to it. Preserving the English countryside is much trickier. If you simply leave it alone, it will not stay as it is but revert to something much less lovely. Man's activity is not an intrusion – but an essential ingredient in good conservation.
How then do we protect rural England? Not, I am sure, by paralysing the rural economy and squeezing the life out of village communities. Yet, in many parts of the country, this is what has been happening.
In Devon, Cornwall, Shropshire, Sussex, the Cotswolds and the Yorkshire Dales - some villages are inches away from becoming forever fossilised. The houses are so greatly prized by holiday-makers and those who have recently retired and sold a valuable property in the Home Counties, that young people working on nearby farms, local plumbers, carpenters and gardeners, the couple running the fish restaurant that the holiday-makers love to show off to their friends, none of them can afford even the tiniest cottage. As a result, the village is eerily empty during the winter months.
The school closed long ago, the pub and the shop are teetering on the brink and the whole place feels very odd. Beautiful certainly but somehow sanitised: all the stone walls recently repointed and even the most humble doors lavishly painted in greys and greens from Farrow and Ball. Perfectly preserved. But strangely lifeless.
What these villages need is some noise, bustle, young blood. Children kicking a football around after school. Teenagers sitting on a wall, nervously flirting. Young mothers and fathers meeting for a pint in the local after an hour of digging the vegetable patch or doing the ironing. A village community can only thrive if it has all the generations living in it – all of the time.
If it fills up on Fridays, and empties out on Sundays, if the people who tend the gardens, clear the gutters and mend the slates on the church roof do not live there, but come and go in beat-up vans, it isn't a community but a museum exhibit. Not so much protected, as embalmed.
In a recent report the National Housing Federation found that the number of people aged 30 to 44 living in the countryside has dropped nearly 9% over the last decade. While the number of people over 65 in rural areas has risen 2.5 times faster than in towns and cities.
Shelter has calculated that, in West Sussex, it will take a couple with a child, earning an average local income, over 14 years to save the 20% deposit for a typical starter home. In Herefordshire and Oxfordshire, it will take them 15 years. In Cornwall more than 16.
That is why the government announced today an investment in 165,000 more affordable homes between 2015 and 2018. It's also why we have set up Help to Buy, which is offering equity loans and mortgage guarantees to bring buying a home back within reach of hard-working people who can afford a 5% deposit but simply cannot stretch to 20%. But, as the Chancellor has made clear, this is a temporary fix for the after-effects of the financial crisis not a fundamental solution to our long-term housing need.
That solution is simple to describe, if not easy to deliver. This year, next year, every year of this decade, we need to build more houses so that they become affordable for working people on ordinary incomes again. And not just on brownfield sites in cities. But in bits of the countryside too.
Before I sit down, I would like to ask a favour of you. When you go home this evening, please take a moment to look at the place where you live. And ask yourself a few questions.
What was it like in 1913? How many young families lived there then? And how many are there now?
When you next drive past one of your local farms, please ask yourself if it would be such a bad thing if some of the barns that are no longer much use in modern farming were converted into small family houses? That's what they are doing in Upper Eden in Cumbria as part of the country's first adopted neighbourhood plan. Why shouldn't we make it easier for many more farmers to do this?
And then, when you are out walking the dog, please try and identify one or two ordinary fields, flattish, near a road, on which local people could build their own houses without doing much harm to the beauty of the place. That's what the Richards brothers have done on their parents' land on Crabtree Farm north of Shrewsbury with the support of the excellent Shropshire Council. And it's what they are planning to do through Community Land Trusts in Dittisham and Broadhempston in Devon.
It is only by doing these things that we will be able to protect the villages of rural England as living, breathing places. Only if, in every community, people like you, and the district and parish councils you elect, take responsibility for finding the land that could take some more houses and draw up plans that set out where you want new buildings to go and how you want them to look.
In forty years' time, God willing, I will be my father's age. I want to be able to look back, like he can, and say that I did what I could to preserve what is best about my country. Not by freeze-drying the past. But by nurturing the landscapes and communities we have inherited and giving them a new lease of life for future generations to enjoy.
Published 27 June 2013