Speech
"By working together will we be able to ensure that we leave no one behind"
Statement by Baroness Verma, Parliamentary Under Secretary of State for International Development on International Day of Persons with Disabilities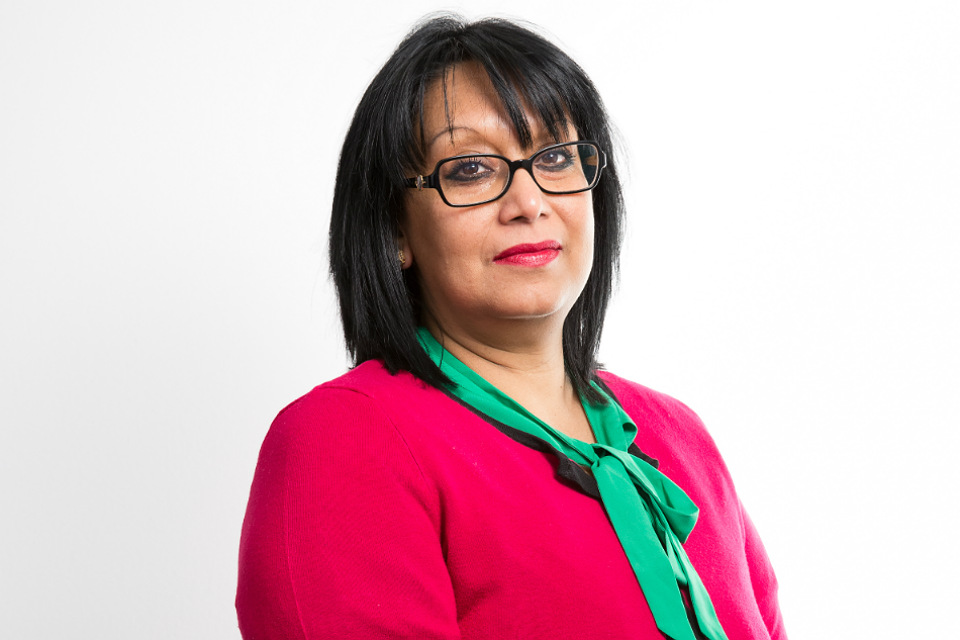 I am delighted to join you here today.
Let me start by thanking the Bond Disability and Development Group and particularly Leonard Cheshire Disability for organising this event and hosting us here today.
I cannot say enough how much we value the partnership with the Disability and Development Group. Your support and challenge keep us aiming high. Thank you.
I would also like to express my gratitude to Lord Low for his kind introduction and for his continued commitment to disability inclusion. It is so nice to see so many colleagues from both the House of Lords and the House of Commons here today.
It is also excellent to see so many of our civil society partners represented here as well. And thank you to those of you from development organisations and private companies who have travelled far and wide to be here.
This afternoon I have the great privilege of joining Vladimir from the International Disability Alliance in launching the first of what I hope will be many meetings of a new donor group focusing on Global Action for Disability.
This new group brings together public and private donors to learn from each other, to support each other and to identify together how we can all do more to support people with disabilities in the work we are doing. So thank you for making the journey and braving our weather.
And I also want to thank the International Development Committee for their continued interest and support for our work on disability inclusion. Interestingly, one of the few recommendations we disagreed with in their enquiry into disability and development last year was their recommendation to write a new Disability Strategy. Instead, we said we would launch a Disability Framework.
Many of you might be wondering what the difference is. Well, let me explain. We wanted a document that did not just make the case for why disability inclusion was important; we wanted a clear plan of action. The first step in our journey towards disability inclusion.
It really is the first public document of its kind in DFID. The commitments vary a great deal in their ambition and that's because we wanted to recognise that progress would look different in different areas. This is not about promising we can do everything immediately, but it is about recognising we can all do more, right now. Over these past few months, we have been reviewing progress and we have been extremely pleased with the results.
While we still have a long way to go, our approach is having an impact and we are on track. We are doing more as an organisation to reach people with disabilities than ever before. And we have started to see real progress in many areas, including humanitarian, Violence Against Women and Girls and data, with many of our commitments in those areas from last year being fulfilled.
Country offices like DFID Rwanda have told us that they have found our Framework a useful tool for progressing our new work on leaving no one behind. They have used disability as a lens to consider who they might be unintentionally leaving behind across their work.
The review also highlighted a number of key areas for improvement. While 84% of staff said they had no concerns or hesitation about being disability-inclusive, only 24% of staff felt they were confident about how to do it.
There is also much more that our non-disability specific civil society and multilateral partners can do to ensure people with disabilities are included in and benefit from the day-to-day work they are already doing. ADD are hosting a session about this very thing in January so I encourage as many of you to attend as possible.
We also found that some areas did not get the attention we had intended. Which is why in this new Framework, we are committing to prioritise 3 key areas – economic empowerment, mental health, and stigma and discrimination.
Economic growth is a key priority for DFID. Through this Framework, we will strengthen our work on inclusive economic growth to ensure that people with disabilities can access skills and jobs.  
The widespread mistreatment of people with mental health impairments and intellectual and psychosocial disabilities is unacceptable. The barbaric practice of chaining or shackling people with mental health impairments quite simply has to stop. And tackling stigma and discrimination is central to the success of this agenda. It is going to be hugely challenging and we know that progress is going to take time. But we cannot and will not shy away from the challenge.
We will also continue to prioritise our commitment to become an authority on disability data. Monitoring progress as we implement the Global Goals will be critical to understanding if people with disabilities are benefiting from global development or continue to be left behind. As part of this we will be asking all partners to disaggregate their programme data by disability status where they can.
I am very proud of the work we have achieved as an organisation over the past year. We could not have done it without the support of so many people in this room. It is only by working together that will we be able to turn the Global Goals into a reality and ensure, absolutely, that we leave no one behind.
Thank you.
Published 15 December 2015