Speech
British Heroes of the Holocaust
Speech by Communities Secretary Eric Pickles at the presentation of 8 British Heroes of the Holocaust Medals to relatives of the recipients.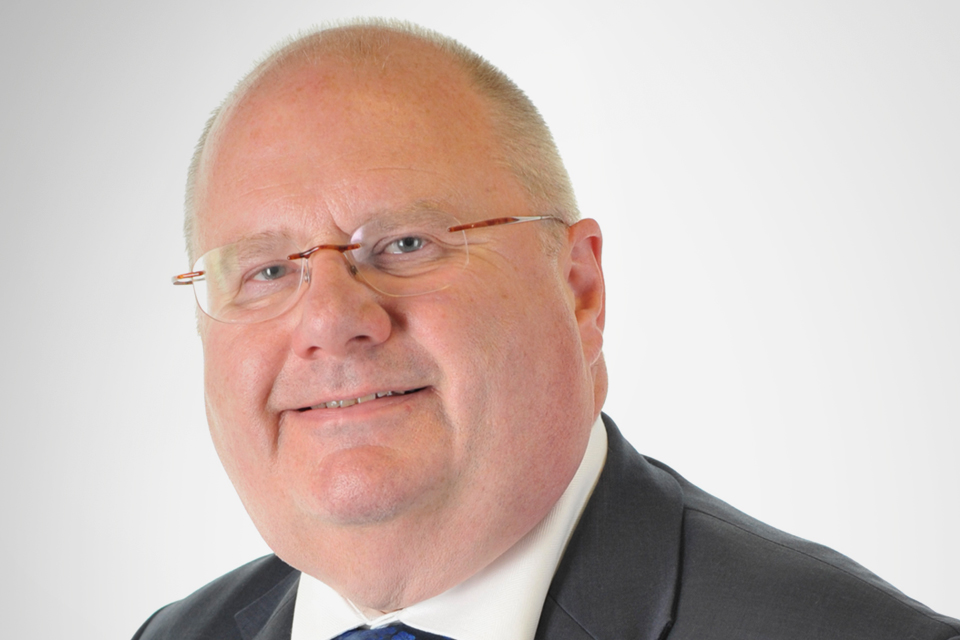 The fight against the Nazi menace took many forms and produced the most unlikely of heroes.
Today, in this place, we remember their bravery.
Our Holocaust heroes didn't don a flack jacket or pick up a tommy gun, but they put themselves in the line of fire at every turn.
And their extraordinary deeds of courage and bravery to help those from different places, different countries, different religions, in the face of insurmountable odds, with scant regard for personal safety, deserve our lasting respect and eternal gratitude.
Today we like to rhapsodise about peace-time heroes from the worlds of sport, literature or cinema.
But where are the words to fit the selfless deeds of Rabbi Dr Solomon Schonfeld? A founder of schools and seminaries who personally saved hundreds of Jews from the camps by acquiring Visas to escape the Nazis. Fearlessly heading out to Nazi occupied Europe and turning homes into hostels to support the children he brought back. When asked how many lives he saved he replied humbly: "But do you know how many I didn't save?"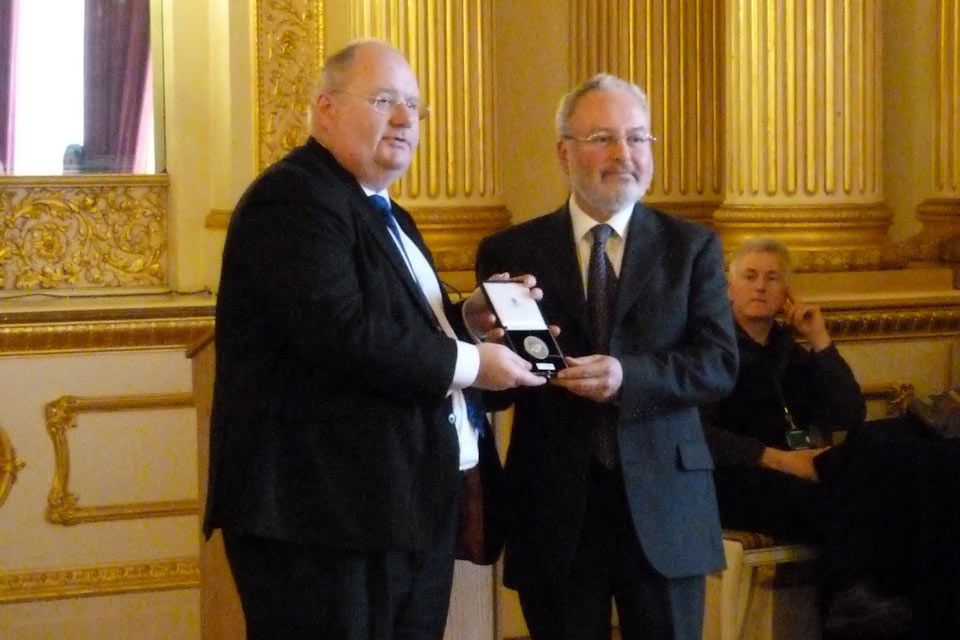 Today we rarely think of form fillers or desk jockeys as heroes.
But when that person is Robert Smallbones the Consul-General in Frankfurt and the papers he worked on night and day, were the visas that meant the difference between life and death we find ourselves in the presence of another hero. Smallbones once said:
After 2 hours sleep my conscience pricked me. The feeling was horrible that there were people in concentration camps whom I could get out and that I was comfortable in bed. I returned to my desk and stayed there until the next midnight.
His commitment to life savings meant he never let petty rules get in the way. When the bureaucracy ground to a halt he stepped in to grant visas on the spot. And his Deputy in Frankfurt was Consul Arthur Dowden. We remember him today as a man who "even went through the streets with food in his car, to feed those in want".
Then there is Mrs Lena Lakomy, a light in the darkness of Auschwitz. Giving others strength to carry on by proffering medicine to the sick and working with the resistance to bring the messages of the camps to the outside world.
Lastly we recall those 10 titans. British Prisoners of War, who risked execution to save a Jewish girl from a death march, then hid her in a hayloft in the POW camp itself and nursed her back to health.
Thanks to these heroes many of those gathered here today were able to start families, bring up children, prosper and enrich our society. And while we can never pay back our debt to them, while we lack the scales to weigh the worth of their deeds, Britain is proud to honour their memory.
There's a Jewish saying that if you save one life you save a world. Our heroes saved many worlds.
And on days like today, when we commemorate the liberation of Bergen Belsen, we also remember that the Nazi tyranny was defeated not just through force of arms, but through the quiet acts of courage and kindness, of the unlikely, the unheralded and the unsung. People whose strong belief in British values, whose readiness to reach out a hand rather than putting up a wall, whose willingness to bridge the divide, eventually proved enough for hope to triumph over hate.
(More photographs of the award ceremony are available from the DCLG Flickr channel).
Published 15 April 2013