Speech
British Ambassador speaks at the 5th National Conference on Extractive Industries Transparency Initiative (EITI)
Speech given by British Ambassador on October 09. This is an English transcript of the speech, exactly as it was delivered.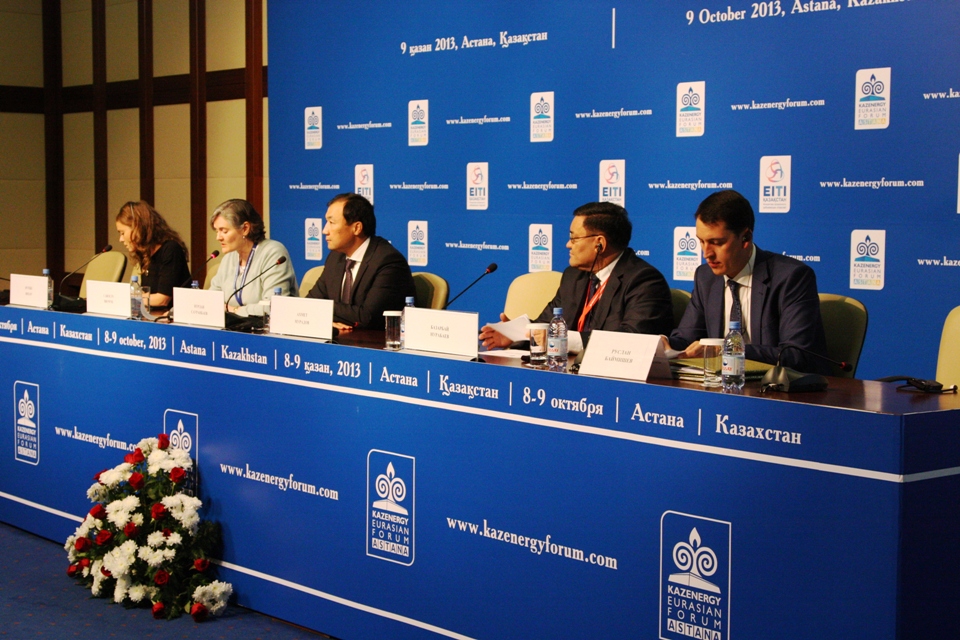 It is 10 years exactly since the first ever EITI Conference was held. Its purpose was to endorse specific principles to help promote transparency over revenue flows in the extractive industries. And today marks the fifth occasion on which a national conference has been held here in Kazakhstan on this subject. So this year is something special. Both for EITI itself, as the original principles have now developed into a formal Standard and the emphasis has shifted towards better governance of the extractive sectors; and for Kazakhstan and its extractive sectors too, as the supergiant Kashagan project comes on stream and work continues on draft legislation in order to modernize subsurface management.

EITI was born in 2002 out of frustration – frustration by the UK Department of International Development as it saw its work in developing countries undermined by corruption in resource-rich countries; and frustration by governments and by extractive industry operators being accused by NGOs of complicity in corruption. The result, with its stakeholder engagement dimension, has stood the test of time and has now resulted in 23 countries being able to demonstrate clearly that they are fully compliant with EITI standards. I'm delighted to say that the UK government, who launched the EITI in 2002 but never joined this initiative, announced jointly with France in July this year that they would both be joining the EITI process and seeking validation of their compliance – just as the other countries have already done so. And that's because the UK government understands that it is only through transparency of the production of oil, gas and mining that we can reduce corruption, make sure that the sector is well governed, and that the revenues from it leads to development.

It is good to see that the government of Kazakhstan too demonstrate strong engagement in the EITI implementation. The British Embassy has always supported EITI in Kazakhstan. I'm delighted that the British Embassy is funding a project designed to achieve three goals: firstly to increase the effectiveness of social payments of extractive companies in two oil and gas producing regions of Kazakhstan. Secondly, to encourage the accountability of local authorities. And thirdly, to encourage public participation in decision making process. We hope that the project will contribute to the successful development of transparency standards in Kazakhstan.
Published 11 October 2013