Speech
Britain is proud to stand tall with our international shipping partners
Together we can build a prosperous future for the shipping industry.
Thank you Captain Asquith for welcoming us on board HMS Portland.
Lying alongside HMS Belfast, here in the centre of London, we are surrounded by a rich maritime tapestry.
At one time, trading warehouses lined the banks here, and this stretch of the Thames would have been filled with ships of all descriptions.
Making it one of the busiest rivers in the world for maritime commerce.
Today, London's geography looks very different.
The ships have moved down river to the Port of Tilbury and London Gateway.
And the warehouses have been replaced by offices.
But London remains a world class maritime centre.
A city where modern maritime business is transacted on the global stage.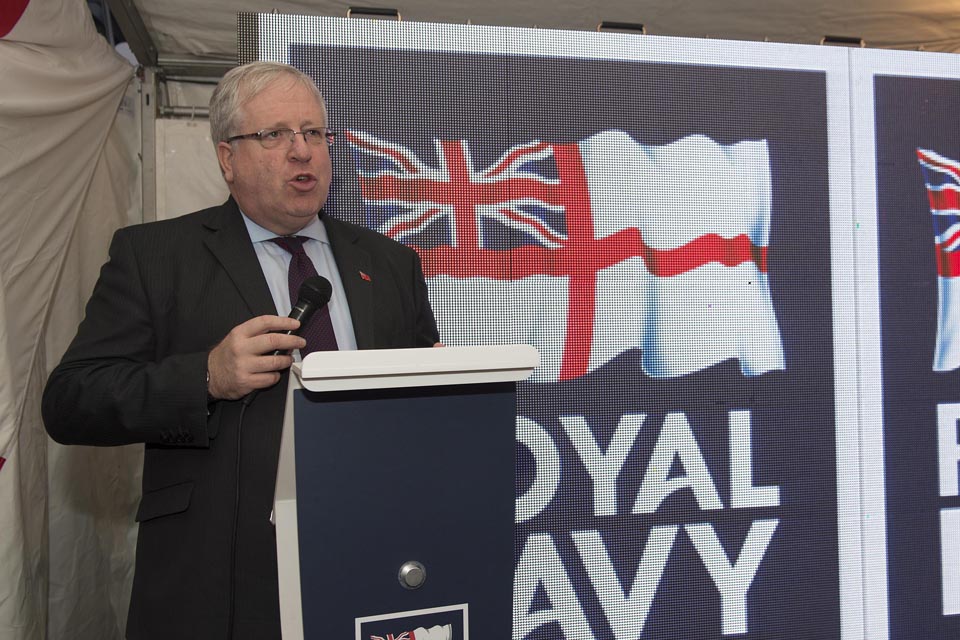 Partnership
This evening we are celebrating International Maritime Partnership.
By its very nature, the global maritime industry requires collaboration and co-operation to succeed.
It is an industry governed by international laws and conventions, and driven by supply and demand.
But it is the partnerships between us that make the industry prosper.
Maritime's contribution to global economic growth is clear.
Over 85% of goods bought and sold across the world are transported by sea.
And global seaborne trade is predicted to double by 2030.
That means there will be unprecedented opportunities within the industry.
But it also means we have to attract more people with the right skills if we are going to meet increasing demand for maritime services.
The International Maritime Organisation is doing great things to encourage young people and more women from all backgrounds to consider careers in the maritime sector.
And we are working together to make sure the industry is growing in a way that is safe and sustainable.
The last year has seen the adoption of many new measures to improve safety and protect the environment.
We must also think about how the maritime industry reacts to global events.
And ensure that we act as a force for good.
On that subject, I would like to pay tribute to the efforts of this particular ship.
Last year HMS Portland was deployed to West Africa.
She undertook a series of activities to build the capacity of West African nations to police their own waters.
This included training local law enforcement authorities to restrict the flow of narcotics.
Persistence and presence is what causes change.
And through international partnership, maritime crime, piracy and illegal fishing can be effectively tackled.
Since 2010 the UK has hosted the headquarters of Operation Atalanta, the EU's anti-piracy operation in the Western Indian Ocean.
This is an international effort, drawing together like minded nations.
Another ship, RFA Argus, hosts the UK's Primary Casualty Reception Facility.
She was actively involved in helping to alleviate the Ebola crisis in Sierra Leone last year.
Argus and her crew made a significant contribution to the effort supporting Sierra Leone's stretched public health services in containing the disease.
All of this work is a clear demonstration of what international maritime cooperation can achieve.
UK as a world-class maritime centre
We are justifiably proud of our Royal Navy and Royal Fleet Auxiliary.
For the work they do to save lives, prevent conflict, and support the global economy.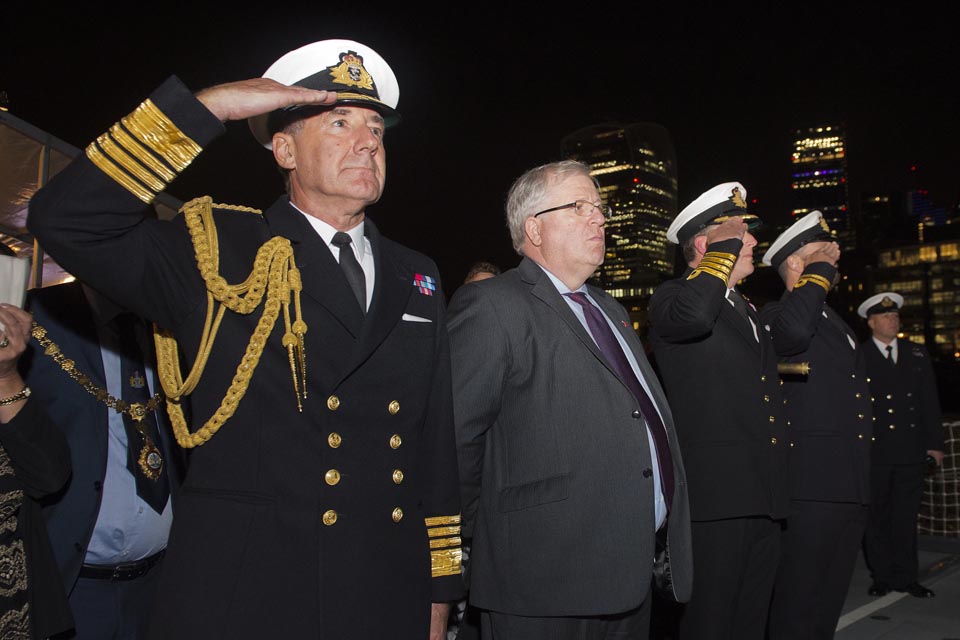 And we should be equally proud of the UK's world class maritime industries.
They are the engine of our economy.
Driving imports and exports.
And acting as a substantial employer in their own right.
Over the years and decades, the professionalism and capability that we've developed in the UK means we can also offer our skills and services to the global maritime community.
Our world class education and training.
Our competitive and stable tax regime.
And our respected flag.
It's precisely because of the UK's trusted maritime services sector that this country is the ideal place to base a global business.
And not just in London.
With established centres in Liverpool, Cardiff, Southampton, Aberdeen and beyond.
The UK is a one-stop shop for maritime business.
And that in turn has enabled us to participate as full partners in the international maritime community.
Whether as active members of IMO.
Using our experience to support maritime business.
Or through the work of our armed forces supporting humanitarian missions.
Conclusion
So my message to you today (9 September 2015) is this.
Although we are proud of our flag, our ports, and our maritime expertise.
We are also proud to stand tall with you, our international shipping partners.
We have a great deal to offer, and look forward to welcoming more of you as you come to do business in the UK.
But we know that the future success of the industry depends on global co-operation.
So we will work even harder to strengthen relationships within the international maritime community.
So that together we can continue to grow, improve safety, make shipping more sustainable, and build a prosperous future for this great industry.
Published 11 September 2015