Speech
Better Bus Areas and BSOG reform conference
Transport minister Norman Baker MP gave this video address about bus reform on 25 April 2013.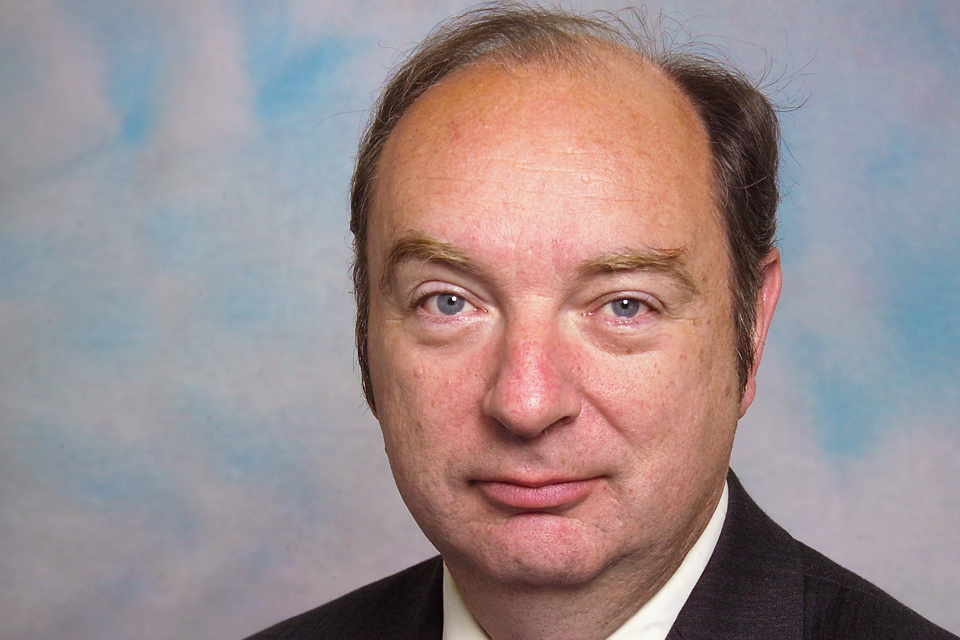 Better Bus Areas and BSOG reform conference
Transcript
Good afternoon. My thanks to you all for making the time today to discuss what are very significant reforms for the bus industry.
I am sorry that I cannot be there in person, but wanted to take the opportunity to talk through the reforms at a pivotal time for the sector.
As highlighted by the latest valuable work done by the University of Leeds for Greener Journeys, our bus network has enormous economic and social value and deserves to be recognised as the backbone of our public transport system, given that 63% of all public transport trips are made on local buses.
However, the way the bus market has been subsidised over the years now looks increasingly outdated and poorly targeted. This needs to change.
These are very difficult economic times and the bus market has had to take its share of the burden. It is this economic context which makes it imperative to push for better bus services that are less reliant on subsidy, more locally accountable and provide better value for the passenger and taxpayer.
The reforms we are starting to roll out this autumn mark a significant change in direction. Devolving Bus Service Operators Grant (BSOG) for tendered services to local authorities will over time give communities more control over how the money is spent and what on. This is an important first phase in the departure from the longstanding system of subsidy, which has been in place since 1964, when the world was a rather different place.
I will say more in the coming weeks about the detailed arrangements for what will be happening in October, when I will announce our response to the bus subsidy reform consultation.
A key element of the reforms that has already been announced are new Better Bus Areas (BBAs). As you will be aware, South Yorkshire PTE worked with us as a trail blazer through the winter to help develop a Better Bus Area proposal for Sheffield.
And I was delighted to designate Sheffield as the first Better Bus Area in February. The combination of devolved bus subsidy and additional top up grants will target bus subsidy in Sheffield to the areas where it is most needed, as decided by the PTE and its bus operator partners. I look forward to watching the progress that I fully expect to be made in the coming months and years.
The competition for other local authorities to bid to become a new Better Bus Area is of course now open, and I urge you strongly to consider making an application.
Plainly put, Better Bus Areas are an opportunity to explore how a national subsidy can be better used. Local authorities, if successful, can secure additional funding in a very difficult fiscal environment, through demonstrating how they will make better use of the existing subsidy to attract more people onto buses and to ensure better value for the taxpayer. These improvements will be delivered through building new, and developing existing, partnerships between local authorities and local bus operators, without which the Sheffield bid simply would not have been possible.
Whatever else happens, those partnerships will provide a solid basis for improving buses.
So, don't miss this opportunity. Take time to think hard about how a Better Bus Area could assist in the growth and improvement of your local bus market.
I am aware a number of you had questions you wanted to put to me today – I will do my best to address a couple of key points now, but you can of course get in touch with the department at any point should you have any further queries about the reforms.
Firstly, I am aware there is concern that BBA bidding guidance is heavily focused on benefit cost ratios; and it is argued that real world problems go beyond this sort of economic evidence.
In response to that point, it is only right that we can be sure that an authority will make good use of the money should they be successful in their bid. But your bid should be about more than this – it should demonstrate how building genuine partnership between the industry and the authority will provide a foundation for improvements. It should provide as much evidence as possible about how the schemes you have earmarked will help to improve the network.
Another concern is that the removal of BSOG will lead to fare rises with knock-on effects for local economies and social inclusion.
To clarify, with the exception of Better Bus Areas, we are not proposing to remove bus companies' right to claim BSOG for those services they operate on a commercial basis – which represent about 80% of services operated nationally.
For the remaining services operated under tender to local authorities, our intention is that the two sides will take account of the withdrawal of BSOG under the existing contractual arrangements between them. And within new Better Bus Areas we would expect to see quite the opposite, as increased patronage and improved services will help to improve the value and access provided by local bus services.
Finally, there are fears that these changes are going to create a lot of upheaval. So are we going to bring in transitional arrangements to make the changes less of a shock to the system?
In answer to that question, I am very aware of the effect changes to the existing system could have on bus companies and passengers. This is why I pushed to delay the 2010 Spending Review derived 20% cut to BSOG for 18 months.
A further way we are reducing the impact of the changes is by allowing time for proper planning. Specifically in Better Bus Areas, the direct payment of BSOG to bus operators within Better Bus Areas will be gradually reduced rather than in one go. This will give time for bus improvements that are part of a Better Bus Areas plan to be introduced and to start to deliver benefits on the ground before all BSOG is transferred to the authority.
I believe that the reform of bus subsidy will improve the industry through stronger partnerships and lead to better planning of local transport policy in a way that involves passengers.
This opportunity to discuss different aspects of BBA and BSOG reform and to share knowledge and good practice of bus partnership and governance is an important one.
Thank you for coming, I wish you a good conference and thank you for watching.
Published 25 April 2013