Authored article
Better access to innovation: improving national funding models
Richard Murray, AAR's champion for affordable national funding models, puts the case for reforming national systems and processes.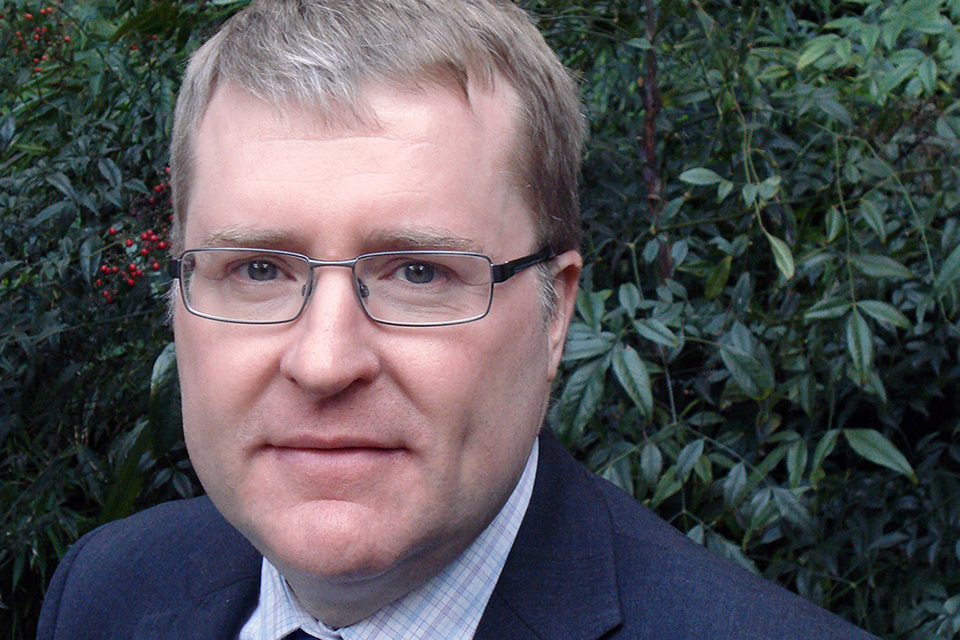 Making sure national systems and processes support timely access to new medicines, medtech and the fast expanding opportunities of the digital world should surely be easy within an NHS where the emphasis on the`N' (for National) has already helped create world-leading institutions like the National Institute for Health and Care Excellence (NICE). Yet, of course it isn't easy, and that is part of the reason why the Accelerated Access Review has been established and why within it there is a specific workstream on these same national systems and processes.
What is the problem? Focusing on these national levers, from a personal perspective I can see 2 major issues.
The first major issue is that by creating `national' rules, that are suitably transparent and then lodging them in different national bodies (including NICE, NHS England,the Department of Health, and the Medicines and Healthcare Products Regulatory Agency), we have created a national system that is difficult to change, as this requires co-operation across multiple bodies.
This would not matter if the world never changed, but, of course, it does. To give 2 examples: firstly, the regulatory authorities in many countries have encouraged the ever earlier launch of new medicines but we have not yet successfully updated our reimbursement system to reflect these changes. Secondly, and perhaps more fundamentally, the national system itself was never designed for the world of digital technology and consequently sometimes struggles to do more than ignore it. Those of you that know The King's Fund, where I am Director of Policy, will not be surprised to hear me raise the issue of system leadership and coherence.
The second major issue relates to the way national and local decision making work together (or not). For example, there are in fact many flexibilities within local pricing and contracting that would allow local leaders and clinicians to develop their own approaches to supporting innovation and access. They do not need to wait for a `national' answer. Whether in integrated care or outcomes-based contracting, we are increasingly seeing the NHS take up these new tools. However, these can be complex, risky and indeed, require help to get going (Monitor has just issued more help on this issue). With new products and new technologies arriving every day, it is clearly not reasonable to expect every clinical commissioning group and every trust to design local incentives to encourage early uptake – not least when some of the most exciting (and potentially cost reducing) technologies involve agreements across the whole health economy such as investments in community health services that can provide savings to the acute sector or vice versa.
Bringing these 2 major issues together gives us a good starting point for the review.
At the national level this meansdesigning national processes from licensing into reimbursement that are coherent with the current challenges and opportunities from innovation. Critically, this means coherent from a system-wide, NHS perspective. If this means, for example, enabling NICE to issue 'provisional' guidance over medicines that have come out of the licensing process looking promising but not proven, then we need to ensure that NHS England (in specialised commissioning) and/or the Department of Health (in any Patient Access Scheme) can support this decision and that the system can collect the evidence needed to turn a 'promising' provisional decision into a firm 'yes' (or 'no'). While there will still be organisations such as NICE, NHS England, NHS Improvement, we should be able to design a system that speaks with one voice and feels joined up to patients, industry and of course, those that work in the NHS.
It also means making sure national systems help local decision-makers. That means ensuring that the wider architecture of payment systems, incentives and budgets all work together but do so in a way that is actually operational at a local level. It is striking to see how many freedoms already exist in pricing and contracting at local level that are not used. In most cases this is because they are simply too complex and risky for hard pressed clinicians and managers (whether providers, commissioners or often both) to use.
We need to recognise the many things we have already got right - the credibility and reputation of NICE springs to mind – and the chance we have to learn from other health systems that are confronting the same issues. And last but not least, that the Accelerated Access Review has been established to provide the end-to-end perspective that the NHS and its patients need.
Published 7 August 2015